PM to distribute Kisan Cards, Inaugurate Gomal Agri-University Building
Under this scheme, the farmers are being provided subsidy on inputs such as agriculture machinery.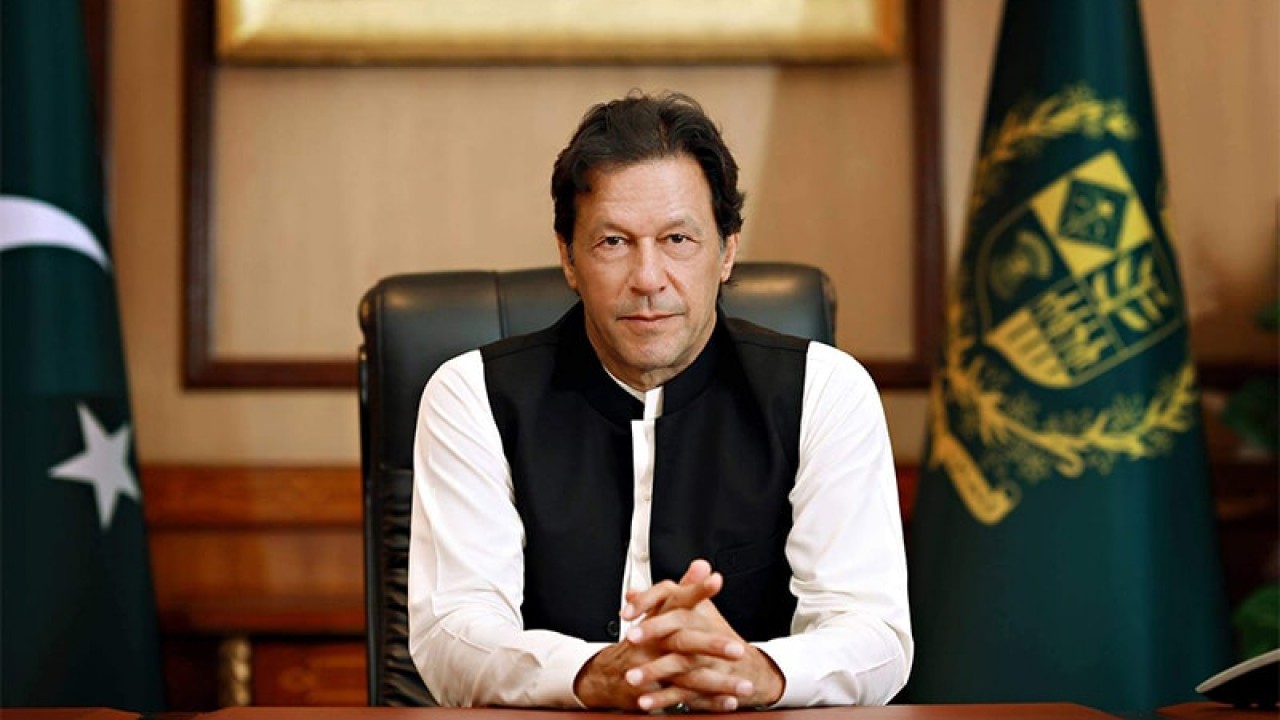 Islamabad: Prime Minister Imran Khan is visiting Dera Ismail Khan today (Thursday) to distribute Kisan Cards amongst the people of Khyber Pakhtunkhwa.
In the first phase, these cards will be distributed amongst two hundred thousand registered farmers of the province.
Under this scheme, the farmers are being provided subsidy on inputs such as agriculture machinery.
During the visit, Prime Minister Imran Khan will also inaugurate the building of Gomal Agri University, Pakistan Agriculture Research Council's Arid Research Stations and the command area of Gomal Zam Dam.
Pakistan has offered to host OIC moot to discuss Afghan crisis: minister
The meeting has been called to discuss the situation in Afghanistan and pathways for an urgent humanitarian response.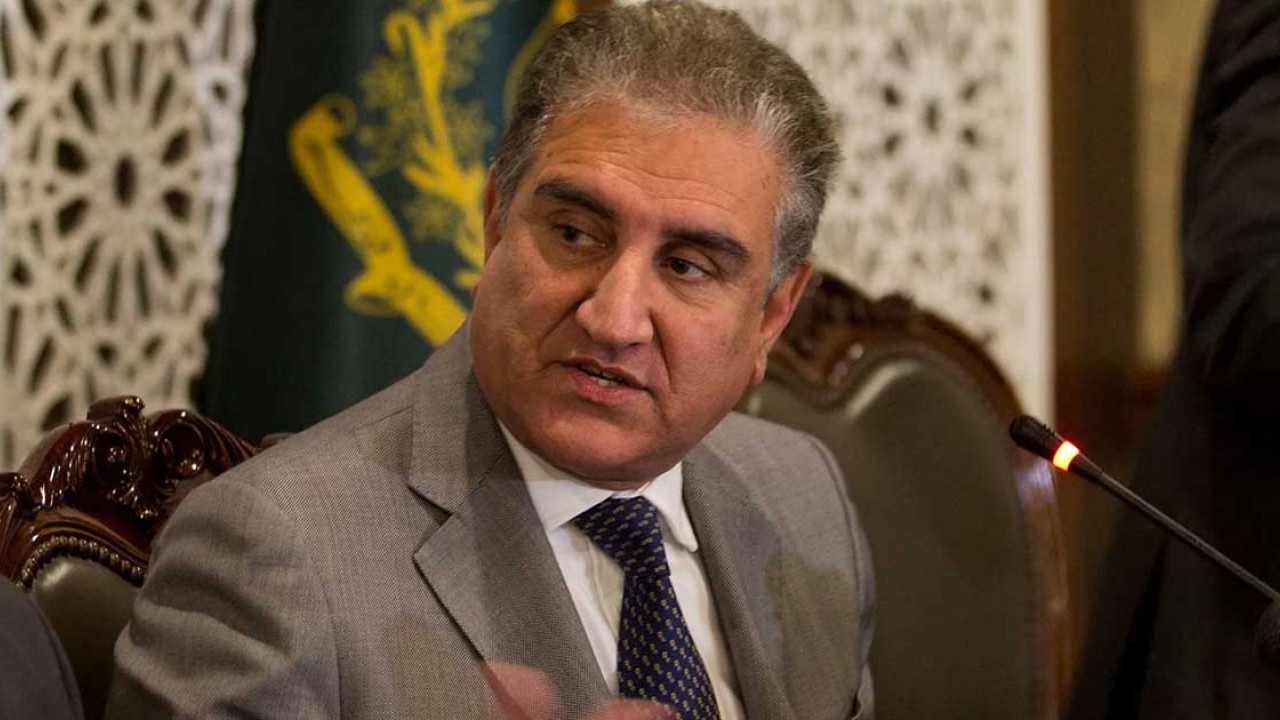 Islamabad: Welcoming Saudi Arabia's move to request an extraordinary session of the Organisation of Islamic Cooperation's (OIC) Council of Foreign Ministers to discuss the situation in Afghanistan, Foreign Minister Shah Mahmood Qureshi welcomed on Monday announced that Pakistan had offered to host the meeting in Islamabad on December 17.
According to a statement issued by the Foreign Office (FO), Qureshi said Pakistan "fully endorses" the initiative taken by Saudi Arabia and expressed confidence that other OIC members would also back the proposal.
Saudi Arabia, which is the chair of the OIC summit, made the call for the extraordinary session the same day, according to state-run Saudi Press Agency.
The agency reported that the meeting had been called to discuss the situation in Afghanistan and "pathways for an urgent humanitarian response", acknowledging Pakistan's offer to host the summit.
Since the Taliban took over Afghanistan on August 15, the country — already struggling with drought and severe poverty after decades of war — has seen its economy all but collapse, raising the spectre of an exodus of refugees.
According to the FO's statement, Qureshi, too, highlighted the need for providing humanitarian assistance to the people of Afghanistan in these difficult times.
"Afghanistan is a founding member of the OIC. As part of the Islamic Ummah, we are bound by fraternal bonds of amity and brotherhood with the people of Afghanistan," he said, stressing that "today, our Afghan brothers and sisters need us more than ever before."
Describing the situation in the warn-torn country, he said Afghanistan currently "faces a serious humanitarian situation — millions of Afghans, including women and children, confront an uncertain future due to [the] shortage of food, medicines, and other essential life supplies".
And the advent of winter had exacerbated this humanitarian crisis, the foreign minister added.​He emphasised the need for the OIC to "step in to help our Afghan brethren".
"We should step up our collective efforts to alleviate the humanitarian needs of the Afghan people, provide immediate and sustained support to them, and continue to remain engaged with them for the wellbeing and prosperity of Afghanistan."
According to the FO, the first extraordinary session of the OIC Council of Foreign Ministers was held in Islamabad in January 1980, also on the then situation in Afghanistan.
"Next month, we would, once again, gather in Islamabad, to reaffirm our abiding solidarity with and support to the Afghan people," it quoted Qureshi as saying.
The foreign minister added that he was confident about the meeting considering "concrete steps to help address the humanitarian and economic challenges facing Afghanistan," and that he looked forward to welcoming his fellow foreign ministers from OIC member states to Islamabad.
Green shirts on firm footing for victory against Bangladesh in first test match
Setting a target of 202, the green shirts reached 109-0 at stumps and need only 93 runs on the final day on Tuesday.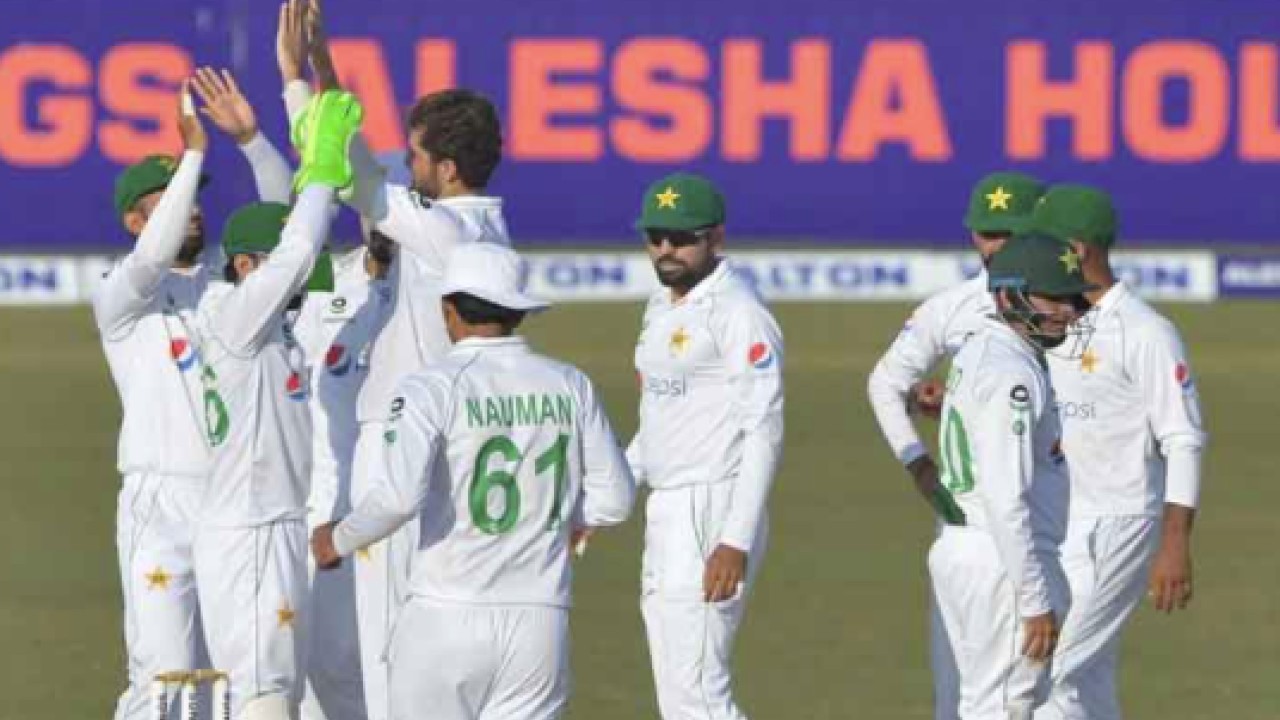 CHITTAGONG: Both Pakistani openers Abid Ali and Abdullah Shafique smashed an unbeaten fifty on Monday to put the Men In Green in a commanding position in the first Test against Bangladesh in Chittagong.
Ali was batting on 56 at the end of the day's play, adding to his first-innings score of 133, while debutant Shafique was unbeaten on 53.
Fast bowler Shaheen Afridi earlier claimed 5-32 to help Pakistan bowl out Bangladesh for 157 runs in their second innings despite wicketkeeper-batsman Liton Das making a fighting fifty.
Resuming on 39-4, Bangladesh looked down and out once they lost Mushfiqur Rahim in the first over of the day, before Liton, who struck a hundred in the first innings, hauled the hosts back to respectability with 59 off 89 balls.
Afridi trapped Liton leg-before and then had Abu Jayed out for a duck to complete his fourth five-wicket Test haul.
Off-spinner Sajid Khan, who finished with 3-33, wrapped things up by dispatching Taijul Islam.
The hosts had got off to a positive start with Mushfiqur hitting a boundary off the first ball of the morning, bowled by Hasan Ali.
But two balls later he left a wrong delivery and departed for 16 after Hasan struck off-stump.
Liton joined overnight batsman Yasir Ali to prevent further collapse.
Just when they looked ready to prosper, Afridi's low bounce hit the helmet of Yasir, who retired hurt after making 36.
Liton survived on 26 when he was given out, caught at short leg off Sajid Khan.
The replay showed that the ball only hit his pad and was going down the leg.
Sajid was rewarded for his persistence as he trapped Mehidy Hasan leg-before for 11.
Substitute Nurul Hasan replaced Yasir after Mehidy's dismissal and barely survived a strong caught-behind appeal just before lunch.
Nurul heaved one at long-on to Faheem Ashraf off Sajid after the break, getting dismissed for 15, and Pakistan took little time to take the remaining wickets.
Bangladesh have failed to defeat Pakistan in any of their 10 previous encounters.
SOURCE: AFP
Sweden's first female PM Magdalena Andersson reappointed days after quitting
Sweden's first female prime minister Magdalena Andersson was reappointed on Monday days after she quit amid political turmoil and jostling ahead of elections.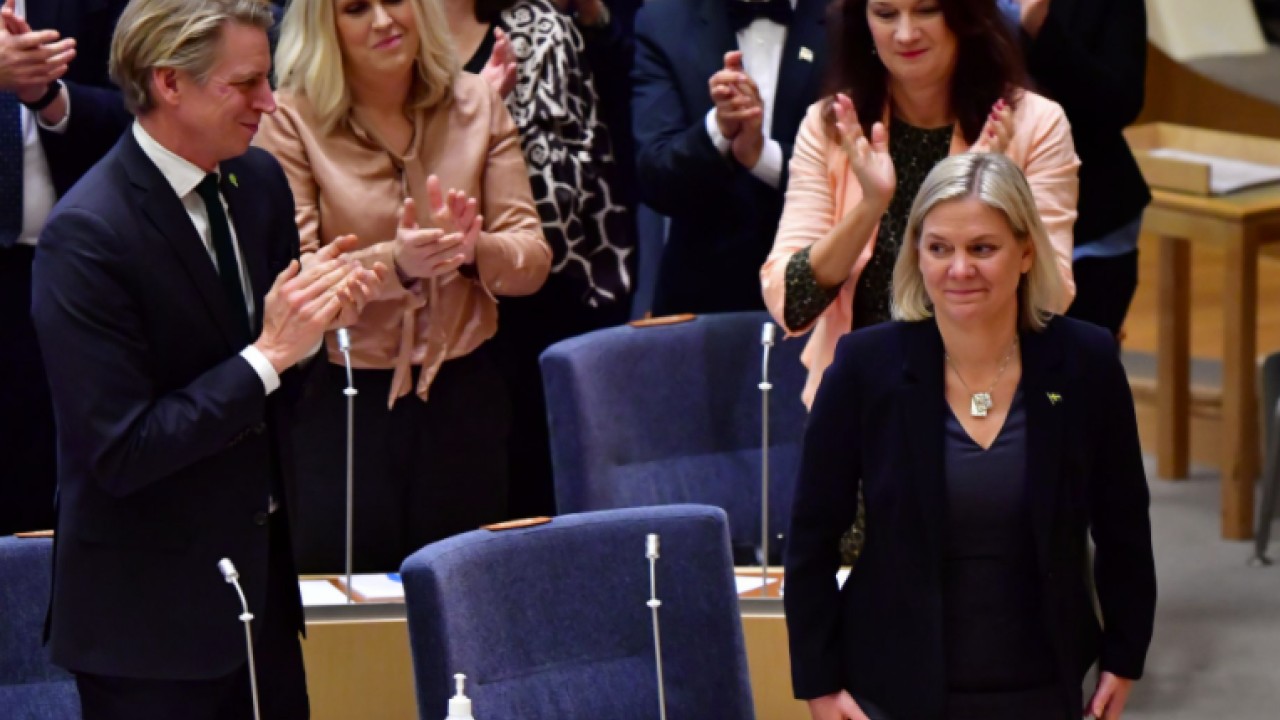 Lawmakers narrowly elected her premier for the second time in less than a week after she set out plans for a minority government made up of only her Social Democrats.
The former finance minister had won a similar vote on Wednesday but threw in the towel hours later after a junior coalition partner left the government over a lost budget vote. read more
"Like all minority governments, we will seek co-operation with other parties in parliament, and I see good opportunities to do so," Andersson, whose party holds 100 seats in the 349-seat parliament, told a news conference.
"The Social Democrats have the biggest party group in parliament by a wide margin. We also have a long tradition of cooperation with others and stand ready to do what is needed to lead Sweden forward."
The leader of the right-wing opposition Moderate Party, Ulf Kristersson, described the incoming administration as a "nine-month caretaker government" and said it would not be able to achieve much in the run-up to elections due in September 2022.
Andersson will have to lead one of Sweden's weakest governments in recent decades, and govern on a budget in part formulated by three opposition parties, including the anti-immigration Sweden Democrats, whose gains over the past decade lie at heart of Sweden's political turmoil.
Parliament adopted budget amendments put forward by the opposition last week which heavily reshaped government spending plans.
The Social Democrats have been in power since 2014 supported by parties united by little else than their desire to keep the Sweden Democrats from influencing policy.
The centre-right opposition has struggled to gather enough votes to form a majority government and polls suggest there may be little shift in the political calculus in the next election.
Andersson will face major challenges.
Gang violence plagues the suburbs of major cities. The health service barely coped with the pandemic and needs strengthening, while the government will need to manage a promised transition to a zero-emissions economy.
SOURCE: REUTERS