61 South African passengers test positive for COVID-19
Hundreds of passengers arriving in Amsterdam from South Africa were tested for the new variant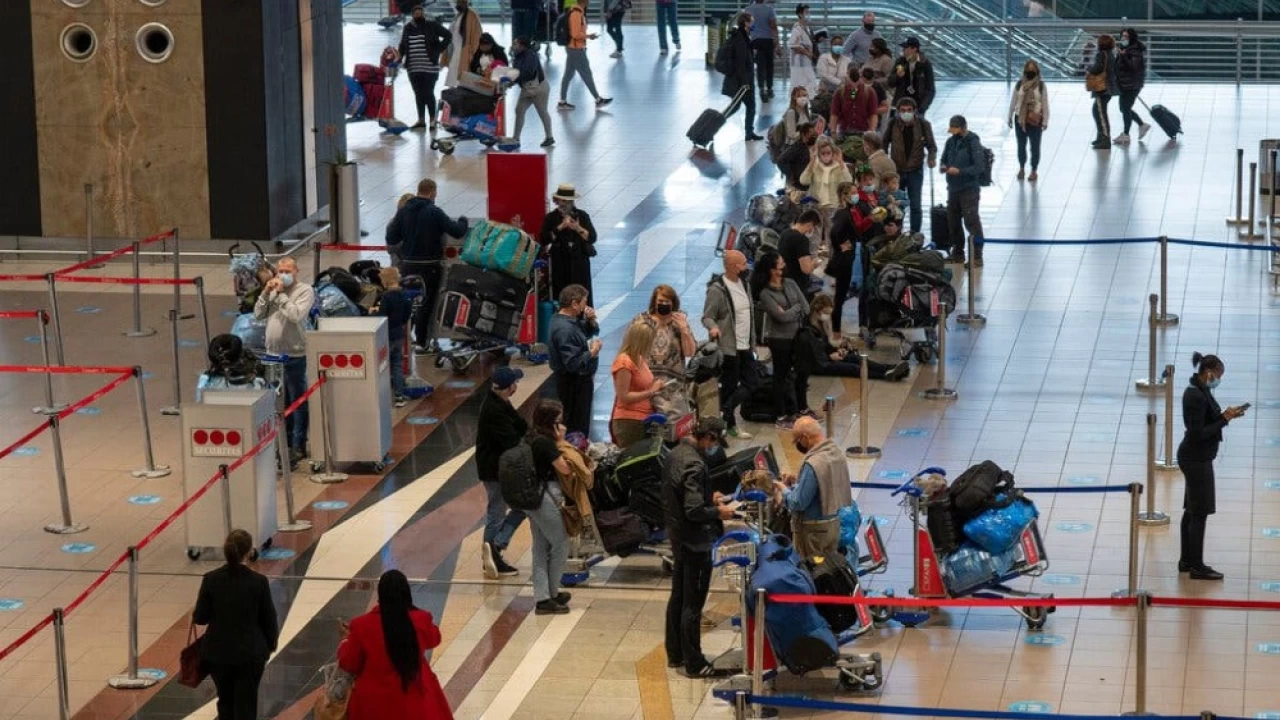 Amsterdam: Dutch health authorities said that 61 passengers were tested positive for COVID-19 who flew from South Africa to Netherlands and were now conducting further testing to see whether any are infected with the recently discovered Omicron variant.
The cases were discovered among around 600 passengers who arrived at Amsterdam's Schiphol Airport on two flights on Friday before the Dutch government halted air traffic from southern Africa due to concerns over the variant.
The passengers from the flights were kept separated from other travellers and those that tested positive are being kept in isolation at a hotel near the airport.
A spokesperson for the Dutch health ministry said it would not be known until later Saturday whether any of passengers are infected with the new variant.
A spokesperson for KLM, the Dutch arm of Air France, said the airline was trying to determine what rules were in place as of Friday morning to prevent people with COVID-19 infections from boarding the flights, which departed from Cape Town and Johannesburg.
Rules on the company's website said passengers had to present a negative COVID-19 "rapid antigen" test result taken 24 hours before departure but were not required to show proof of vaccination.
A spokesperson for the health authorities in Kennemerland, the Dutch region that oversees Schiphol, said the positive cases were being analysed by the National Institute for Health (RIVM).
Long Wait
Passengers on the two KLM flights said they were kept waiting on the tarmac for hours.
"Vigorous applause because there is a BUS that has come to take us ... somewhere," tweeted New York Times journalist Stephanie Nolen, a passenger on the flight from Johannesburg, during the long wait on Friday.
"Bus to a hall to a huge queue. I can see COVID testers in bright blue PPE far on the distance. Still no snacks for the sad babies," she added in a second tweet.
On Saturday, Nolan tweeted that she tested negative and was awaiting a further flight to Canada. Passengers remaining in the Netherlands are required to quarantine at home for 5 days.
The new variant here has been detected just as many European countries are grappling with a surge in coronavirus cases.
The Dutch government on Friday announced here the nighttime closure of bars, restaurants and most stores as it tries to curb a record-breaking wave of COVID-19 cases that is swamping its healthcare system.
SOURCE: Reuters
China's birth rate drops to record low in 2021: Report 
As per official data, there were 10.62 million births in 2021.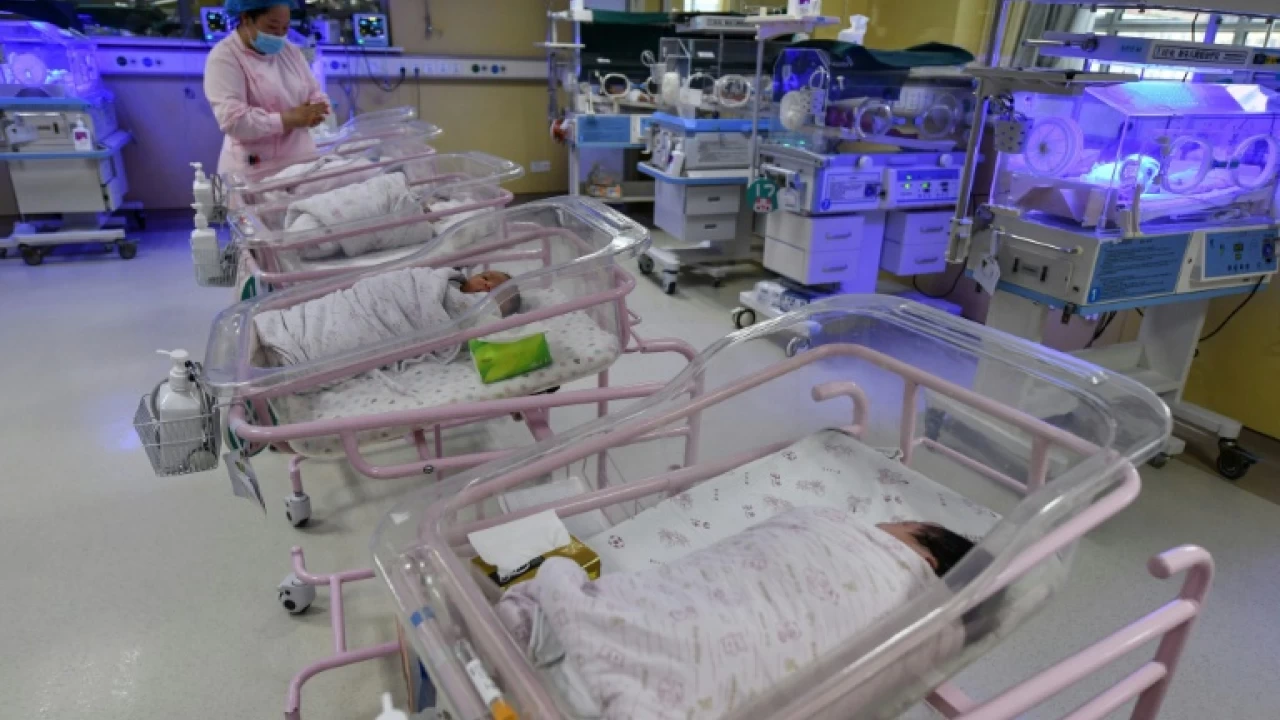 Beijing: China's birth rate dropped to a record low of 7.52 per 1,000 people in 2021, National Bureau of Statistics data showed Monday.
China scrapped its decades-old one-child policy in 2016, replacing it with a two-child limit to try and counter a rapidly ageing population, but many couples do not want to have more children because of the high cost of urban living.
Country's birth rate was the lowest since 1949 when the statistics bureau began collating the data.
The natural growth rate of China's population, which excludes migration, was only 0.034% for 2021, the lowest since 1960.
As per chief economist at Pinpoint Asset management, Zhiwei Zhang, "The demographic challenge is well known but the speed of population ageing is clearly faster than expected".
"This suggests China's total population may have reached its peak in 2021. It also indicates China's potential growth is likely slowing faster than expected," added Zhang.
As per official data, there were 10.62 million births in 2021.
Two alleged terrorists killed, cop martyred in Islamabad face-off
Two motorcyclists opened fire on policemen at a picket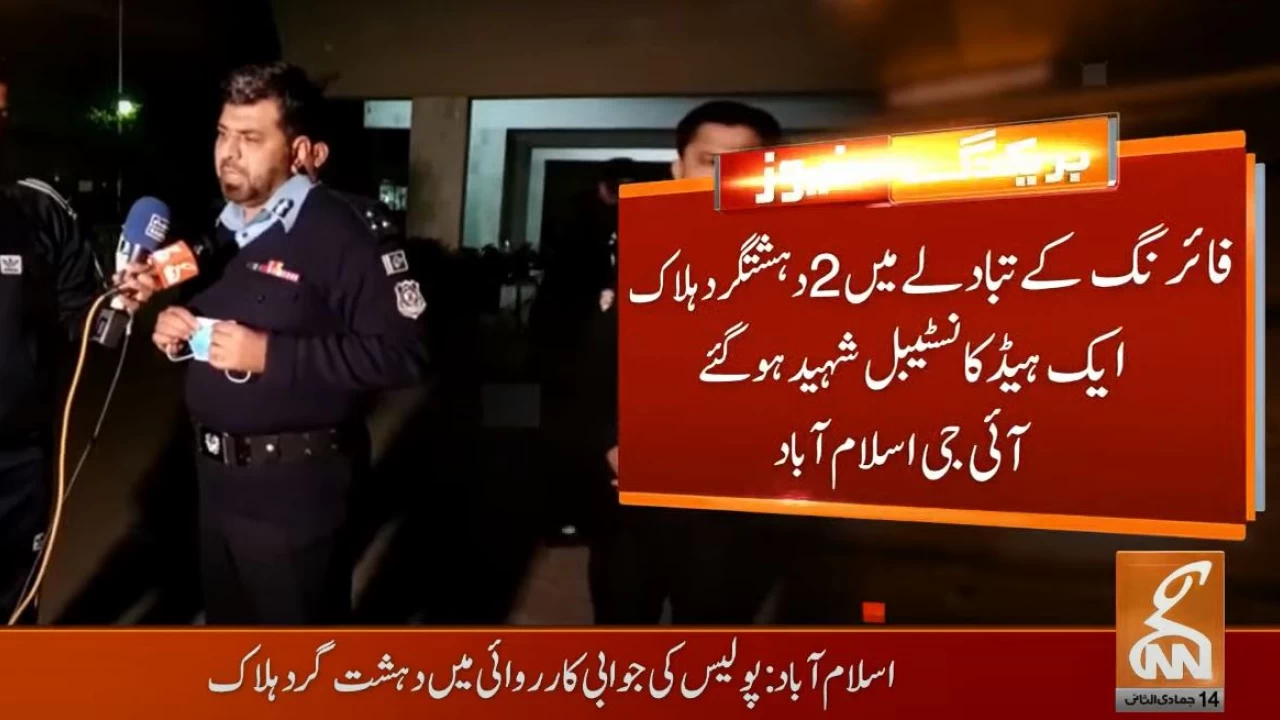 Islamabad: Two alleged terrorists were killed while a police head constable was martyred in crossfire between the police and suspects at a police picket on Monday, police said.
Some policemen were performing duty at Jilania police check post in Sector G-8 when two motorcylists reached there and opened fire on cops.
The exchange of gunfire led to killing of two suspects. A policeman also lost his life. Two other cops suffered injuries who were shifted to a state hospital.
Senior police officers rushed to the spot. Karachi Company police are dealing the case and collecting evidence from the crime scene.
The Islamabad police chief told reporters that the incident was reported at around 9:30pm.
The suspects, who were killed, were terrorists, he said, adding they were wearing bullet proof jackets.
Under-19 World Cup: Pakistan to take on Zimbabwe today
Pakistan is the third most successful side after India and Australia in the ICC U19 Cricket World Cup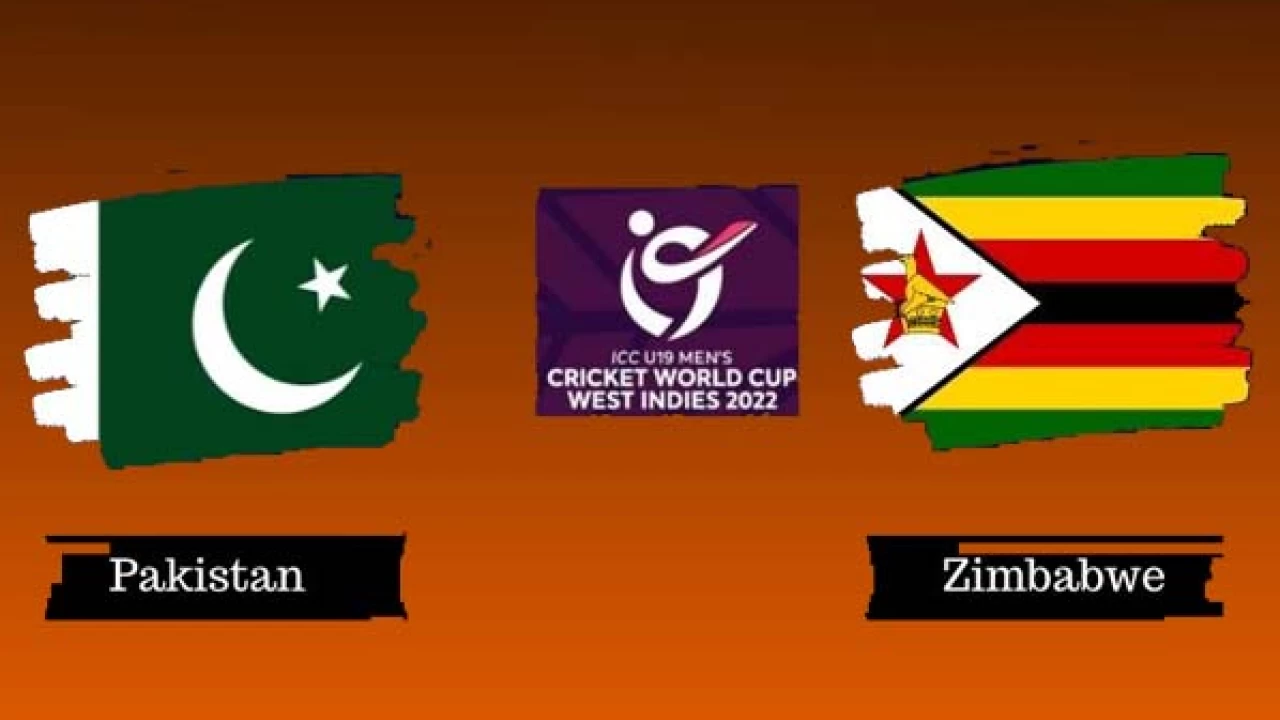 Trinidad and Tobago: Pakistan will play their first match of the tournament against Zimbabwe in the ICC Men's U19 Cricket World Cup West Indies 2022 on Monday at the Diego Martin Sporting Complex in Trinidad and Tobago.
Pakistan will then meet Afghanistan on Thursday at the Brian Lara Cricket Ground, while their last Group C fixtures will be against Papua New Guinea (PNG) on Saturday at the Queens Park Oval.
Pakistan is the third most successful side after India and Australia in the ICC U19 Cricket World Cup, which was launched in 1988 before becoming a biennial event in 1998.
Pakistan have won titles in 2004 and 2006, finished runners-up thrice in 1988, 2010 and 2014, and achieved third positions in 2000, 2008, 2018 and 2020.
Squad: Qasim Akram (captain, Central Punjab), Abdul Faseeh (Northern), Abbas Ali (Khyber Pakhtunkhwa), Ahmed Khan (Khyber Pakhtunkhwa), Ali Asfand (Central Punjab), Arham Nawab (Central Punjab), Awais Ali (Central Punjab), Faisal Akram (Southern Punjab), Haseebullah (wicketkeeper, Balochistan), Irfan Khan Niazi (Central Punjab), Maaz Sadaqat (Khyber Pakhtunkhwa), Mehran Mumtaz (Northern), Mohammad Shehzad (Southern Punjab), Rizwan Mehmood (Sindh) and Zeeshan Zameer (Sindh)
Traveling reserves: Ghazi Ghori (wicketkeeper, Sindh), Mohammad Zeeshan (Central Punjab).
Pakistan fixtures:
17 Jan - v Zimbabwe - Diego Martin Sporting Complex.
20 Jan - v Afghanistan - Brian Lara Cricket Ground.
22 Jan - v PNG - Queens Park Oval.