Govt faces sea in front and Imran-backed masses behind, PTI chief tells supporters
The former premier thanks the Supreme Court for deciding the fate of PTI defectors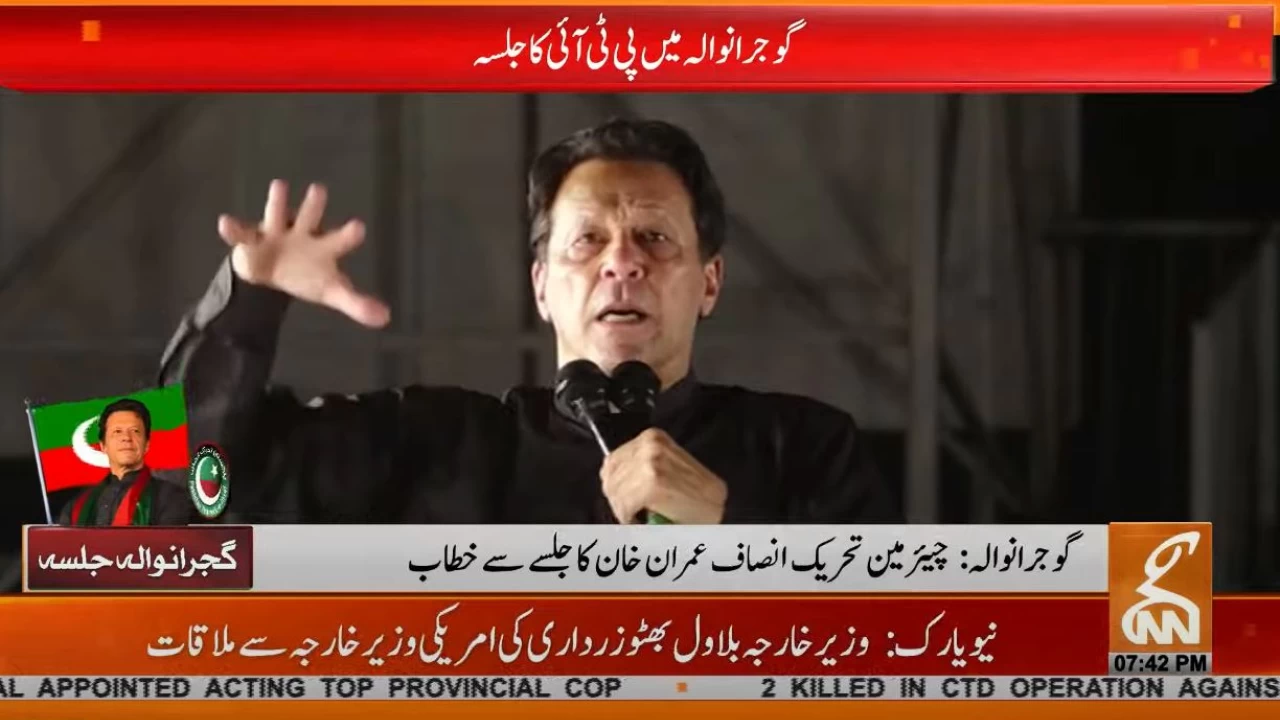 Gujranwala: PTI Chairman Imran Khan has said PPP co-chairman Asif Ali Zardari was happy over that the PML-N leadership was being abused everywhere.
Addressing a large gathering of party workers and supporters in Gujranwala, the former prime minister said Mr Zardari was dominating the PML-N.
Khan termed his series of public addresses throughout the country a revolution.
He said the Pak rupee is getting devalued and the country's economy was collpasing, but Shehbaz Sharif after becoming teh prime minister was unable to understand what he had to do for the country.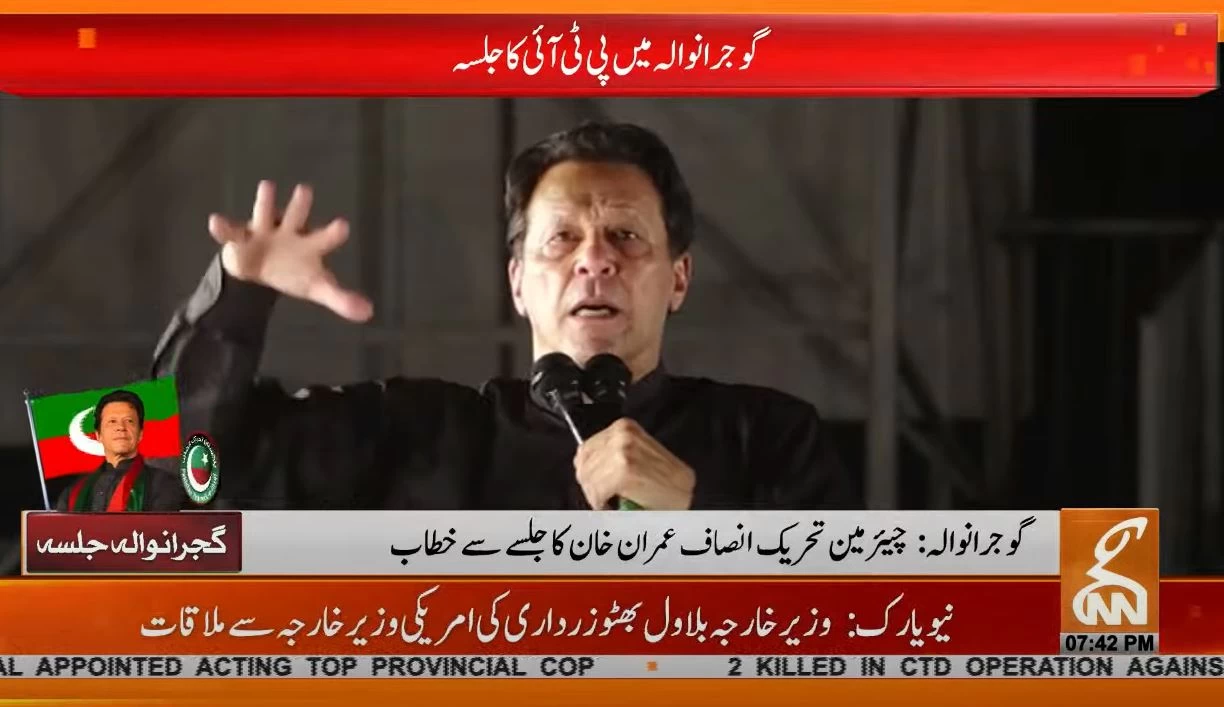 The PTI chief said robbers, theieves and drug-peddlers had been imposed on Pakistan, adding the entire mafia had got his government fallen.
He reiterated that he was calling the nation to march toward Islamabad to thwart the foreign conspiracy.
Khan said he thanked the Supreme Court of Pakistan to decide their fate of lotay [what he refers to PTI MNAs who betrayed the patry during no-confidence motion], adding he was going to Multan to humiliate lotay.
He said he would announce the date of his long march during a rally in Multan on May 20 (Friday), and hoped he would win the "fight for real independence in Islamabad this month".
Imran called on women, children and the elderly to participate in the march.
The former premier said he was calling the people to Islamabad to foil the "American conspiracy" and send a message to all the conspirators that Pakistan was an "free nation".