'We will have achieved real freedom by next Independence Day': Imran Khan
The PTI chairman announced to hold countrywide anti-government rallies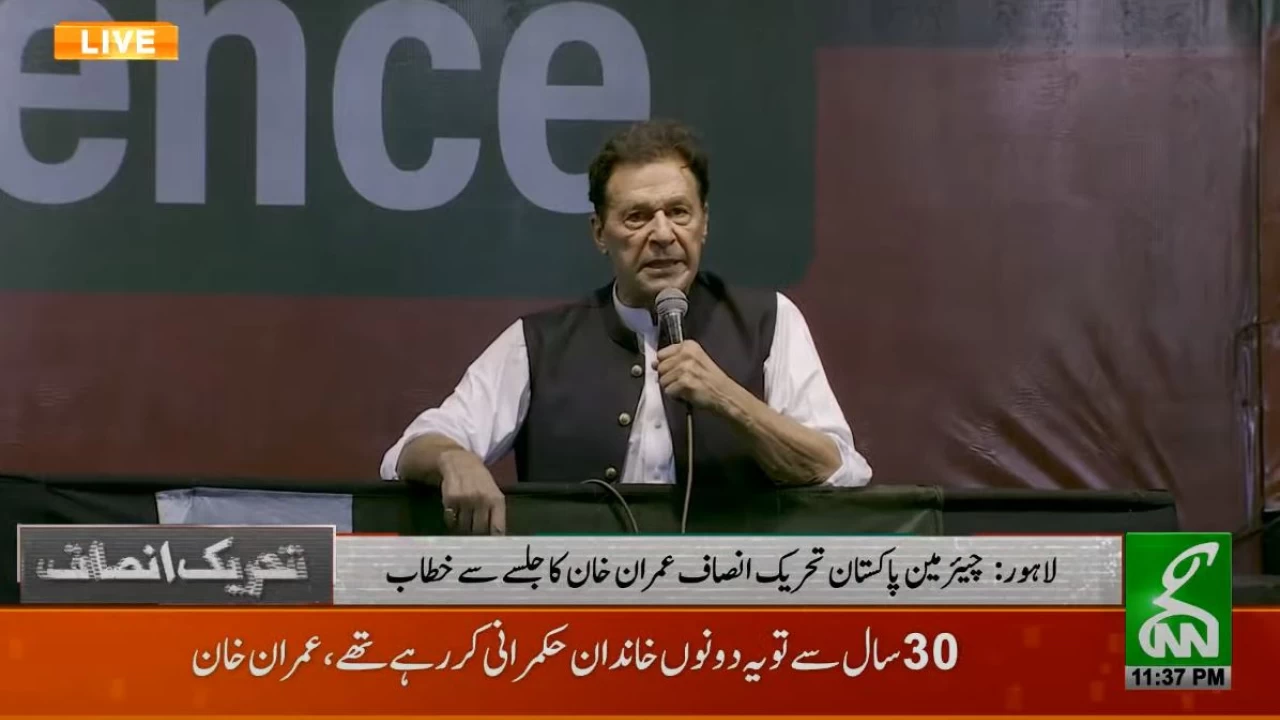 Lahore: PTI Chairman and former prime minister Imran Khan Saturday said he wasn't against the US, and that he wanted friendship and not slavery.
Addressing a a large public meeting cum rally at the Lahore's National Hockey Stadium, Khan said Quaid-e-Azam had said that Muslims always struggled for freedom.
The party celebrated the 75 years of Pakistan's independence marked with fireworks and traditional songs.
The PTI Chairman said he had decided to "go to the people", starting from Rawalpindi, followed by Karachi, Sukkur, Hyderabad, Islamabad, Peshawar, Mardan, Attock, Abbottabad, Multan, Bahawalpur, Sargodha, Jhelum, Gujrat, Faisalabad, Gujranwala, and Quetta.
"Today I have to give you a road map of real freedom, that country is lucky in which there are fanatical intelligent youth and whose mothers and sisters have the passion for freedom."
The PTI chief said his character assassination had been continuing for the last 26 years, but "look at the glory of Allah, today a large number of people have come for solidarity".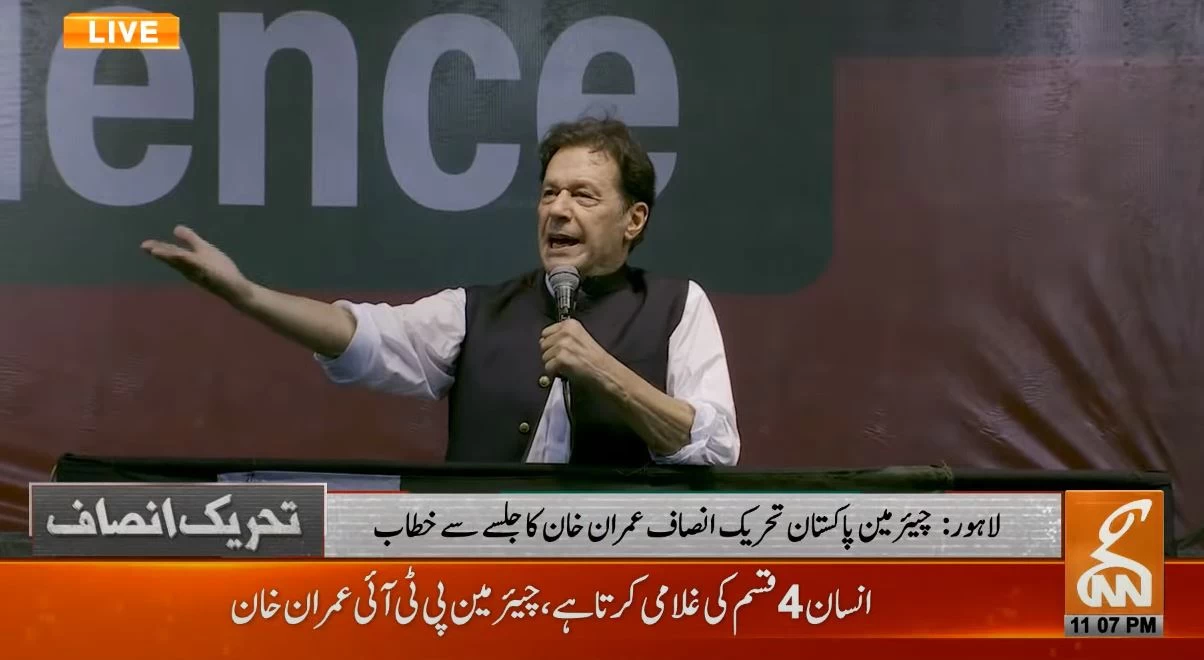 He said Quaid-e-Azam Muhammad Ali Jinnah gave us freedom from slavery, a nation that is a slave never rises, fear is also a slavery, a person trades his conscience because of fear.
Khan said the idol of fear makes a person a slave, a slave nation can never rise, why do we walk in front of the world with outstretched hands?
The former premier said a nation that is a slave never rises, when a human being falls, it goes lower than animals, all kinds of tactics were used to defame me.
He said that since 26 years these people have been destroying my character, educated and honest people used to say that politics is very dirty, I entered politics for justice and self-righteousness.
The PTI stalwart said the revolution did not come with the sword, the intellectual revolution came from the minds, our people have a misconception that Islam spread with the sword.
Imran Khan said freedom does not come easily, but sacrifices have to be made. I know that my nation is ready for sacrifices. Until this imported government is dismissed and elections are held, we will continue our struggle and bring our nation together. Together we will clear the nation's debts.
"I went to Russia for the benefit of my people, who are they to ask why I went to Russia? Am I their slave? I wanted to buy cheap oil from Russia. I wanted to buy 20 million tons of wheat from Russia at cheap prices. When the imported government came, we talked about buying cheap oil from Russia."
Khan said our rulers were lying at the feet of America as they didn't have enough courage to say that this is the need of our people.
He announced the formation of a new "Tiger Force", claiming that it would work for "independence" as the people did before the partition.