Turkiye-Syria quake: Death toll surpasses 40,000
UN Secretary-General Antonio Guterrs has launched an appeal for $397 million to help earthquake victims in Syria.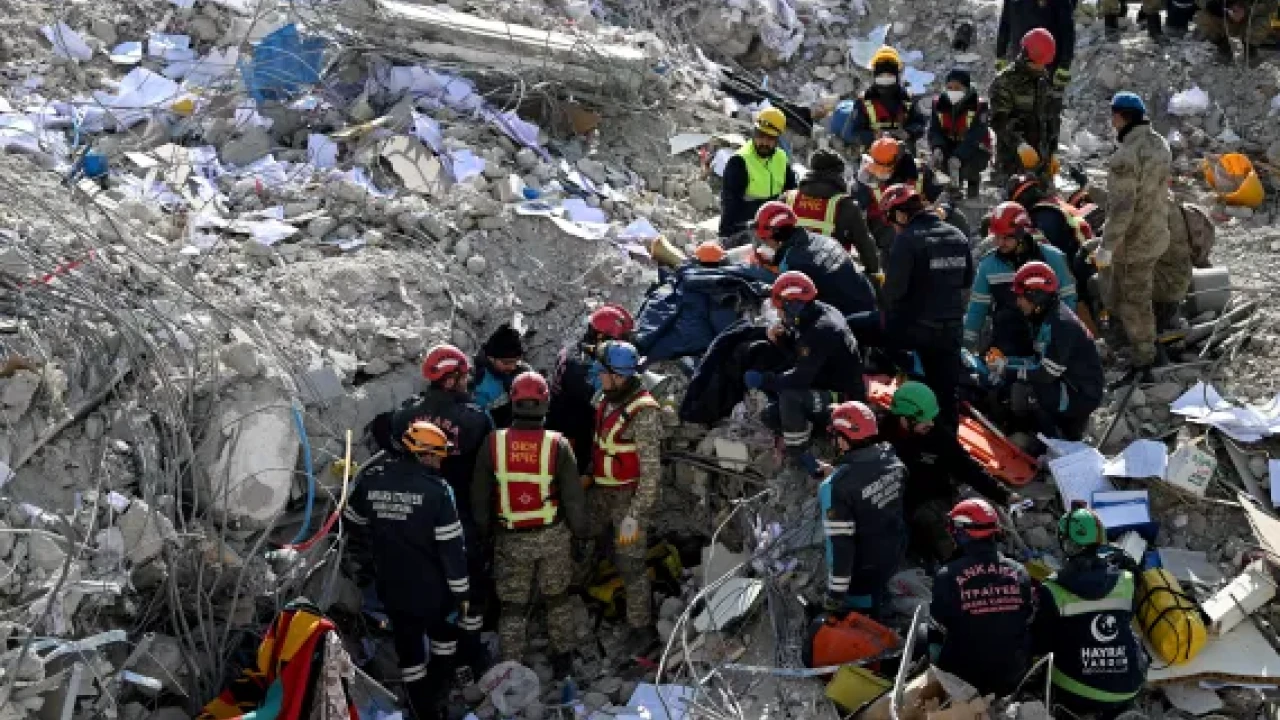 Ankara: According to officials, over 40,000 people have lost their lives after a 7.8 magnitude earthquake rocked southeastern Turkey and northwestern Syria on February 6.
Turkish authorities said 35,418 people have been killed in the country, while the Syrian government and the United Nations say more than 5,800 people are dead in Syria.
UN Secretary-General Antonio Guterres has launched an appeal for 397 million dollars to help earthquake victims in Syria, saying the funds would bring "life-saving relief" for nearly five million Syrians and would cover a period of three months.
As hopes of finding people alive under the debris fade, the focus has switched to providing food and shelter to the vast numbers of survivors.
Turkey's Vice-President Fuat Oktay said 574 children pulled from collapsed buildings were found without any surviving parents.
According to local media reports, roughly 4.6 million children are living in quake-affected areas of Turkey and another 2.5 million kids are living in the affected areas of Syria.
The pre-dawn quake was centered in the town of Pazarcik in Turkey's southeastern Kahramanmaras province and was followed by several powerful aftershocks.
Thousands of buildings were toppled on both sides of the border, and the death toll was expected to rise as rescue workers searched for survivors in the massive piles of rubble.
Meanwhile, Syrian President Bashar al-Assad has agreed to let the United Nations deliver aid to affected parts of Syria through two more border crossings from Turkiye.
Before the deadly earthquake struck, almost all of the crucial humanitarian aid for the more than four million people of northwest Syria was being delivered through just one crossing.