Imran Khan asks nation to stand resolute, continue fight for real freedom
The PTI Chairman says the people should prove the incumbent government even if they send him to the jail, pointing out that the Pakistani nation was built on the basis of "Kalima Tayyiba".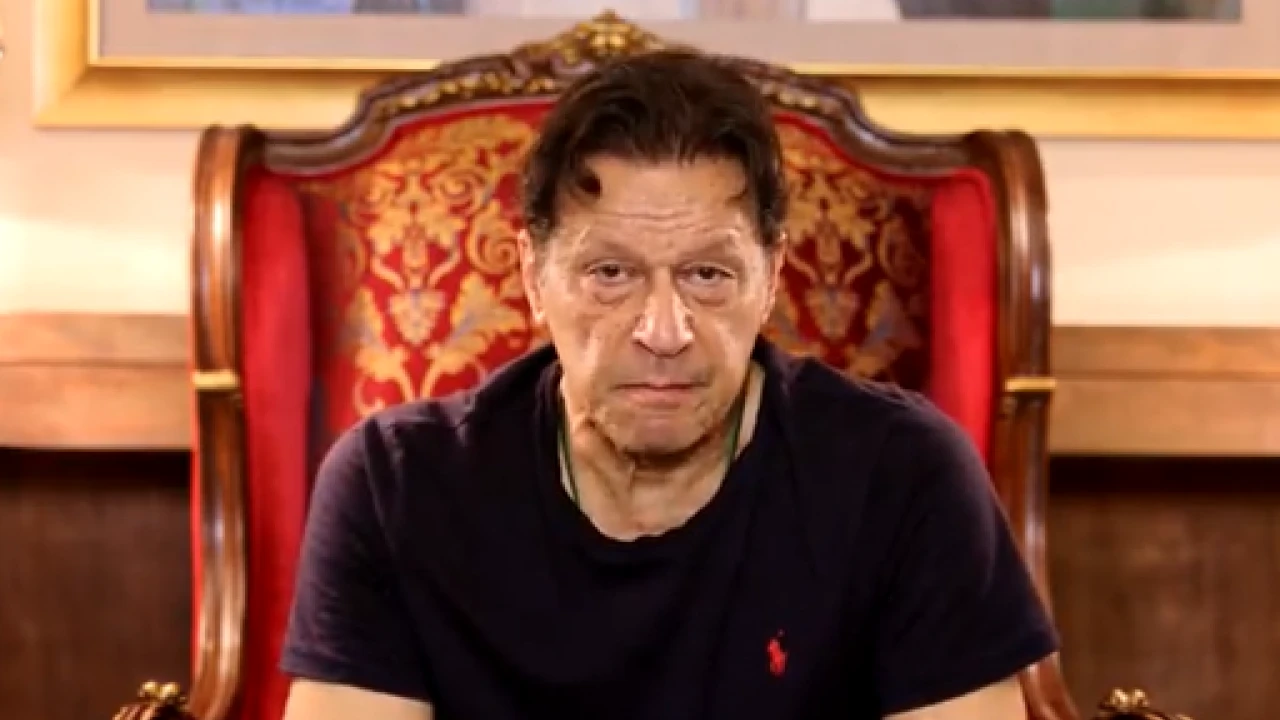 Lahore: Pakistan Tehreek-e-Insaf (PTI) Chairman Imran Khan on Tuesday gave a message to his party workers and supporters, asking them to prove the incumbent government wrong.
Taking to Twitter, Imran Khan addressed the nation and said that they should continue their struggle even without him.
"Police have arrived to arrest me. They think that the nation will go as sleep with Imran Khan in the jail," said Imran Khan,.
"You have to prove yourself as a living nation. You have to take to the streets for your rights," said the PTI Chief, adding that God blessed Imran Khan and he was fighting for the nation.
My message to the nation to stand resolute and fight for Haqeeqi Azadi & rule of law. pic.twitter.com/bgVuOjsmHG

— Imran Khan (@ImranKhanPTI) March 14, 2023
He said, "If I go to jail or they kill me you have to prove them wrong and you will never accept decisions,".
"Pakisan Zindabad," he added.
Imran Khan's reaction came after Islamabad police reached Zaman park to arrest him. But the workers stood in the way and clashes started between the police and the workers. The whole area of Zaman park has been surrounded by the police.
The latest reports suggested that the police used water cannons and tear gas to disperse the workers but so far the resistance is continued as the police could not reach Imran Khan.
Meanwhile, the PTI leadership decided to challenge the arrest warrants before the court while Fawad Chaudhary was of the view that the plea would be fixed soon for hearing.