Ready to 'talk to anyone' for Pakistan's development: Imran
I believe in law superiority, said imran.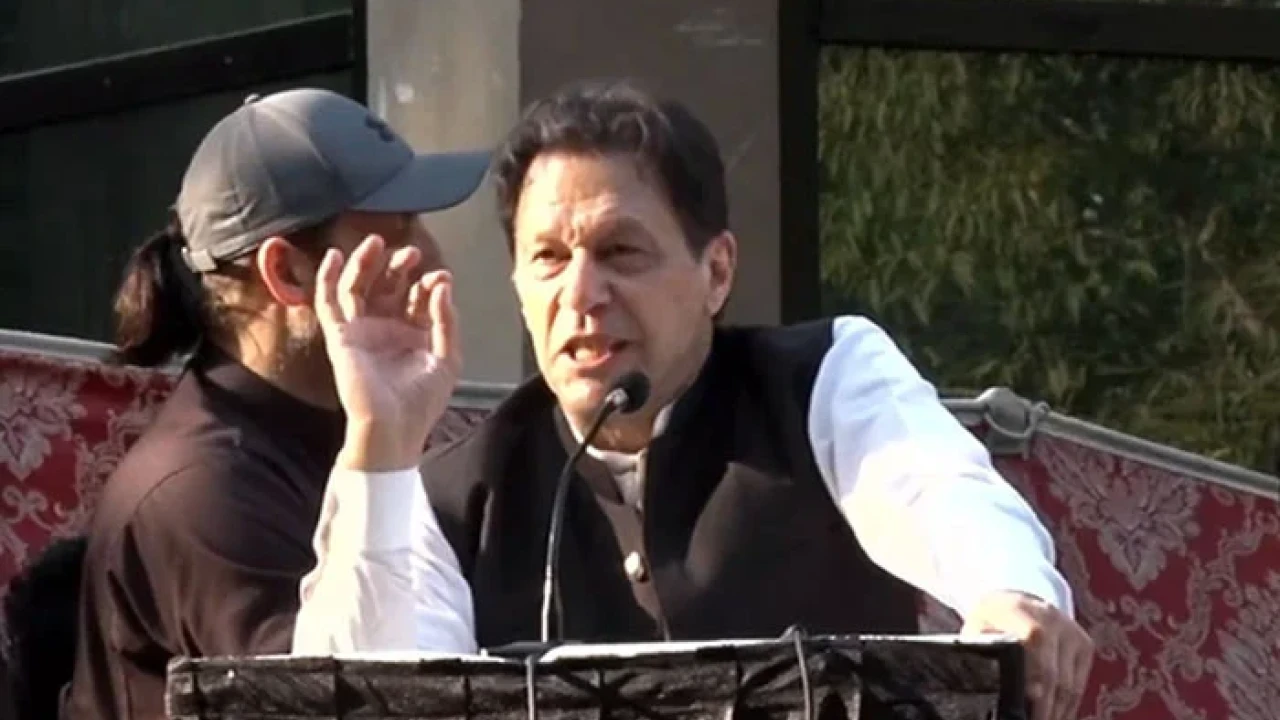 Lahore: Pakistan Tehreek-e-Insaf (PTI) chairman Imran Khan said that he is ready to talk to anyone for Pakistan's development.
Imran khan stated: "I will not avoid any sacrifice for Pakistan's development, interests and democracy".
He also said that he is ready to take every step in this direction.
پاکستان کی ترقی، مفادات اور جمہوریت کیلئے میں کسی قربانی سے گریز نہیں کروں گا، اس ضمن میں، میں کسی سے بھی بات کرنے کیلئے تیار ہوں اور اس جانب میں ہر قدم اٹھانے کیلئے تیار ہوں

— Imran Khan (@ImranKhanPTI) March 16, 2023
Talking to media in Zaman Park Khan said: "I believe in law superiority, however they do not want to arrest me to present before court, but to kill me".
Imran warned that he will not let them change the date of election at any cost.
Addressing the PTI workers, former prime minister stated: "My house is being attacked as if I am the biggest terrorist".
He added that he can give in writing that there are 85 cases against him, if they would prove any illegal matter even in one case, they would have to do anything further, "I myself would quit the politics".
Former cricketer also questioned, "I have already stated that I will be presenting before court on March 18 and also gave a surety bond then what is the point of arrest".
He further stated that their intention is to put me behind the bars, take me to Balochistan and keep me there in different cases and then held elections while I am in jail.
PTI chief claimed that it is part of 'London plan'. Referring to Pakistan Muslim League-Nawaz (PML-N) supremo and former Prime Minister Nawaz Sharif, Imran said: "He wants me to be in the jail to come back to Pakistan and he is being assured of it".