ICC seeks Putin arrest for Ukraine war crimes against children
Putin is only the third serving president to have been issued an ICC arrest warrant, after Sudan's Omar al-Bashir and Libya's Muammar Gaddafi.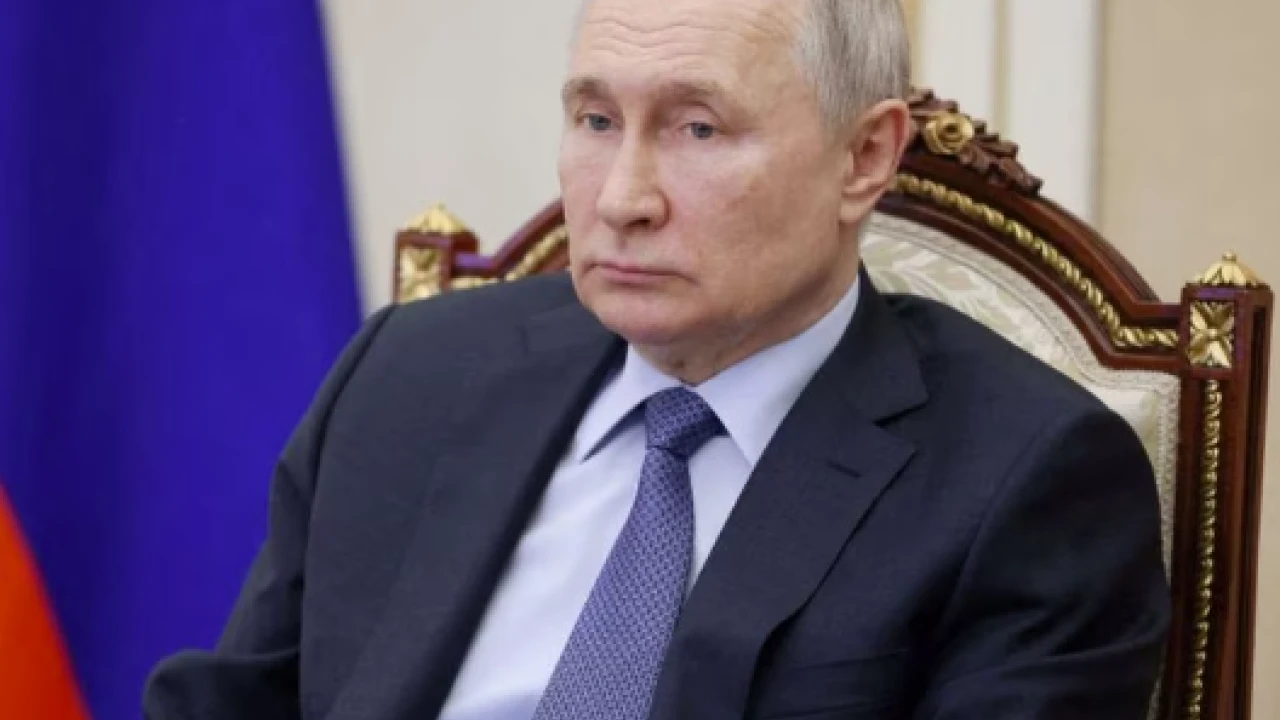 Amsterdam: The International Criminal Court (ICC) issued an arrest warrant on Friday against Russian President Vladimir Putin, accusing him of the war crime of illegal deportation of children from Ukraine, in a move that caused outrage in the Kremlin.
Putin is only the third serving president to have been issued an ICC arrest warrant, after Sudan's Omar al-Bashir and Libya's Muammar Gaddafi.
His forces have been repeatedly accused of abuses during Russia's year-old invasion of its neighbour Ukraine, including by a U.N.-mandated investigative body that this week described soldiers making children watch loved ones being raped.
Moscow has repeatedly denied accusations that its forces have committed atrocities during the invasion, which it calls a special military operation.
While it is unlikely that Putin will end up in court any time soon, the warrant means that he could be arrested and sent to The Hague if travelling to any ICC member states, provoking a furious response in Moscow.
"Yankees, hands off Putin!" wrote parliament speaker Vyacheslav Volodin, a close ally of the president, on Telegram, saying the move was evidence of Western "hysteria".
"We regard any attacks on the President of the Russian Federation as aggression against our country," he said.
Moscow residents expressed disbelief at the news.
"Putin! Nobody will arrest him. Rather, he will arrest everyone," a man who gave his name only as Daniil, 20, told Reuters.
"We will protect him - the people of Russia," said Maxim. A women who gave her names as Ksenya said it would be a "pity" if Putin was arrested but she did not think it would be possible.
The ICC issued the warrant on suspicion of the unlawful deportation of children and unlawful transfer of people from the territory of Ukraine to the Russian Federation. The court also issued a warrant for Maria Lvova-Belova, Russia's Commissioner for Children's Rights, on the same charges.
Russia has not concealed a programme under which it has brought thousands of Ukrainian children to Russia, but presents it as a humanitarian campaign to protect orphans and children abandoned in the conflict zone.
In the first reaction from Moscow, Russian foreign ministry spokeswoman Maria Zakharova said Russia was not a party to the Rome Statute of the International Criminal Court.
Kremlin spokesman Dmitry Peskov said Russia found the very questions raised by the ICC "outrageous and unacceptable", and that any decisions of the court were "null and void" with respect to Russia.
'ONLY THE BEGINNING'
Senior Ukrainian officials applauded the ICC decision, with the country's Prosecutor General Andriy Kostin hailing it as "historic for Ukraine and the entire international law system".
Andriy Yermak, chief of the presidential staff, said issuing the warrant was "only the beginning".
ICC prosecutor Karim Khan began investigating possible war crimes, crimes against humanity and genocide in Ukraine a year ago. He highlighted during trips to Ukraine that he was looking at alleged crimes against children and the targeting of civilian infrastructure.
The news came ahead of a planned state visit to Moscow next week by Chinese President Xi Jinping which is likely to cement much closer ties between Russia and China just as relations between Moscow and the West hit new lows.
Beijing and Moscow struck a "no limits" partnership shortly before the invasion and U.S. and European leaders have said they are concerned Beijing may send arms to Russia.
China has denied any such plan, criticising Western weapon supplies to Ukraine, which will soon extend to fighter jets after Poland and Slovakia this week approved deliveries. The Kremlin said the jets would simply be destroyed.
China is keen to deflect Western criticism over Ukraine, but its close ties to Russia and its refusal to label Moscow's war as an invasion have fuelled skepticism about the prospect that Beijing might act as a mediator in the conflict.
White House national security spokesman John Kirby said the United States had deep concerns that China might try to position itself as a peacemaker in the war by promoting a ceasefire.
BAKHMUT FIGHTING
Ukrainian forces were continuing on Friday to withstand Russian assaults on the ruined city of Bakhmut, the focal point for eight months of Russian attempts to advance through the industrial Donetsk region in eastern Ukraine bordering Russia.
Reuters reporters roughly 1.5 km (1 mile) from the front lines could hear the constant boom of artillery and the crackle of small arms fire on Thursday.
Ihor, a 36-year-old soldier at the mortar position, said Ukrainian forces had been targeted by air strikes, mortar fire and tank shelling.
"You don't always check on what's flying over your head," he added, crouching in a deep trench.
Bakhmut has become Europe's bloodiest infantry battle since World War Two. Russian forces have captured the city's eastern part but have so far failed to encircle it.
Russian forces also conducted four air strikes on the frontline town of Avdiivka south of Bakhmut on Friday, Yermak, the Ukrainian presidential staff chief, wrote on Telegram.
"The city is being shelled almost around the clock," he wrote, adding that there had been no casualties on Friday.
Reuters could not immediately verify those battlefield reports.
Russia denies deliberately attacking civilians but says it has hit infrastructure to degrade Ukraine's military and remove what it says is a potential threat to its own security.
Ukraine and its allies accuse Moscow of an unprovoked war to grab territory from its pro-Western neighbour.