Vawda slams former PDM cabinet as 'Most Wanted'
The former Senator posts a photo of these previous cabinet members, including former Prime Minister Shehbaz Sharif.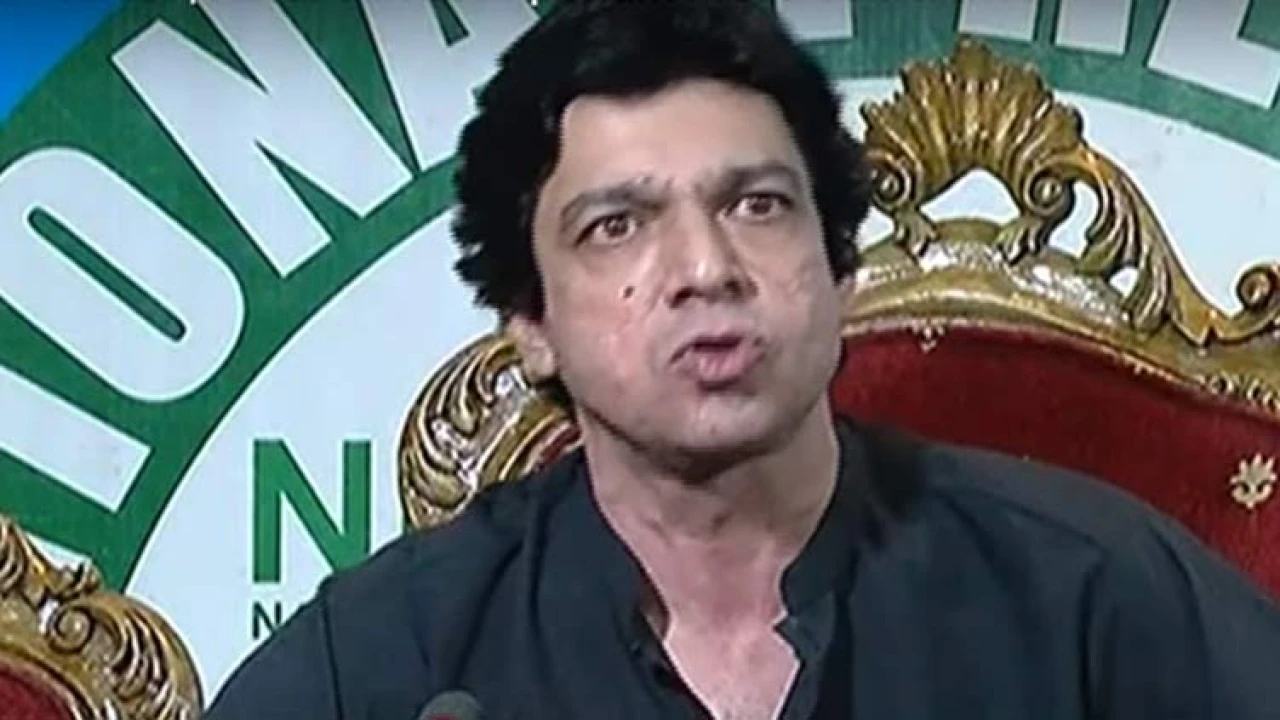 Karachi: Former Senator Faisal Vawda on Tuesday strongly criticized former cabinet members of the Pakistan Democratic Movement (PDM) government, branding them as 'most wanted' and accusing them of being 'expired corrupt leaders.'
Taking to X, Vawda posted a photo of these previous cabinet members, including former Prime Minister Shehbaz Sharif. He pointed out that the photo featured individuals from various political parties, with some notable absences.
اس تصویر میں تقریبا تقریبا کافی لوگ موجود ہیں اور کچھ پارٹیوں کے لوگ نہیں بھی موجود جن کو اس اس کاحصہ ہونا چاہئے تھا۔ یہ پاکستان کی تباہی اور بدحالی کی وجہ ہیں۔

اب نہیں تو کب؟جمہوریت کے نام پر یہ بدبودار نظام اور جمہوری لیڈرز کا جنازہ ہم کب تک لے کر چلیں گے۔ جدھر پاکستانی عوام… pic.twitter.com/K86Gt52iNZ

— Faisal Vawda (@FaisalVawdaPTI) September 19, 2023
Vawda placed blame on the PDM government for causing destruction and misfortune in Pakistan. He expressed dissatisfaction with Pakistan's governance system, condemning it in the name of democracy. He criticized the rulers for failing to address the needs of the citizens, who continue to face deprivation.
In earlier statements, Vawda alleged that Khawaja Asif had acknowledged that Nawaz Sharif had used former army chief Qamar Bajwa's name in public rallies to create a narrative aimed at toppling the government. Vawda claimed that this kind of political instability was detrimental to the country.
He further emphasized that political leaders must take a concrete stance to lead the nation effectively. Vawda pointed out that various political leaders, including the PTI chief and PPP co-chairman Asif Ali Zardari, had used similar tactics to build anti-government narratives.
Vawda also criticized JUI-F supremo Maulana Fazlur Rehman for attempting to challenge the establishment for personal gain. He questioned whether it was the fault of Qamar Bajwa or all political parties, including PDM and PTI, for such actions.
Vawda raised concerns about the lack of accountability for influential individuals in the country and cited an incident where a judge's wife, despite being involved in a serious crime, was granted bail without being arrested.
Vawda asserted that it was imperative to find a solution to remove such leaders who have persisted in their positions for many years.