Is the green texting bubble about to burst?
Apple is adopting Google's texting standard, but blue bubble elitism will probably continue.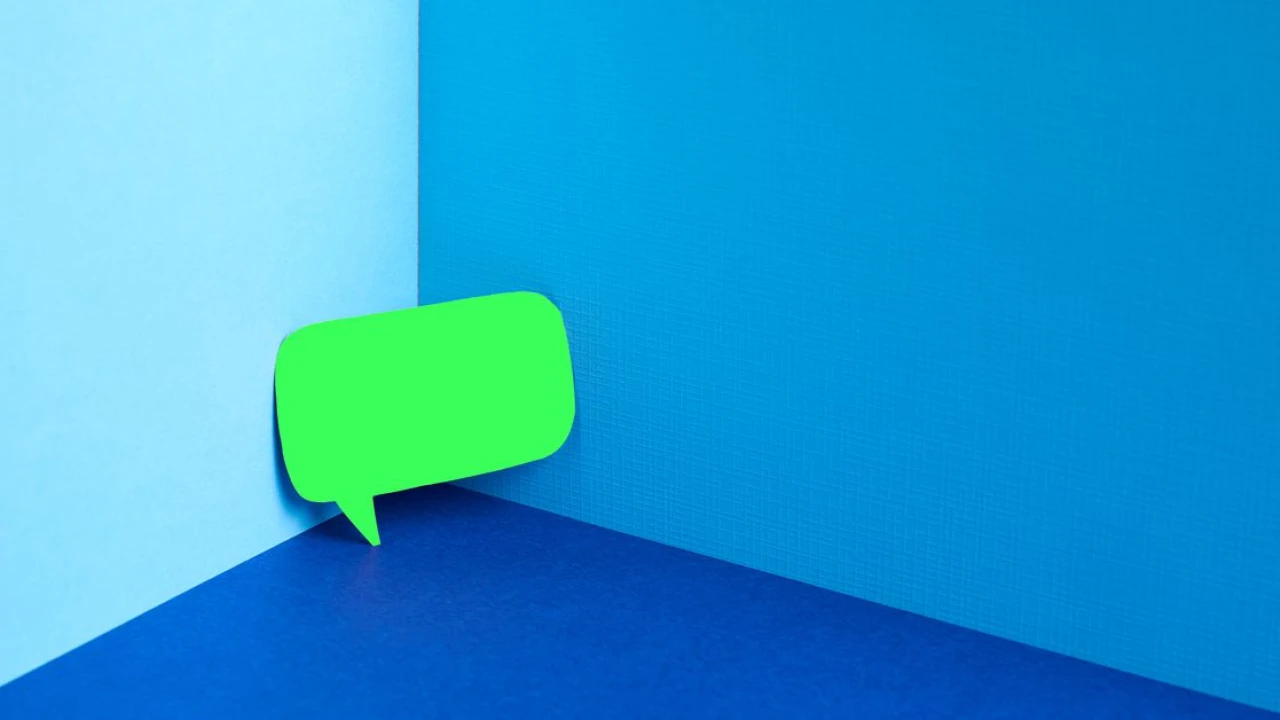 The story is sad, yet so familiar to iPhone owners. You meet someone new and give them your number, only to receive a green (harsh, unwelcoming), not blue (peaceful, comforting), text bubble. If you deign to respond, you're confronted with restrictive character limits, pixelated photos and videos, and nothing to tell you whether the person you're texting has read your message or is currently composing a response. You only recently got the ability to emoji-react to them.
Or perhaps you're the Android owner, sick of being made to feel ashamed about your choice of phone operating system just because your texts appear in green bubbles on iPhones and everyone else's are blue.
Some of this is about to change. Apple is finally, finally going to let iPhones support the Rich Communication Services, or RCS, standard that Android texts use. Soon, Apple and Android users will be able to exchange longer messages with better-quality photos and videos, read receipts, typing indicators, location sharing, and improved cybersecurity. But what is surely the most important feature for some users, the text bubble color, well, that's likely to remain separate but not equal — at least for the time being.
"Later next year, we will be adding support for RCS Universal Profile, the standard as currently published by the GSM Association," an Apple spokesperson said in a statement. "We believe the RCS Universal Profile will offer a better interoperability experience when compared to SMS or MMS. This will work alongside iMessage, which will continue to be the best and most secure messaging experience for Apple users."
This comes as a surprise, given that Apple famously refused to do it for so long. Even as recently as Vox's Code Conference in 2022, CEO Tim Cook said that the company had no plans to adopt RCS. Android users who were frustrated about that, he shrugged, should switch to his iPhones.
So Apple had made it clear that a diminished experience for Android users is, at least in part, motivated by the desire to convert them to Apple devices. But these days, the problem with that approach is the fact that Apple is under a lot of antitrust scrutiny around its control over those devices. This is specifically true in Europe, where the EU has made interoperability demands that Apple has begrudgingly acceded to, like the switch from Apple's proprietary lightning charging port to the universal USB-C standard. So this may be Apple seeing the texting on the wall and adopting RCS on its own before someone forces it to.
The move is good for cybersecurity, too — albeit not as good as it could be. iMessage is end-to-end encrypted, which means only you and the Apple device you're exchanging messages with can see the contents of those messages. You couldn't get that capability across operating systems unless you used an end-to-end encrypted messaging service like Signal. Apple adding RCS could mean that texts between platforms will have end-to-end encryption. It doesn't mean they will. Apple has already said it doesn't have plans to do so; just on making the RCS standard more secure. But Apple has changed its mind before.
"While this first step might only amount to you being able to send your mom a video without it being blurry and the size of a postage stamp, if we keep up the pressure RCS standard adoption could lead to a future where everyone can send messages to friends and family without worrying about who else might be able to read them," Caitlin Seeley George, campaigns and managing director of digital rights advocacy group Fight for the Future, said in a statement to Vox. Fight for the Future, along with several other groups, has been pushing Apple to adopt RCS for privacy and security reasons.
But there is now at least one way for Android users to get that blue bubble. A phone maker called Nothing has a new app that will give its customers precious blue bubble access. Nothing's new Nothing Chats app, built on a tool developed by a company called Sunbird, will let users send blue-bubble-encased texts to iPhones, thus disguising their Android-ness. It's only available on the Nothing Phone (2), and the Washington Post says it has "key limitations." But a green bubble isn't one of them. You may also be opening yourself up to some major security issues. In order for this to work, you have to log into your Apple account on a third party — Sunbird's — device. Nothing says this will all be kept encrypted and as secure as possible, but ... user beware.
Meanwhile, Apple isn't saying what the reasons are for the RCS adoption. Nor is it saying exactly how this will play out or even when, aside from "late next year." If you're hoping it'll mean that texts, regardless of the device from which they were sent, will be equally blue, you'll probably be disappointed. Apple seems to be intent on keeping iMessage platform-specific.
So the green bubble stigma will probably continue. But at least the texts from your iPhone friends mocking you for your green bubble will be better.