Govt to investigate Maryam Nawaz's disclosure about controlling ads for channels : Fawad
Alleges the PML-N stalwart distributed Rs10 billion among blue-eyed channels.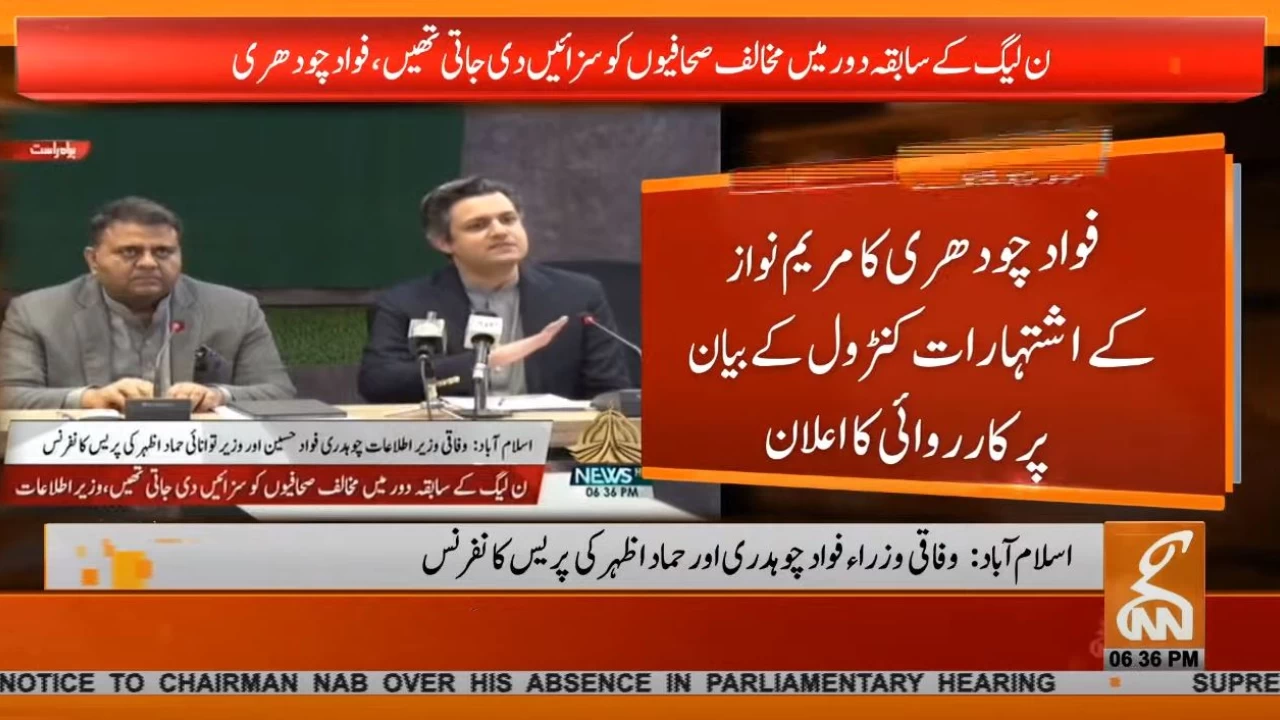 Islamabad: Federal Information and Braodcasting Minister Chauhdry Fawad Hussian announced to form an inquiry committee to investigate the revealation of PML-N leader Maryam Nawaz about controlling government advtertisements for media houses in their tenure.
Addressing a press conference soon after Maryam Nawaz's statement, the minister said Maryam had admitted to control advertisements and that her media cell of Maryam kept controlling Punjab government ads.
"The government will investigate which media houses were funded in the previous regime," Fawad said, adding up to Rs18 billion were distributed amongs journalists in the PML-N tenure.
He further said anti-PML-N journalists were awarded punishemnts.
He said advertisements for the Federal and Provincial governments were managed by the 'notorious media cell' set up by the Pakistan Muslim League-Nawaz (PML-N) to reward specific journalists over stories in their favour.
Fawad said the story about media cell in 2015 had pointed out that a special media cell had been working under the direct supervision of Maryam Nawaz at the Prime Minister House.
Initially, 15 members were made part of the cell and later, Rs 20 million were allocated for additional recruitment and was mandated to run targeted media campaigns, he added.
He said Maryam Nawaz in Wednesday's news conference affirmed that she was supervising the cell during PML-N tenure. A video clip of Maryam's news conference was also screened.
Fawad said admission of Maryam of curtailing or blocking advertisements for specific television channels was certainly an immoral and illegal act.
"The handling of public fund by a private person is a crime under the jurisdiction of the FIA (Federal Investigation Agency), but also liable of disqualification," he said while pointing out that Maryam had already been disqualified under Article 62 and 63 of the Constitution.
The minister said Maryam's admission had proved that as to how the PML-N carried out 'systematic manipulation' of the media during its last tenure.
Minister for Information and Broadcasting Chaudhry Fawad Hussain said it was an eye-opening revelation for the journalist community and media organizations.

With this, it could be assumed that as to how much difficulty was being faced by the Pakistan Tehreek-e-Insaf when it had not alternate such resources.

"We do not have the resources to dole out the huge amount of Rs 15 to 18 billion to someone. We have decided to conduct a serious inquiry to probe the matter," he said.

He said thorough investigations would be conducted how a private person (Maryam) was running the show, following the confession of Maryam Nawaz that she was awarding and punishing the journalists and media houses despite having no official position. It might be noted that the misappropriation of public money was a separate criminal case, he added.

The details of the doled out amount collected by Information ministry has already been shared. While provinces were being asked to share the amount spent by that media cell among media houses and journalists from provincial exchequer. The details taken would be shared accordingly.

Responding to a question, the minister said Maryam was calling the shot as the then Minister for Information and Broadcasting Pervaiz Rashid was a puppet.

To a query, Fawad said PML-N was trying to sabotage corruption cases. The appeal against corruption cases were in court and they should simply present the evidence before the divisional bench to enable it to analyse the evidence.

To another question, he said a common man was of the opinion that looted money should be recovered from all those thieves. Simple was that Nawaz Sharif should return the looted money, if he did not want to serve jail term, he added.

To a query, he said Maryam's confessions were also a test case for journalist organization what was their opinion on the entire episode.

Responding to a question Hammad Azhar said Maryam Safdar had confessed that, she ran the media cell, and blocked the ads of some media channels during PML-N's regime.
She did not mention the names of media houses which were rewarded as it was obvious that – if one was indulged in punishing someone, he or she might have rewarded someone for their services. PML-N would have to answer squandering public money, he added.
He said such dirty tactics were tantamount to resorting to fascism. On the other hand PML-N was used to accuse Pakistan Tehreek-e-Insaf (PTI) as a fascist party on posting a tweet, or challenging a media houses' accusations.
"Maryam should clarify why some media houses still remembered her anxiously.
The answers of all questions would be dug out in the inquiry," he said adding the findings of inquiry would be duly shared.
The freedom of media could not be compromised, Hammad said adding that PML-N leadership was confessing their crimes right from the ownership of Avenfield apartments to media cell and hopefully remaining confessions would come to fore also. PTI government would share the different tactics were being used by PML-N to control media, he added.
He said PML-N had doled out plots to many journalists, also targeted their opponents and deprived many of journalists from their jobs, however such tactics would no more be tolerated.
Responding to a question Hammad said it could be assumed that the emergence of different fake videos and audio tapes were the handy work of Maryam's media cell.
"Had such confessions of influencing media were made by the daughter of a prime minister in a western country – their whole family would have landed in jail," he added.
Federal Minister for Energy Hammad Azhar, speaking on the occasion, said the hand-picked shows were arranged on news channels by distributing money in previous regime.
He was of the view that the freedom of media could not be hijacked by controlling ads.
Earlier Maryam had admitted the voice clip of her issuing instructions to refuse advertisements to certain TV channels was genuine. "I am not saying it has been compiled from different separate occasions. It is my voice."
When asked about the clip again, Maryam said it was an "old" clip from the time she was managing the PML-N's media cell. But she refused to comment anymore on it, saying she could do an entire press conference on it if she wanted to but that wasn't the subject of her presser today.
Increase in US rates could 'throw cold water' on global economic recovery: IMF chief
"Higher US interest rates could make it more expensive for countries to service their dollar-denominated debt"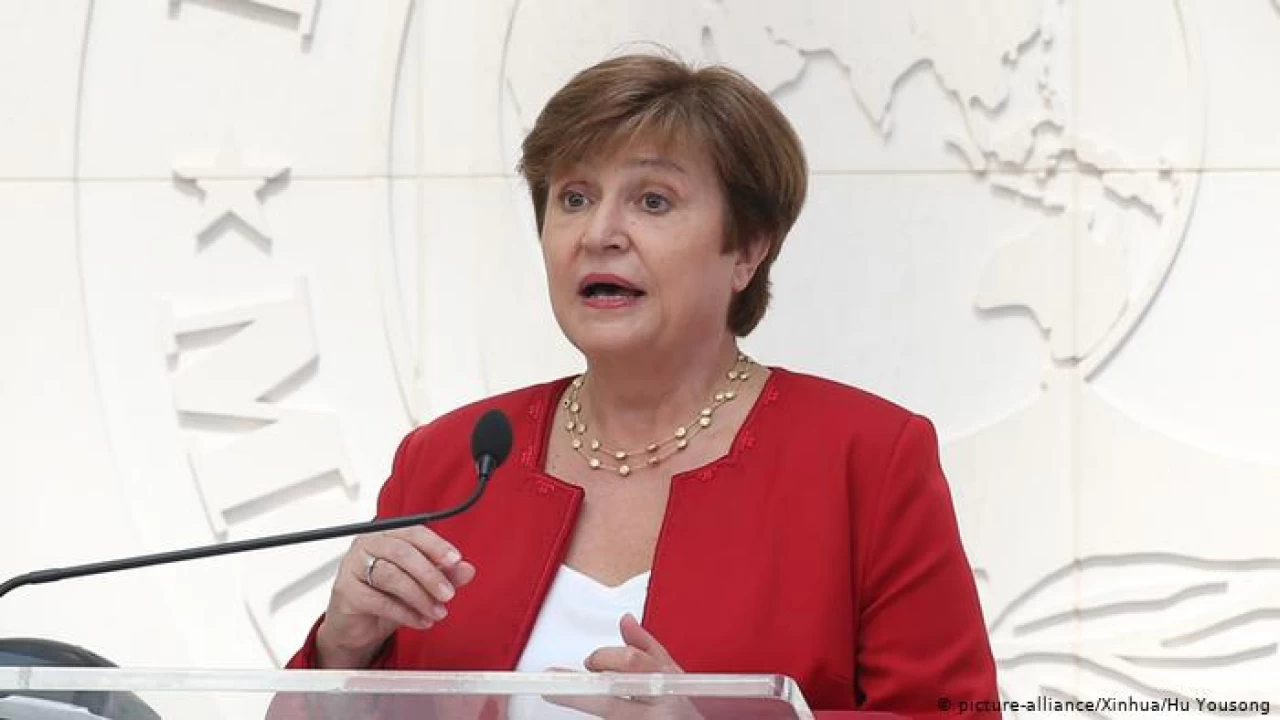 Kristalina Georgieva, managing director of the International Monetary Fund, has said that interest rate hikes by the Federal Reserve could "throw cold water" on already weak economic recoveries in certain countries.
Georgieva, speaking via videoconference at The Davos Agenda virtual event on Friday, said an increase in US rates could have significant implications for countries with higher levels of dollar-denominated debt.
She said it was therefore "hugely important" that the Fed was clearly communicating its policy plans to prevent surprises. Higher US interest rates could make it more expensive for countries to service their dollar-denominated debt.
On a panel moderated by CNBC's Geoff Cutmore, Georgieva said the IMF's message to countries with high levels of dollar-denominated debt was: "Act now. If you can extend maturities, please do it. If you have currency mismatches, now is the moment to address them."
She added that her biggest concern is for low income countries with high levels of this debt, highlighting that two-thirds were now either in "debt distress" or in danger of falling into it — that's twice as many as in 2015.
'Losing some momentum'
The IMF expects the global economic recovery to continue, Georgieva said, but stressed that it was "losing some momentum."
As such, she suggested that a New Year's resolution for policymakers should be "policy flexibility."
"2022 is like navigating an obstacle course," she said, given risks such as rising inflation, the Covid-19 pandemic and high debt levels. The IMF warned in December that global debt hit $226 trillion in 2020 — the largest one-year rise since World War II.
With regards to inflation, Georgieva stressed that the problem is country specific. Prices are rising at startling speeds in a number of countries: euro zone inflation hit a record high of 5% in December, the U.K. inflation rate hit a 30-year high in the same month and the U.S. consumer price index rose at its fastest pace since June 1982.
"That country specificity is what makes 2022, in a way, even more difficult than 2020," Georgieva said.
"In 2020, we had similar policies everywhere because we were fighting the same problem — an economy in standstill. In 2022, conditions in countries are very different, so we cannot anymore have the same policy everywhere, it has to be country specific and that makes our job in 2022 so much more complicated."
SOURCE: CNBC
Pakistan wants to establish friendly relation with India
FO says Pakistan is committed to have meaningful, constructive and result-oriented dialogue with India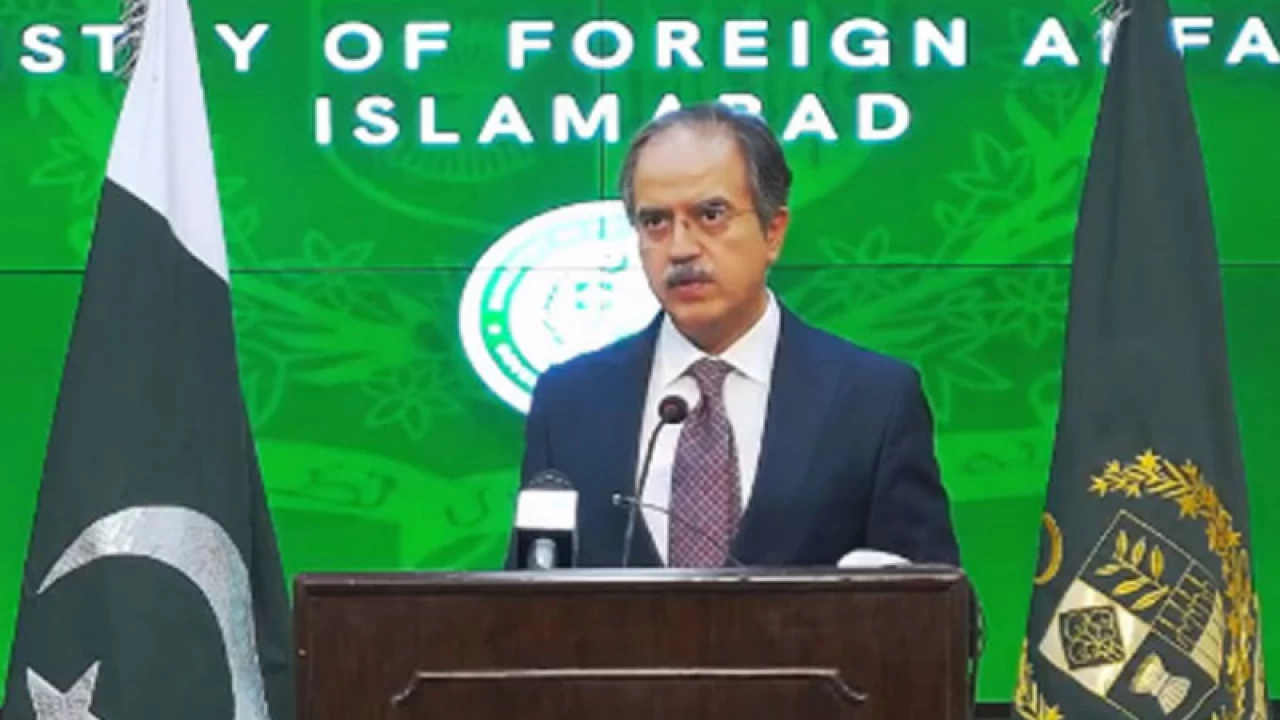 Islamabad: Foreign Office (FO) spokesperson Asim Iftikhar Ahmed has said that Pakistan wants to establish peaceful and friendly relations with all its neighbours including India.
Responding to questions during his weekly press briefing in Islamabad on Friday, the FO spokesperson maintained that Pakistan is committed to have meaningful, constructive and result-oriented dialogue with India, but the onus is on New Delhi to take necessary steps to create an enabling environment.
Talking about Pak-India relations, he said ties are not good since the unilateral and illegal actions taken by the Indian regime on August 5, 2019 in the Indian Illegally Occupied Jammu and Kashmir.
Responding to another question regarding continued oppression by the Indian forces in the held territory, the spokesperson said the international community needs to do more in checking atrocities against the innocent people of Kashmir.
Answering a query regarding return of Pakistani students to China, Asim Iftikhar said Pakistani authorities are taking up this issue with the relevant Chinese quarters so that Pakistani students can go back to China to pursue their education
EU re-establishing 'minimal presence' in Kabul
Embassy is being opened after five months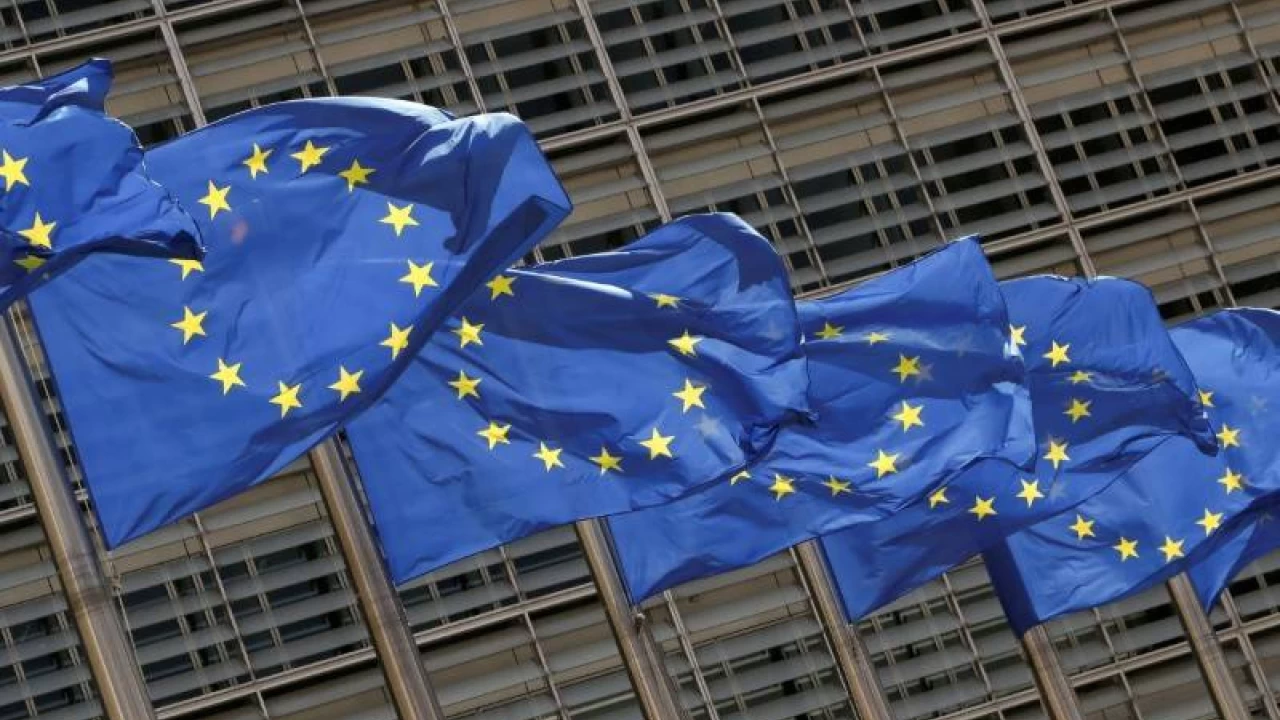 The European Union on Thursday announced it had begun re-establishing a "minimal presence" in Kabul to facilitate the delivery of humanitarian aid in Afghanistan.
"Our minimal presence in Kabul must not in any way be seen as recognition" of the Taliban government there," EU foreign affairs spokesman Peter Stano said in a statement.
"This has also been clearly communicated to the de facto authorities," he added.
Afghanistan is in the grip of a humanitarian disaster, worsened by the Taliban takeover in August that prompted Western countries to freeze international aid and access to billions of dollars worth of assets held abroad.
The country was almost entirely dependent on foreign aid under the previous US-backed government, but jobs have dried up and most civil servants haven't been paid for months.
No country has yet recognised the Taliban, with most watching to see how the hardline Islamists -– notorious for human rights abuses during their first stint in power -– restrict freedoms.
Shortly before Stano made his comments, an Afghan foreign ministry spokesman said on Twitter that the EU was reopening "an embassy" with "a permanent presence in Kabul" for the first time in five months.
Stano said in the statement "the EU has started to re-establish a minimal presence of international EU Delegation staff to facilitate the delivery of humanitarian aid and monitor the humanitarian situation".
The international community is waiting to see how the Taliban Islamic fundamentalists intend to govern Afghanistan, after having largely trampled on human rights during their first stint in power between 1996 and 2001.
While the Taliban claim to have modernised, women are still largely excluded from public employment and secondary schools for girls remain largely closed.
Several countries, including China. Russia, Turkey, the United Arab Emirates and Iran have kept their embassies in Kabul open since the Taliban victory last year, but have not formally recognised their government.
Western diplomats began to evacuate their personnel in the first half of 2021, when American troops began operations to withdraw permanently from Afghanistan.
The withdrawal culminated at the end of August with the chaotic evacuation of 120,000 people following the Taliban's lightning conquest of the country.