UN calls for restoration of Afghanistan's frozen foreign exchange reserves
"Every man, woman and child in Afghanistan can face acute poverty."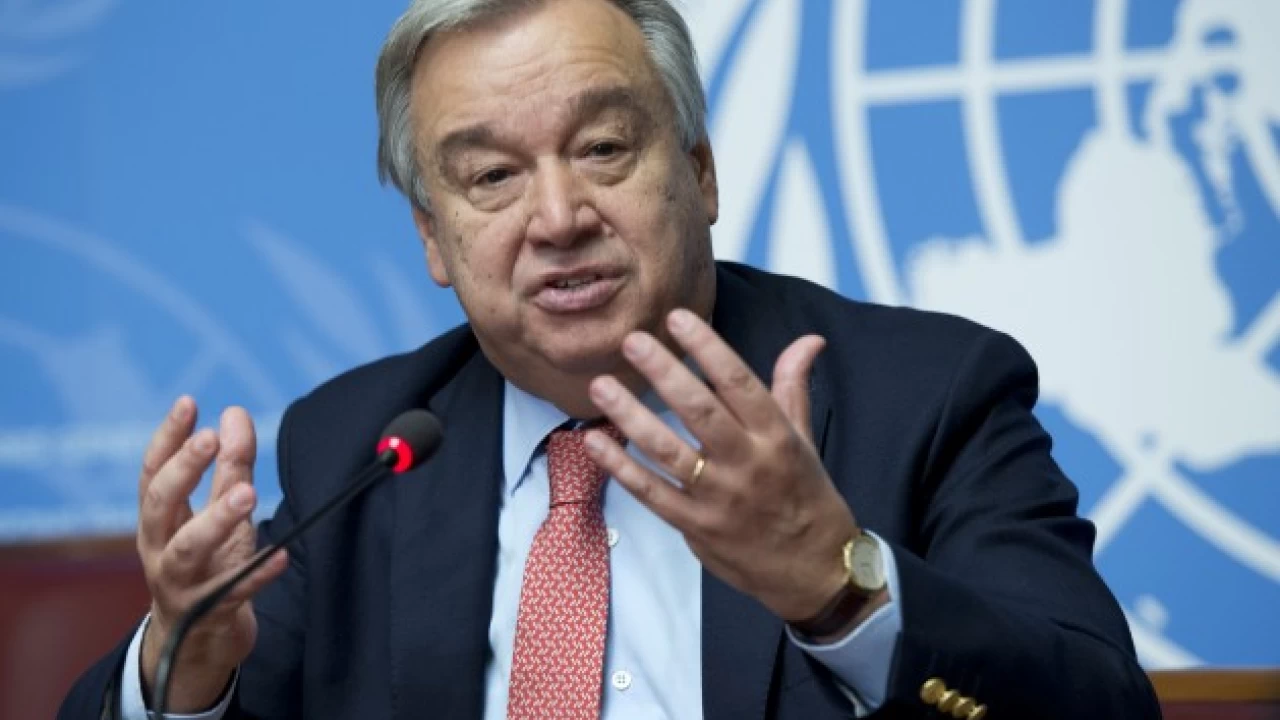 New York: United Nations on Friday has called for restoration of Afghanistan's frozen foreign exchange reserves as the country is facing humanitarian crisis.
United Nations' Secretary-General Antonio Guterres has warned that the world is in a race against time to help people in Afghanistan, where a nightmare is unfolding. "Without a more concerted effort from the international community, every man, woman and child in Afghanistan can face acute poverty."
UN Chief said that currently, over half of the country's population depends on life-saving assistance.
He called for allowing the International funding to pay the salaries of public-sector workers, and to help Afghan institutions deliver healthcare, education and other vital services.
Govt wants to hold talks with opposition for reforms in electoral process, says Fawad
"Such a leader not considered respectful," Fawad said.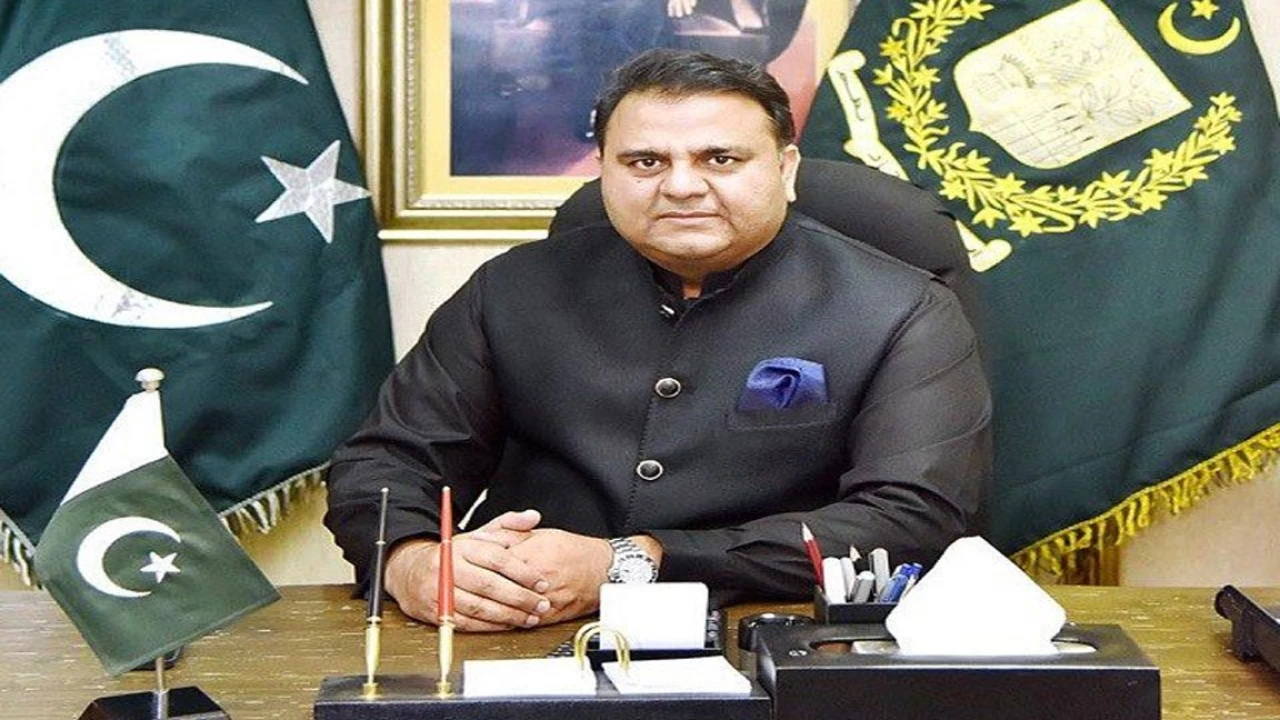 Islamabad: Minister for Information and Broadcasting Chaudhry Fawad Hussain Monday said that Pakistan Tehreek-e-Insaf (PTI) government wants to hold talks with the opposition for reforms in electoral process and judicial as well as accountability systems.
On his official twitter handle, the federal minister said this is not possible without negotiations with the opposition.
However, minister said, the corrupt leadership of the Pakistan Peoples Party (PPP) and the Pakistan Muslim League-Nawaz (PML-N) is not interested to discuss any issue except relief in this cases.
He further added that if the PML-N detaches itself from the 'Sharif family', it would be a positive development.
"The political parties need to change the leadership involved in moral and financial corruption," added minister.
Criticizing PML-N's Supremo, Fawad said that Nawaz Sharif left his workers behind and went to London in difficult times.
"Such a leader not considered respectful," he said.
اگر نون لیگ شریف فیملی سے خود کو علیحدہ کرتی ہے تو یہ ایک مثبت پیش رفت ہو گی، سیاسی جماعتوں کو اخلاقی اور مالی کرپشن کا شکار قیادت کو بدلنے کی ضرورت ہے نواز شریف ہر مشکل وقت میں کارکنوں کو تنہا چھوڑ کر لندن پناہ گیر ہو گئے ایسے لیڈر کی عزت نہیں رہتی

— Ch Fawad Hussain (@fawadchaudhry) January 17, 2022
Extreme winter to frost people as light rain, snow expected in parts of country
A weather system of light to moderate intensity is expected to approach western and upper parts of the country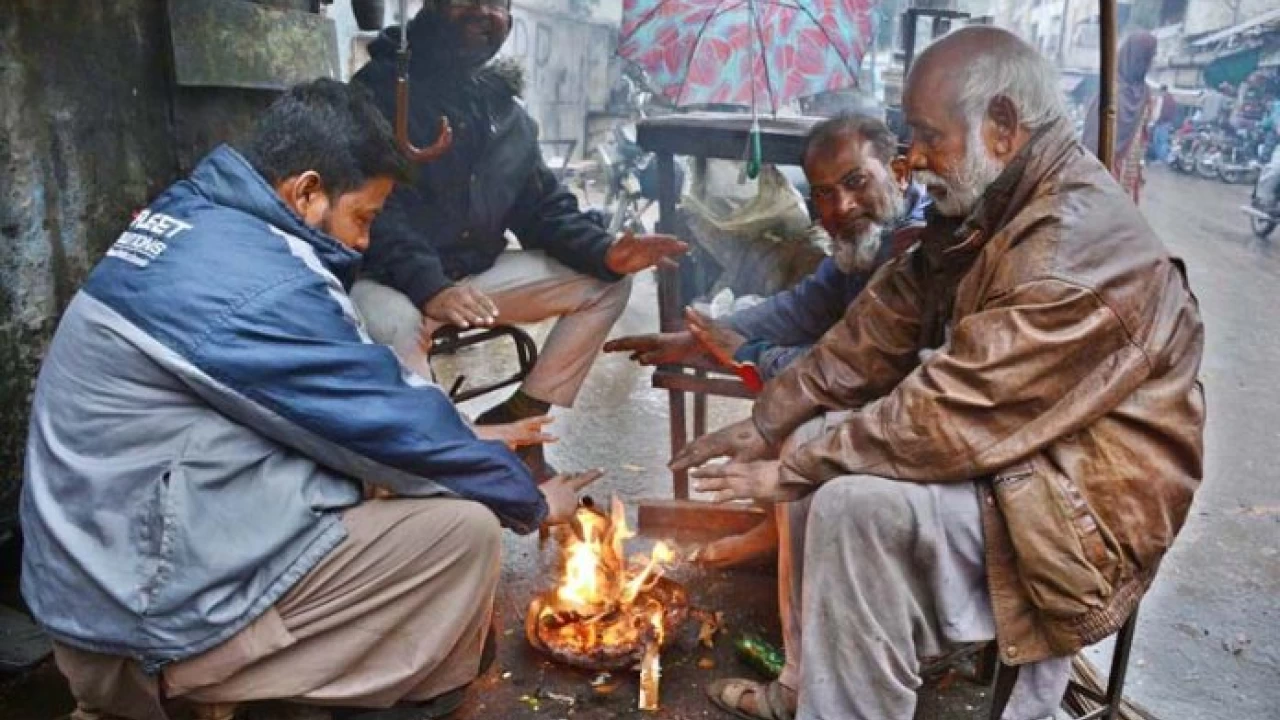 Islamabad: Pakistan Meteorological Department (PMD) has forecast rain and snowfall for the hilly areas from Tuesday till Thursday and advised all the authorities concerned to remain vigilant.
A weather system of light to moderate intensity is expected to approach western and upper parts of the country from Tuesday and may persist in upper parts till Thursday.
Rain with snowfall is expected in Quetta, Ziarat, Pishin, Zhob, Qila Abdullah, Kohlu and Barkhan on Tuesday and Wednesday.
Rain with snowfall over the hills (light to moderate falls) is expected in Kashmir, Gilgit-Baltistan, Islamabad, Chitral, Dir, Kalam, Swat, Malakand, Kohistan, Shangla, Buner, Mansehra, Abbottabad, Haripur, Swabi, Mardan, Nowshera, Peshawar, Charsadda, Bajaur, Kurram,
Waziristan, Kohat, Bannu, Dera Ismail Khan, Rawalpindi, Attock, Chakwal, Jhelum, Mandi Bahauddin, Sargodha, Khushab, Mianwali, Hafizabad, Gujranwala, Gujrat, Sialkot, Narowal, Lahore and Kasur from Tuesday to Thursday (morning). Light to moderate snowfall is expected in Murree, Galliyat, Nathiagali, Kaghan, Naran, Chitral, Dir, Swat, Kohistan, Astore, Hunza, Gilgit, Neelum Valley, Bagh and Haveli districts from Tuesday night to Thursday.
About the possible impacts of the rain, the PMD indicated that rain will be beneficial for the wheat crops in Barani areas. Landslides in the vulnerable areas of Dir, Malakand, Hazara, Swat, Kohistan, Gilgit-Baltistan and Kashmir are also possible on Tuesday or Wednesday. The prevailing dense foggy conditions are likely to subside.
COVID-19: Pakistan logs 4,340 new infections, seven deaths 
Pakistan's COVID positivity rate now stands at 8.71%.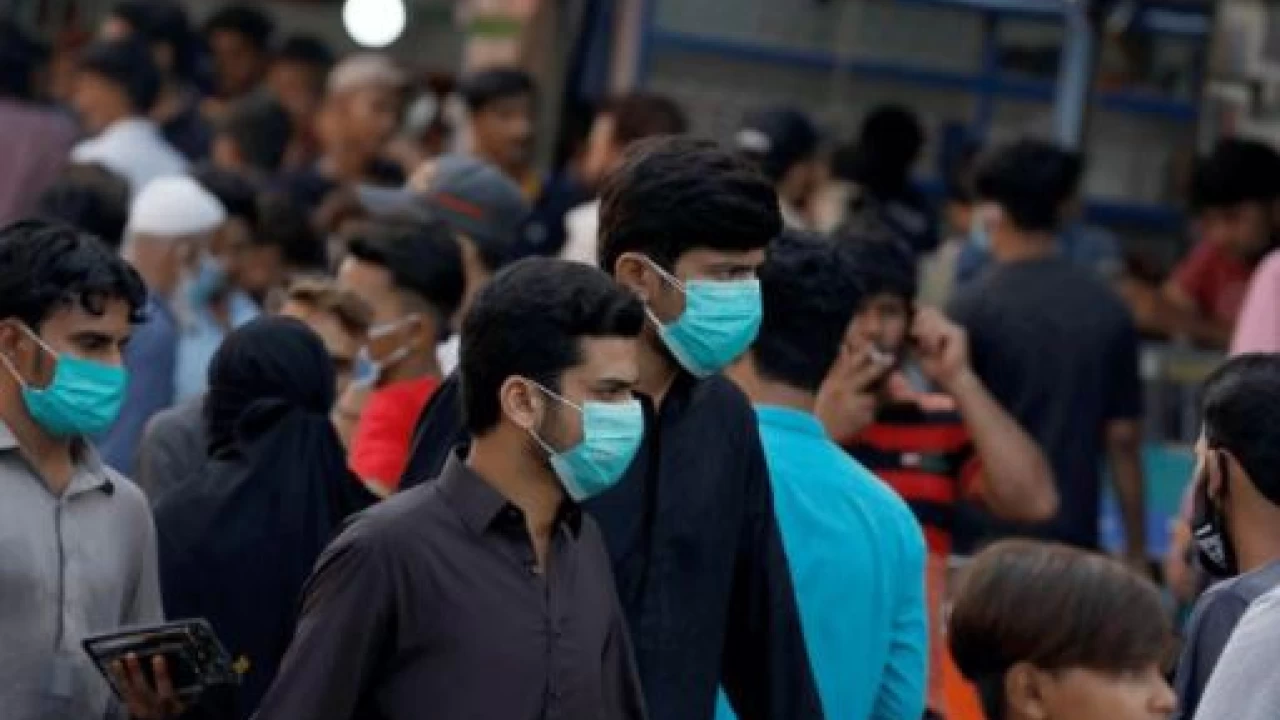 Islamabad: Pakistan has witnessed an enormous spike in its daily tally of coronavirus disease (Covid-19) after as many as 4,340 new infections were logged in the last 24 hours, according to morning update by ministry of health.
Pakistan's COVID positivity rate now stands at 8.71%. While, the cumulative tally of the country has now climbed to 1,328,487.
As the fifth wave of COVID-19 intensifies in Pakistan reported 4,027 new coronavirus infections, a new daily record, with authorities linking the spike with the Omicron variant of virus.
According to the latest figures issued by the National Command and Operation Center (NCOC), 4,340 persons were tested positive while 7 died in the past 24 hours— taking Pakistan's COVID death toll to 29,019.
As many as 1,263,791 patients have recovered from the disease.
Punjab
The number of patients swelled to 453,392 in the province with 13,088 causalities.
Sindh
The number of infections has surged to 502,500 in the province, while the death toll has reached 7,694.
Khyber Pakhtunkhwa
The confirmed cases have surged to 182,311 in the province with 5,958 casualties.
Balochistan
There are 33,705 confirmed cases while 367 patients have died from the infection so far.
AJK and Gilgit-Baltistan
There are 34,758 coronavirus cases in the AJK while the death toll has reached 749. On the other hand, there are 10,445 cases in GB with 187 coronavirus deaths.
Islamabad
There are 111,376 cases in the capital city while 969 people have lost their lives.