PM's article on State of Madina, the fundamental for Muslims to follow: Farrukh Habib
'These rules were setup for all times, for the betterment of an individual, a society and a nation'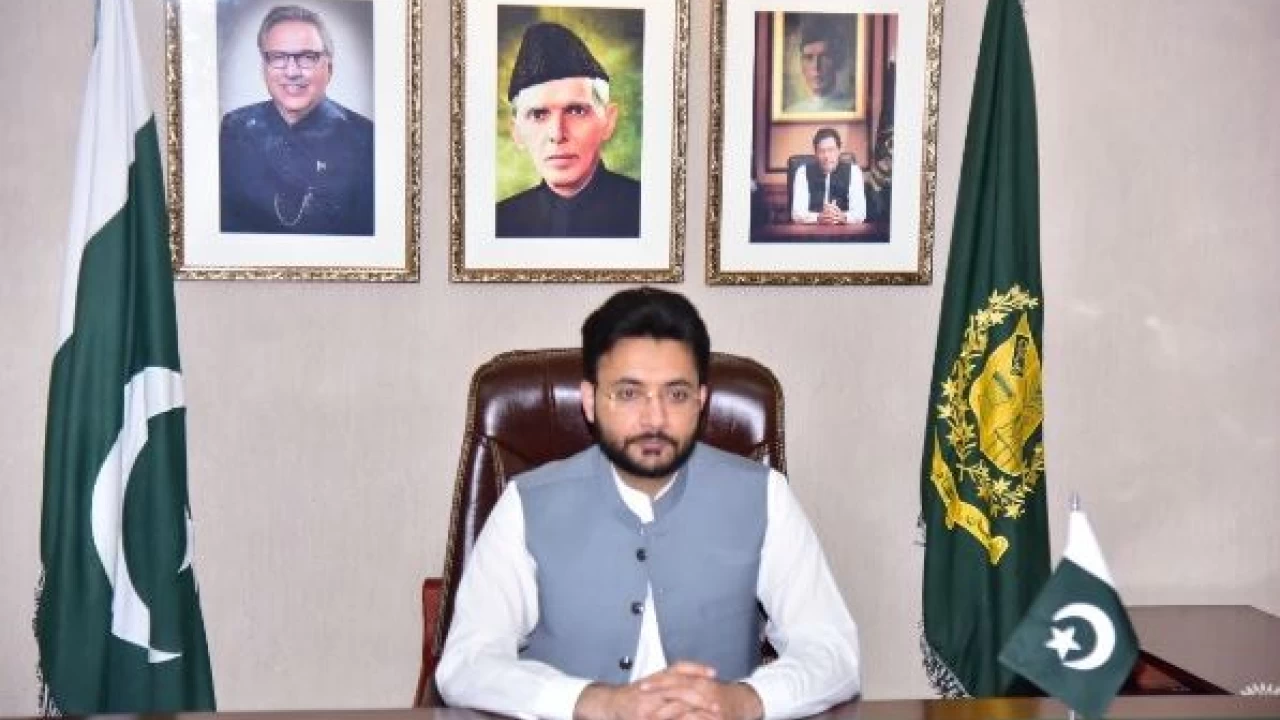 Islamabad: Minister of State for Information and Broadcasting, Farrukh Habib Monday said that the article by Prime Minister Imran Khan on the establishment of State of Madina was the fundamental for every Muslim to follow.
In a tweet, he said these rules were setup for all times, for the betterment of an individual, a society and a nation.
Earlier today, Prime Minister Imran Khan stressed upon continuous struggle to embody as a nation and state the principles of Riyasat-i-Madina as laid down by the Holy Prophet (Peace Be Upon Him).
On his official twitter handle, the Premier posted his article published in English daily, the Express Tribune, titled "Spirit of Riyasat-i-Madina: transforming Pakistan".
"Explaining guiding principles of Riyasat-i-Madina as laid down by our Prophet PBUH creating the foundation of the greatest civilisation of all times. In Pak, to realize our potential today we have to struggle to embody these principles as a nation & state," the caption read.
According to Imran Khan's views expressed in his piece of writing the core of every civilization was its spiritual principles; when they died, the civilization died.
"In Islamic civilization, the manifestation of our spiritual principles happened in the Prophet's (SAW) Madina. Besides many other important principles, there were five very important guiding principles upon which the state of Madina was built. These principles are unity, justice and rule of law leading to meritocracy, strong moral and ethical foundation, inclusion of all humans in progress and prosperity, and finally, the quest for knowledge," he added.
The prime minister said to help revive the spirit of the covenant of Madina, National Rahmatul Lil 'Alamin Authority (NRA) has been formed.
Highlighting the ethical and moral transformation of the people as per principles of Riyasat-i-Madina, the Prime Minister said NRA will endeavor to engage in doing good and forbidding evil by teaching seerat-al-nabi (PBUH) to our youth in schools and universities in the hope to raise the level the ethics and morals in our society.
Regarding Islam's principle of quest for knowledge, THE Prime Minister said that all sources that impact human behavior should disseminate knowledge which produces self-control, self-discipline, patience, forbearance, tolerance and a spirit of service and volunteerism.
Talking about the steps taken for the welfare of the people, Khan stated that his government allocated billions of rupees under Ehsaas Program to provide relief to the common masses.
Imran Khan reiterated to establish the rule of law, which is the most urgent of all challenges facing Pakistan.
More than 200 cases of monkeypox worldwide: EU disease agency
The United Kingdom has 71 confirmed cases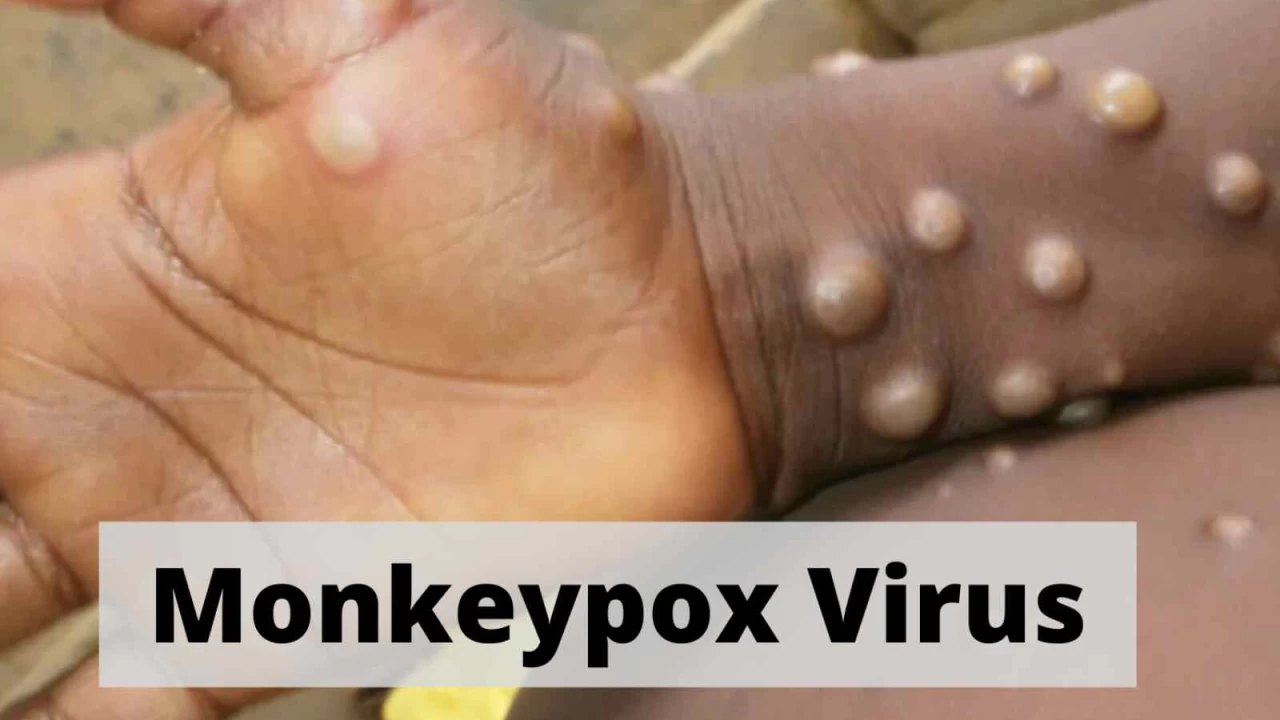 Stockholm: The number of confirmed cases of monkeypox worldwide has reached 219 outside of countries where it is endemic, according to an update released by the European Union's disease agency.
More than a dozen countries where monkeypox is unusual, mostly in Europe, have reported at least one confirmed case, the European Centre for Disease Prevention and Control (ECDC) said in an epidemiological note released Wednesday night.
"This is the first time that chains of transmission are reported in Europe without known epidemiological links to West or Central Africa, where this disease is endemic," the note said.
It added that most of the cases were detected in young men, self-identifying as men who have sex with men.
The United Kingdom – where monkeypox's unusual appearance was first detected in early May – currently has the largest bulk of confirmed cases, 71.
It is followed by Spain with 51 cases and Portugal, 37.
Outside of Europe, Canada has 15 and the United States has nine.
The total number of cases reported Wednesday has increased fivefold since its first count on May 20, when the EU agency said there were 38 cases.
Contagion risk is "very low", the ECDC said earlier this week, but warned that people who have had multiple sexual partners – regardless of sexual orientation – are more at risk.
"The clinical presentation is generally described to be mild," it said, adding that there has been no deaths.
Monkeypox – a less severe disease compared to its cousin smallpox – is endemic in 11 countries in West and Central Africa.
It spreads by a bite or direct contact with an infected animal's blood, meat or bodily fluids, and initial symptoms include a high fever before quickly developing into a rash.
People infected with it also get a chickenpox-like rash on their hands and face.
No treatment exists but the symptoms usually clear up after two to four weeks, and it is not usually fatal.
Maria Van Kerkhove, the emerging disease lead for the World Health Organization, said Monday that monkeypox is a "containable situation".
SOURCE: AFP
Imran says PTI to move top courts on violence against workers during Azadi March
The former pemier says couts would be asked whether or not a peaceful protest in this country is a right of a democratic party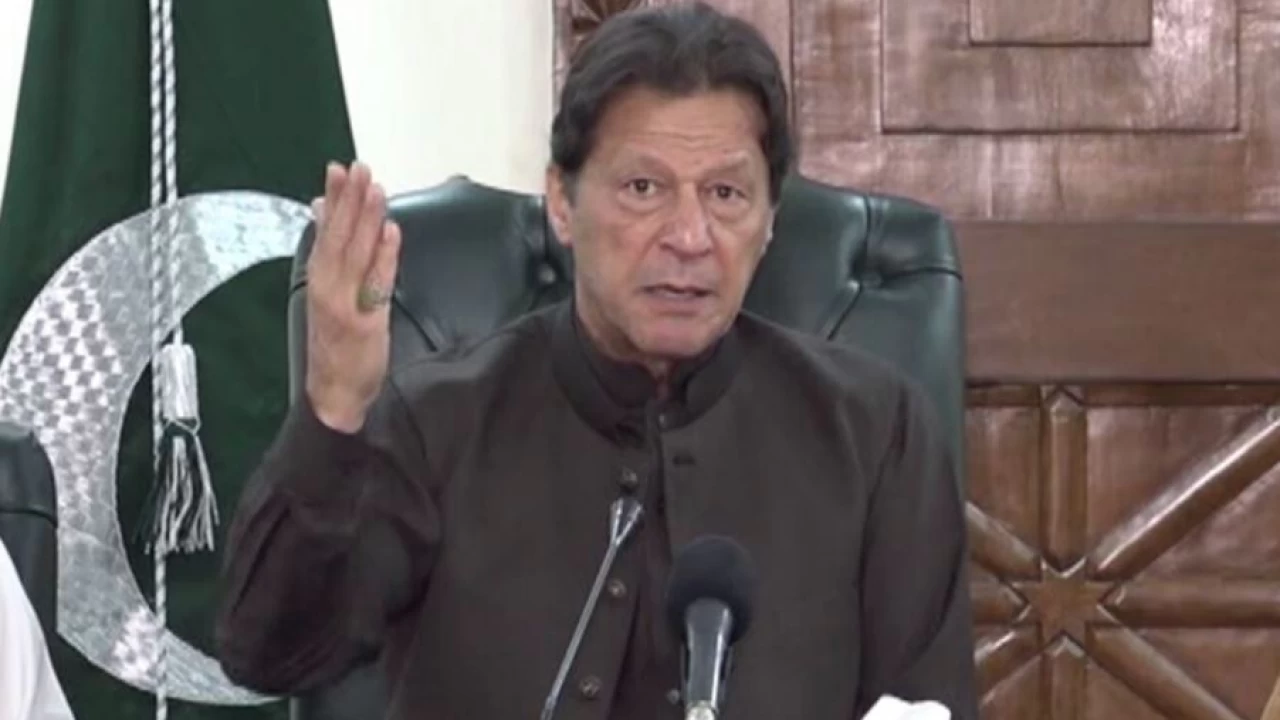 Peshawar: Pakistan Tehreek-i-Insaaf will move the supreme and high courts over the "violence" comitted on the party workers and supporters by the government during its recent Azadi March to Islamabad, Imran Khan announced on Saturday.
The PTI chief told a presser that tear-gas shelling and other incidents of high handed tactics were allegedly used during the march, which ended in abrupt fashion on Thursday after an intense buildup all through the previous day.
He said the use of violence against his party's "peaceful protest" would be taken up in front of international human rights organisations as well.
"We are taking the petition in the Supreme Court on Monday and asking whether or not a peaceful protest in this country is a right of a democratic party. Tell us clearly if this harassment would continue if we stage a peaceful protest," he said.
Lashing out at the coalition government for its measures to clamp down on the Azadi March and the use of police to quell the people, Khan said they had information that they [rulers] set trees on fire to frame the PTI workers.
The ousted prime minister also but warne in the next phase, PTI would come with complete preparations.
The former prime minister said he would again give a call for march towards Islamabad if his democratic demand for general election were not met within the six-day deadline.
The PTI's Core Committee discussed in detail various options as they would embark on the long march with full preparations, he said, adding the PTI would also approach the Supreme Court to seek its directions whether the people and political parties could hold peaceful protests.
Under the Constitution, he said, the people had the right to hold peaceful protests, but force was used against the participants of PTI march, with all the roads, highways and exit points of cities barricaded.
They would get lodged criminal cases against police officers involved in violence against peaceful protesters, he added.
He claimed that his government was in talks with Russia to purchase fuel at less than 30 percent of the market rate to give relief to the masses.
Disease experts stress WHO, govts for more action on monkeypox
The WHO is considering whether the outbreak should be assessed as a potential public health emergency of international concern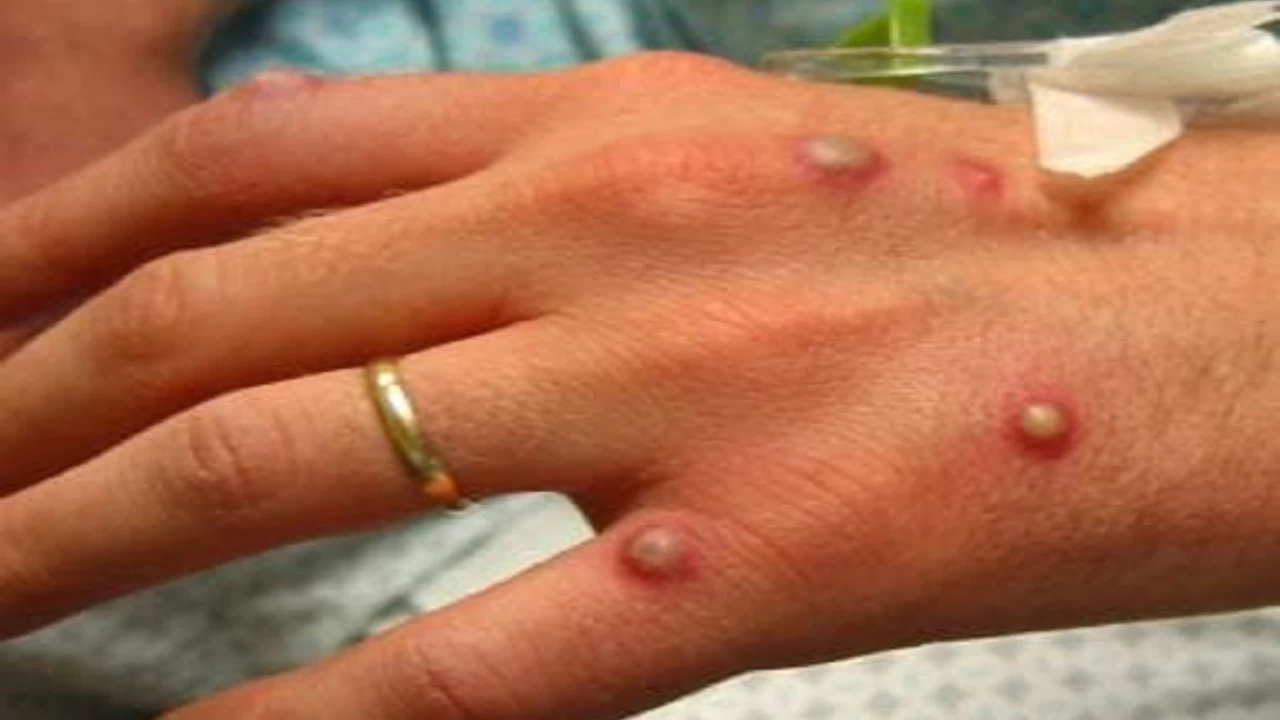 Some prominent infectious disease experts are pushing for faster action from global health authorities to contain a growing monkeypox outbreak that has spread to at least 20 countries.
They are arguing that governments and the World Health Organization should not repeat the early missteps of the COVID-19 pandemic that delayed the detection of cases, helping the virus spread.
While monkeypox is not as transmissible or dangerous as COVID, these scientists say, there needs to be clearer guidance on how a person infected with monkeypox should isolate, more explicit advice on how to protect people who are at risk, and improved testing and contact tracing.
"If this becomes endemic (in more countries), we will have another nasty disease and many difficult decisions to take," said Isabelle Eckerle, a professor at the Geneva Centre for Emerging Viral Diseases in Switzerland.
The WHO is considering whether the outbreak should be assessed as a potential public health emergency of international concern (PHEIC), an official told Reuters. A WHO determination that an outbreak constitutes a global health emergency - as it did with COVID or Ebola - would help accelerate research and funding to contain a disease.
"It is always under consideration, but no emergency committee as yet (on monkeypox)," Mike Ryan, director of the WHO's health emergencies programme, said on the sidelines of the agency's annual meeting in Geneva.
However, experts say it is unlikely the WHO would reach such a conclusion soon, because monkeypox is a known threat the world has tools to fight. Discussing whether to set up an emergency committee, the body that recommends declaring a PHEIC, is just part of the agency's routine response, WHO officials said.
Eckerle called for the WHO to encourage countries to put more coordinated and stringent isolation measures in place even without an emergency declaration. She worries that talk of the virus being mild, as well as the availability of vaccines and treatments in some countries, "potentially leads to lazy behaviour from public health authorities."
NOT THE SAME AS COVID
More than 300 suspected and confirmed cases of monkeypox, a usually mild illness that spreads through close contact, causing flu-like symptoms and a distinctive rash, have been reported this month.
Most have been in Europe rather than in the Central and West African countries where the virus is endemic. No deaths have been reported in the current outbreak.
However, global health officials have expressed alarm over the growing outbreak in non-endemic countries. The WHO has said it expects numbers to rise as surveillance increases.
Angela Rasmussen, a virologist at the University of Saskatchewan in Canada, wrote on Twitter that monkeypox was different to SARS-CoV-2, the novel coronavirus, but "we are making some of the same mistakes with regard to responding decisively with the tools at hand."
On Friday, the WHO reiterated that the monkeypox virus is containable with measures including the quick detection and isolation of cases and contact tracing.
People who are infected - and in some cases their close contacts - are advised to isolate for 21 days, but it is not clear to what extent people would adhere to such a long time away from work or other commitments. The lab capacity to test for monkeypox is also not yet widely established, said Eckerle, meaning rapid diagnosis can be difficult.
Mass vaccination is not considered necessary but some countries, including Britain and France, are offering vaccines to healthcare workers and close contacts. read more
Other experts say the current response is proportionate and that deeming monkeypox a global health emergency and declaring a PHEIC would be inappropriate at this stage.
"This is reserved for threats with the highest level of risk based on infectivity, severity and international risk of escalation," said Dale Fisher, chair of the Global Outbreak Alert and Response Network (GOARN) and a professor of medicine in Singapore.
Beyond labels, experts said the most important lesson of the last two years is that preventing pandemics once they have started spreading is too late.
"It is always disappointing when the world wakes up to a new disease only when it hits high-income countries," said Piero Olliaro, a professor of poverty-related infectious diseases at Oxford University and monkeypox expert.
To prepare for pandemics, "you have to do that where the diseases are now," he said.
SOURCE: REUTERS