Rare leopard found injured in Muzaffarabad, dies 
Medical team operated the leopard to save her life, but they failed in doing so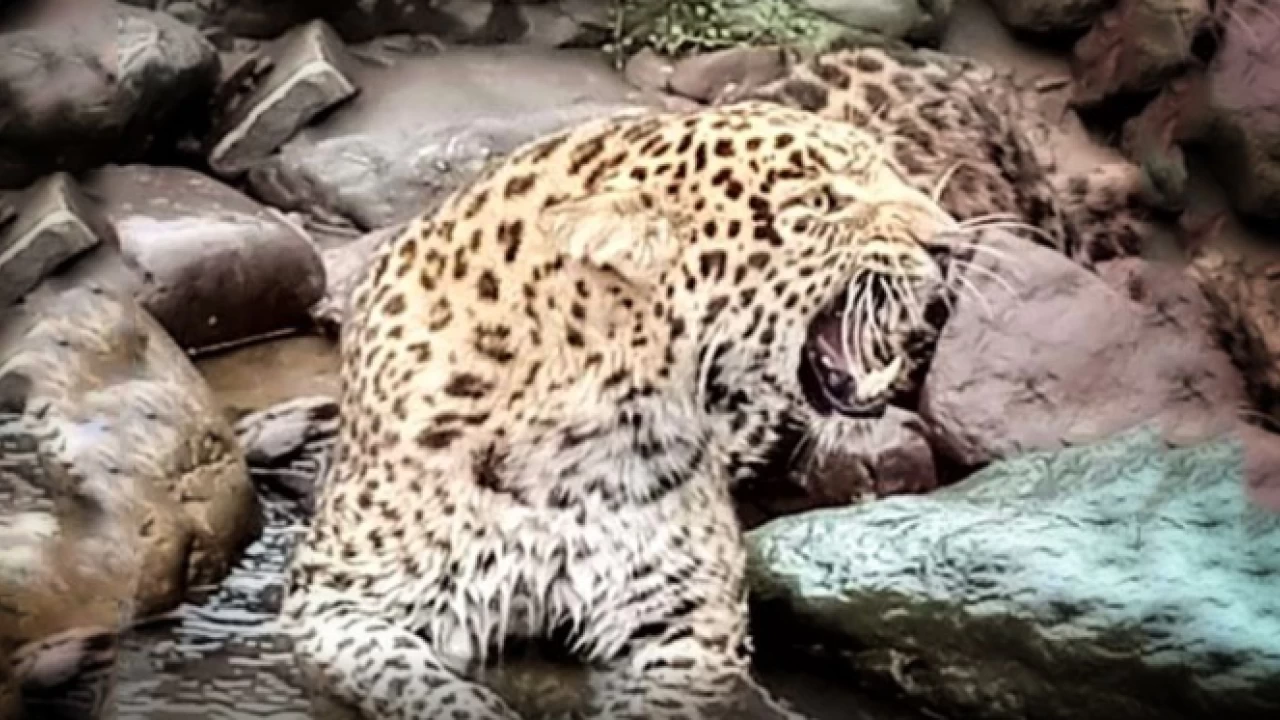 Muzaffarabad: A rare leopard that was found seriously injured in Muzaffarabad, died on Sunday.
According to the details, the Azad Jammu and Kashmir Wildlife Department rescued a wounded leopard from Neelum Valley on Saturday.
The Wildlife Management Board said that the injured female leopard was shifted to Islamabad from Muzaffarabad due to her severe wounds. X-rays showed fix to six riffle pellets in the body of the leopard, the board added.
The body of the predator was paralysed due to the riffle pellet that hit her spinal cord. The medical team operated the leopard to save her life, but they failed in doing so.
Injured common leopard, a beautiful young female, arrived at midnight in Isd from Muzaffarabad. Her x Ray revealed 5-6 pellets from rifle inside her. One lodged in middle of vertebral column hence paralysis. Vets tried to operate to save her, she did not survive. @WildlifeBoard pic.twitter.com/tMNylITc1D

— Rina S Khan Satti (@rinasaeed) January 23, 2022
Earlier it was reported that the wild animal was spotted at the banks of river Neelam are falling into a ditch. The locals had rushed to rescue the injured predator a few kilometers away from Muzaffarabad city.
Wildlife Director Naeem Iftikhar Dar along with the team reached the site to rescue her. Locals also offered chicken meat to provide the lost energy to the big cat.
Audio of Malik Riaz's talk with Zardari on Imran Khan's reconciliation bid leaked
Riaz could be heard saying that Khan has requested him to mediate between the two political leader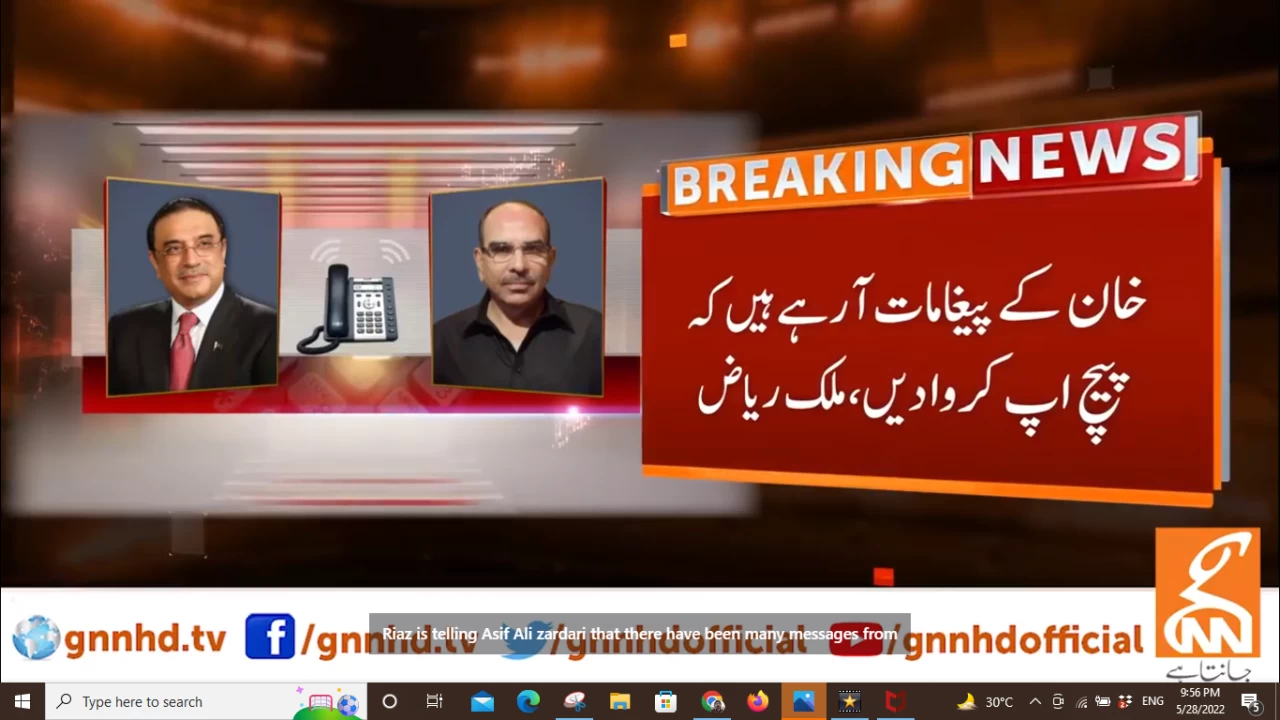 A telephonic talk between real-state tycoon Malik Riaz and PPP Co-Chairman Asif Ali Zardari has been leaked where he could be heard giving the ex-president a message of PTI Chairman Imran Khan.
The audio's date and time have not been confirmed as of yet, but Riaz could be heard saying that Khan has requested him to mediate between the two political leader.
In audio ranscript, Zardari was heard saying "Hello" while picking up the phone. At this, Riaz said: "Assalamualikum sir."
Following the salutations, the PPP co-chairman asked the real-estate tycoon the reason behind his call.
"Sir, I just wanted to inform you about a matter that I have told you about before. I had told you that I wanted to talk to you about something and you told me that we would discuss it later," Riaz can be heard saying.
"I just wanted to say that Khan has sent me several messages for mediating in a patch-up between you and him, and today, he has sent several messages to me."
In response, Zardari said: "It's impossible now."
At this, Riaz said: "Yes, that's fine, I just wanted to bring this matter to your notice."
Punjab CTD arrests eight terror suspects in IBOs
Officials also seize explosives, weapons, arms and other items during arrests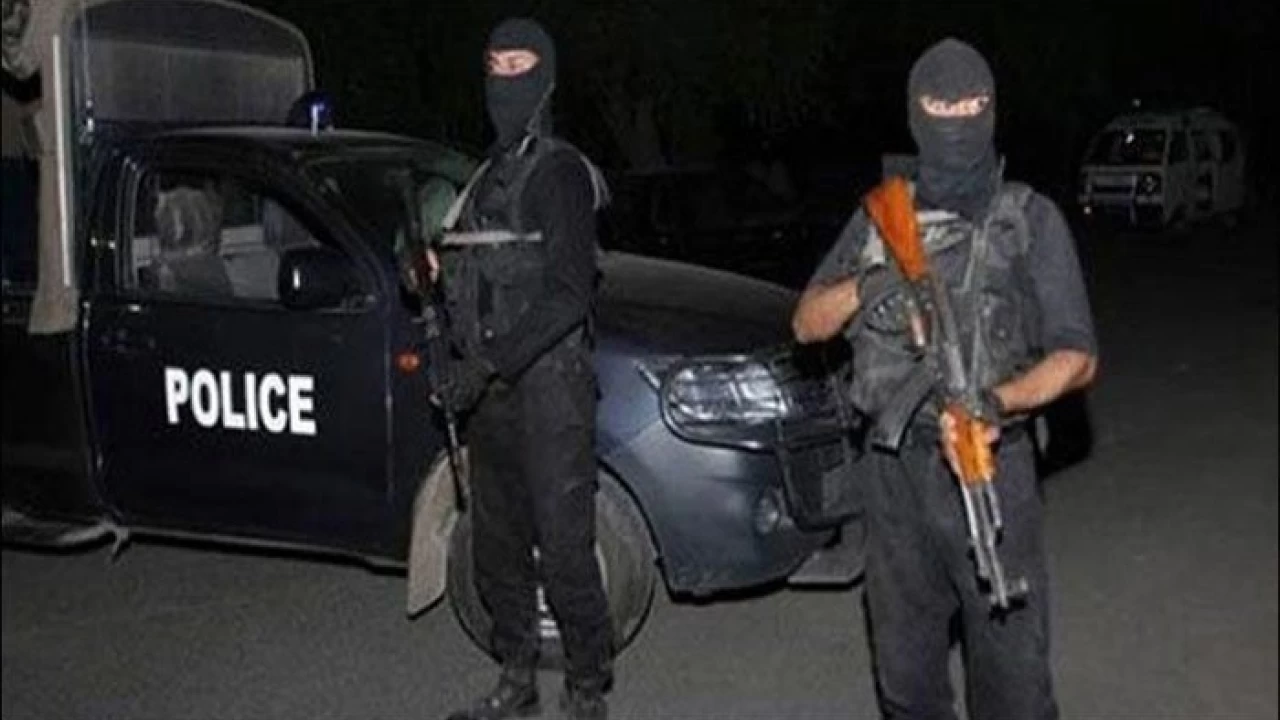 Lahore: The Punjab Counter Terrorism Department (CTD) Punjab claim to have arrested eight suspects belonging to different defunct organizations during Intelligence Based Operations (IBOs).
A spokesman for CTD said the CTD Punjab conducted extensive IBOs across the province to avert any untoward incident an in this week 31 suspects were interrogated during 29 IBOs.
The arrested eight suspects include Ehsan ullah s/o Rehmat Gull of defunct organization TTP (Ghazi Force), Ifthikhar Khan s/o Saleem Khan from TTP (Ghazi Force), Wajahat Abbas s/o Ghulam Shabbir from SMP, Mohabbat Hussain s/o Iqbal Hussain from SMP, Orangzaib Khan S/o Khaista Khan from TTP, Toqeer Hussain s/o Muhammad Ramzan from SMP, Zahid Abbas s/o Ghulam Hussain from SMP and Malik Zahid Hussain s/o Malik Muhammad Hussain from TTP (Asmat Ullah Muavia Group).
Accordingly, five FIRs have been registered against the arrested suspects while an IED bomb, a match box, two hand grenade, a pistol 30 bore with five bullets, a pistol 9mm breta with loaded magzine, 77 banned materials, two USB, three memory cards, and cash Rs79,390 were recovered from them.
During this week, 363 combing operations were also conducted with the help of local police/LEAs, in which 13,180 persons were checked, 54 suspects arrested and 37 FIRs were registered.
The CTD Punjab was proactively pursuing its goal of safe and secure Punjab and would not leave any stone unturned in its efforts to bring terrorists and anti-state elements behind bars, the spokesman concluded.
Punjab Govt banned public gatherings at Greater Iqbal Park
"Using a historic park for the public rallies is inappropriate"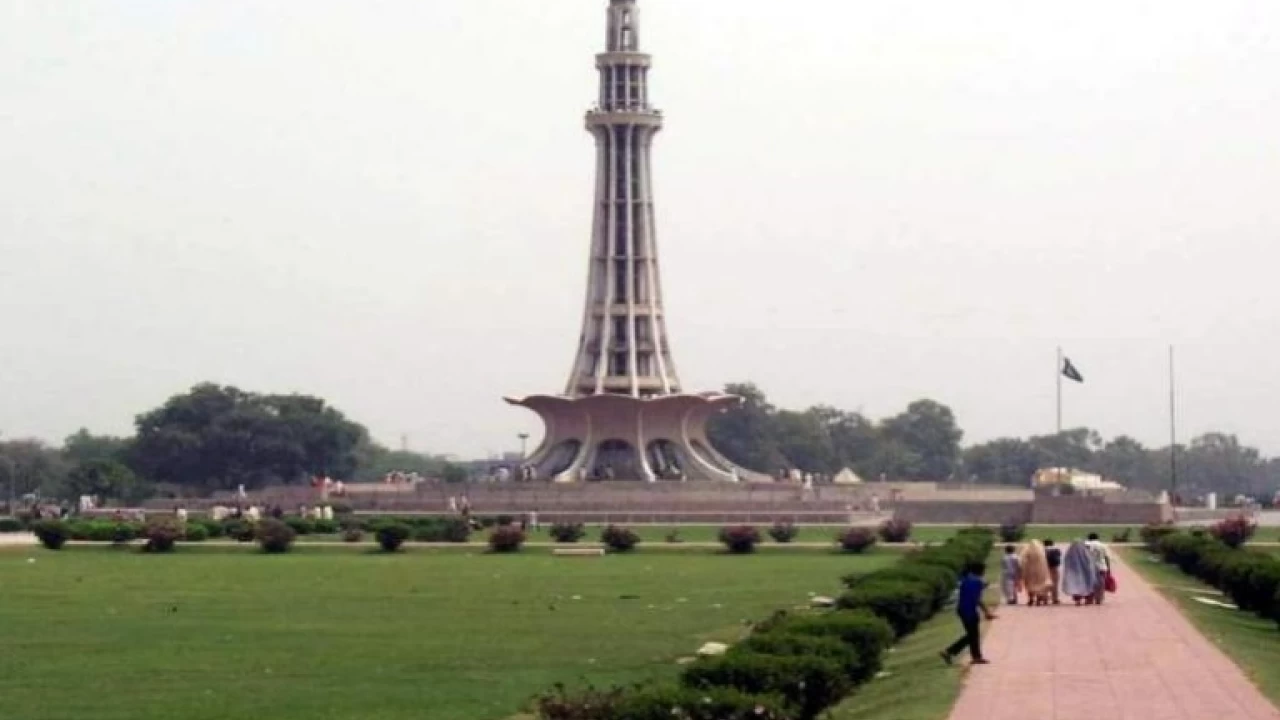 Lahore: Chief Minister Punjab Hamza Shahbaz has imposed a ban on public gatherings in Greater Iqbal Park.
According to details, Chief Minister Hamza Shahbaz chaired an important meeting in which he approved a ban on public gatherings in Greater Iqbal Park. The Chief Minister said that it was not appropriate to use the historical Pak for meetings as holding frequent rallies here damaged plantations at the park.
It was briefed that the plantation at the Greater Iqbal Park was damaged after a public rally of the PTI, resulting in losses of Rs5 million to the provincial exchequer.
"Using a historic park for the public rallies is inappropriate," Hamza Shahbaz said while imposing a ban on any sort of public gatherings at the Minar-e-Pakistan.
Moreover, the chief minister of Punjab rejected a proposal to charge an entry fee from people coming to the Greater Iqbal Park and said that it was a park for people from all walks of life and he would not allow any entry fee.
"Such an item should not be even brought before the meeting," he said.