Punjab police detain PTI's Hammad Azhar and 50 activists
The PTI leader and others were detained when they were on the way to Islamabad to join the long march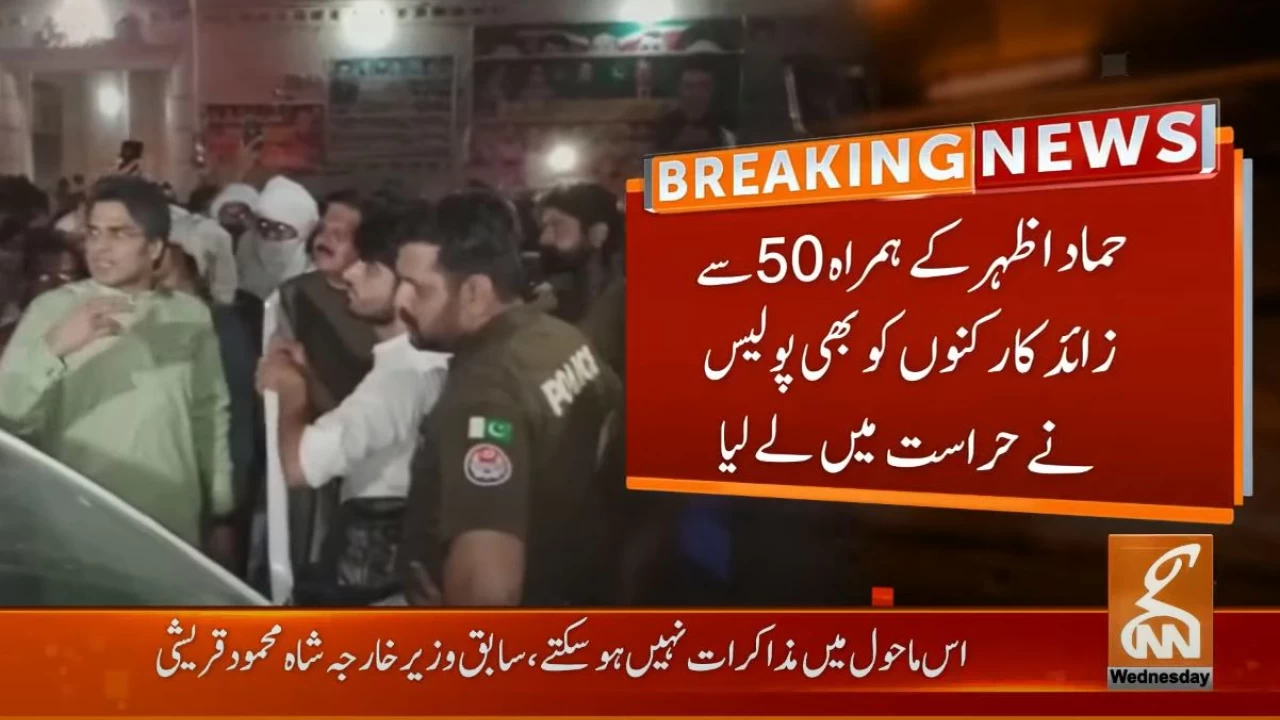 Wazirabad: Punjab police detained PTI leader and former federal minister Hammad Azhar and 50 activists from Wazirabad.
Earlier, Azhar had said in his Twitter message that this government knew that the people of Pakistan hated them as they [rulers] had turned the whole country into a battlefield out of fear of the people.
"Nations can never be suppressed by coercion, my serious advice is that the government should now only formulate a strategy for its peaceful departure," he said.
It should be noted that convoys of PTI workers from all over the country are marching towards Islamabad on the call of Chairman PTI.
The convoys marching from Khyber Pakhtunkhwa to Islamabad were led by former Prime Minister Imran Khan himself while the convoys leaving Punjab faced severe police crackdown.