US actor Ray Liotta dies in Dominican Republic's hotel
A cause of death was not specified, cinema officials said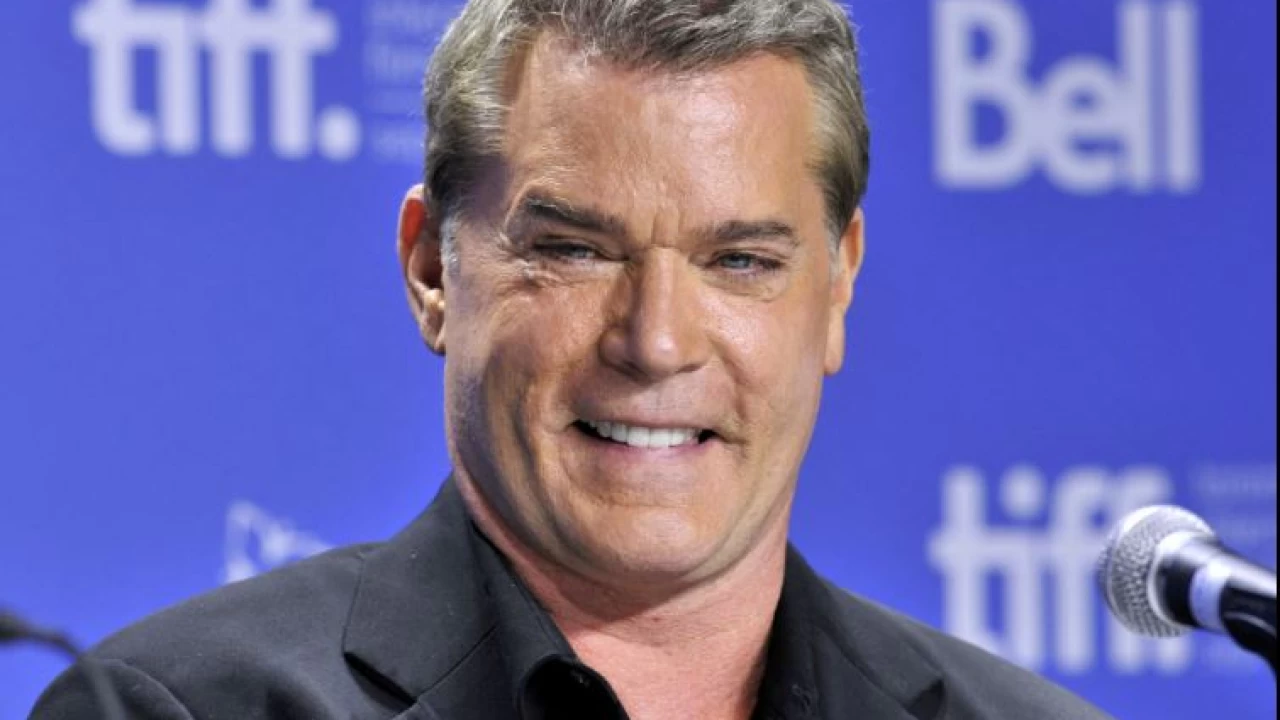 American actor Ray Liotta, 67, who starred in the 1990 blockbuster crime film "Goodfellas," died in his sleep on Thursday in the Dominican Republic, the Dominican Republic General Directorate of Cinema confirmed to Reuters.
Liotta died in bed at a hotel where he was staying with his fiancée Jacy Nittolo while filming "Dangerous Waters," said his publicist Jennifer Allen. He had a leading role in the film about a sailing holiday that goes awry when family secrets are revealed.
A cause of death was not specified, cinema officials said. According to media reports, an emergency service team had entered the hotel. His body was transferred to the forensic institute of Santo Domingo.
Liotta was born Dec. 18, 1954, in Newark, New Jersey. His many starring roles included playing mobster Henry Hill in "Goodfellas" and baseball player Shoeless Joe Jackson in "Field of Dreams." He is also known for films including "The Many Saints of Newark" and "Something Wild."
He leaves behind a daughter, Karsen Liotta, 23.
SOURCE: REUTERS
PM inaugurates Blue Line, Green Line Metro Bus Services in Islamabad
The Prime Minister also laid foundation stone of the building of Metro Bus Operation Command and Control Centre.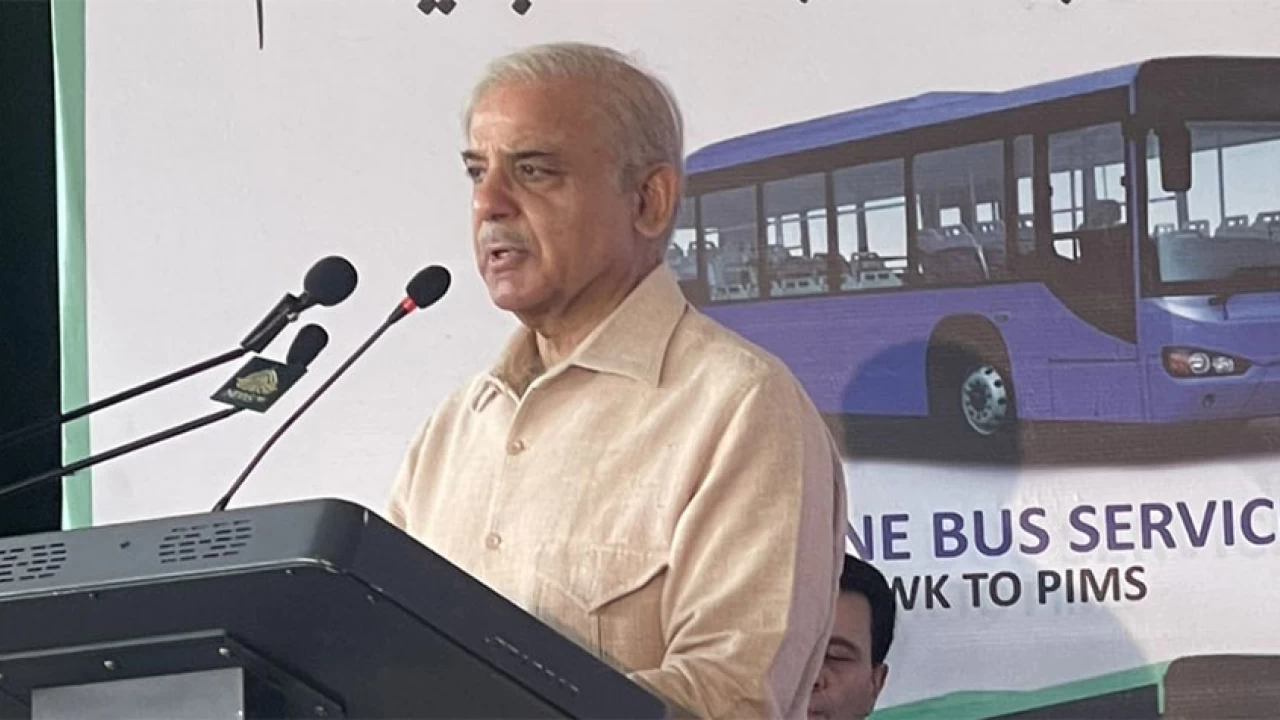 Islamabad: Prime Minister Muhammad Shehbaz Sharif inaugurated Blue Line and Green Line Metro Bus Service routes in Islamabad on Thursday.
Addressing the inaugural ceremony, the Prime Minister said that provision of a regular, clean and punctual bus service is a major step of the incumbent government.
He said that launching of Green Line and Blue Line Metro Bus Services particularly in prevailing economic situation of the country is appreciable and important step of the government.
Shehbaz Sharif directed the concerned authorities to complete all the related facilities of the project including the passenger stations on these routes at the earliest.
The Prime Minister also laid foundation stone of the building of Metro Bus Operation Command and Control Centre.
The Green Line Metro Bus Service will run between Bhara Kahu area to PIMS Hospital Islamabad. The 15.5 kilometres long route will have eight stations.
On this occasion, the Prime Minister announced free-travel for one month in these two Metro Bus Services.
The Blue Line Metro Bus Service will run between Koral Chowk to PIMS Hospital Islamabad. The 20 kilometres long route will have 13 stations.
Interior Minister Rana Sanaullah also addressed the ceremony while Chairman Capital Development Authority Amir Ali Ahmad briefed the participants about salient features of the projects.
Pakistan gets four mobile laboratories for COVID-19 diagnosis
US donates four mobile laboratories to strengthen Pakistan's COVID-19 testing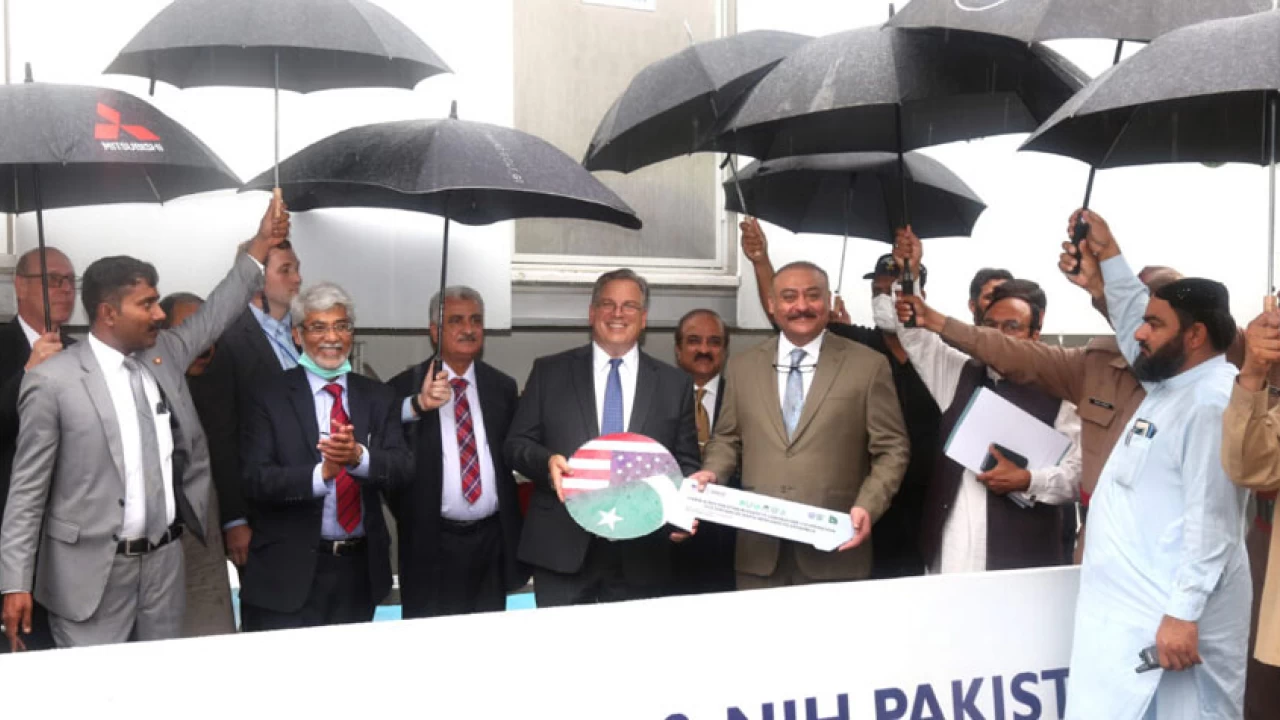 Islamabad: The United States government has donated four mobile laboratories to the National Institute of Health (NIH) to diagnose COVID-19 and other communicable diseases, especially in remote locations with limited access to testing.
The mobile laboratories, provided through the United States Agency for International Development (USAID) were formally received by Federal Minister for Health Abdul Qadir Patel.
The ceremony was held at the NIH and attended by US Ambassador to Pakistan Donald Blome, and officials from the Ministry of Health and the NIH.
It was told that the modern facilities would improve the accuracy of diagnoses, reduce the testing turnaround time, and better protect healthcare workers. It was further mentioned that USAID funded a global health chain supply programme while implementing parameters of Chemonics International Inc.
Ambassador Blome commended Pakistan's effective response to the COVID-19 pandemic and highlighted its successful vaccination campaigns to quickly inoculate its citizens.
He commented on the success of the Pakistan-US collaboration to strengthen healthcare systems as part of the 75 years of bilateral relations. Today's donation supported this partnership by providing Pakistan with new tools to respond quickly to future threats, he said.
"These mobile laboratories will strengthen the diagnostic capacity of the provincial health departments," the ambassador said. "They will enable the government to respond quickly and effectively in hard-to-reach remote areas during emergencies, or an outbreak and epidemic."
The minister expressed gratitude for the US government's support to improve health services in Pakistan as a reflection of the strong relations between the two countries.
Since the beginning of the COVID-19 pandemic in early 2020, USAID has worked to save lives and contain the deadly disease in more than 120 countries, including Pakistan. Its ongoing assistance provides emergency relief, strengthens health systems, supports vaccine readiness and distribution, improves public health education, and protects healthcare workers and facilities.
According to the details, the United States has provided nearly 61.6 million doses of COVID-19 vaccines to Pakistan, one million COVID-19 rapid diagnostic test kits, and critical health supplies and training to health workers.
These efforts are part of the nearly $70 million in direct support and $9.2 million of in-kind support that the U.S. government has donated to assist the Pakistani people.
SOURCE: APP
Nadal overcomes injury to face Kyrgios in Wimbledon semi-final
Nadal, a 22-time Grand Slam champion, will play maverick Australian Nick Kyrgios for a place in Sunday's final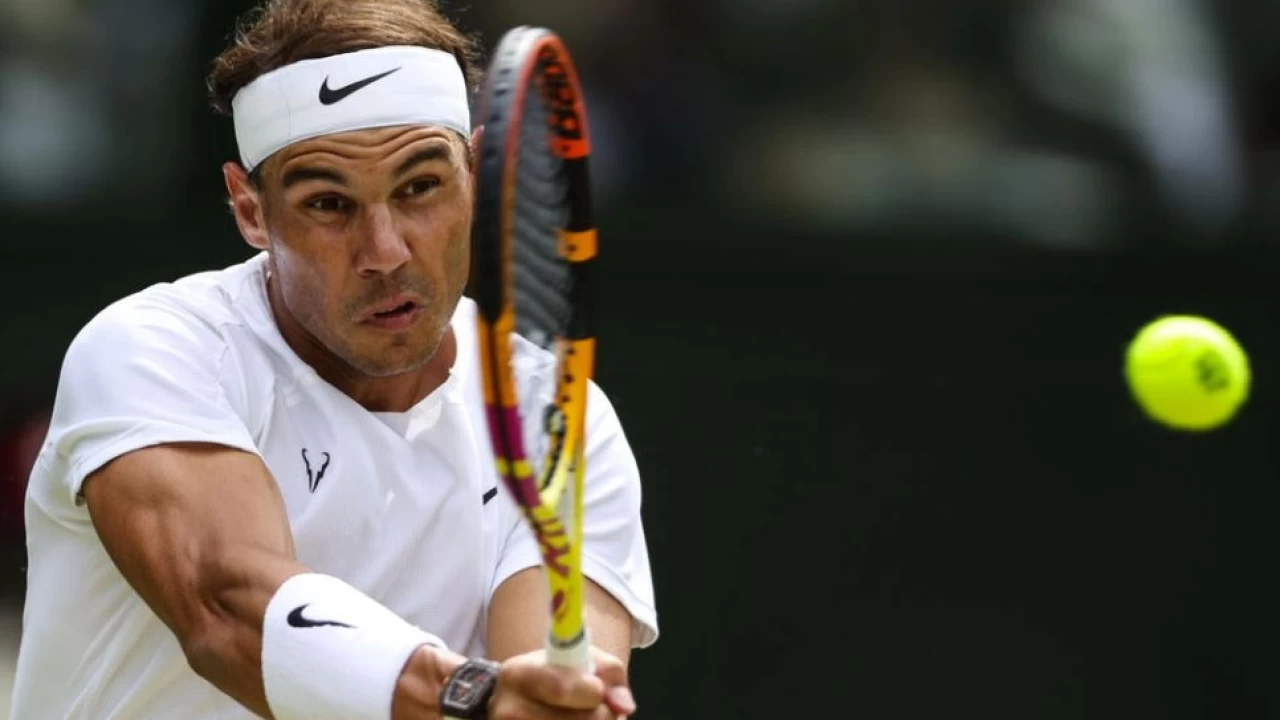 Rafael Nadal overcame an injury to beat Taylor Fritz and reach the Wimbledon semi-finals for an eighth time on Wednesday, keeping alive his dream of a calendar Grand Slam.
The second seed lost the first set and had to take a medical time-out in the second but raised his game to win 3-6, 7-5, 3-6, 7-5, 7-6 (10/4) in a match lasting four hours and 21 minutes.
Nadal, a 22-time Grand Slam champion, will play maverick Australian Nick Kyrgios for a place in Sunday's final.
He admitted he was suffering from an abdominal problem.
"For a lot of moments I was thinking I would not be able to finish the match but the crowd, the energy, thanks for that," said the Spaniard.
"I honestly enjoy a lot playing these kind of matches in front of you guys. I can't thank you enough for the support."
A pumped-up Nadal raced out of the blocks to take a 3-1 lead but then lost five straight games to the 11th seed to lose the first set.
The players swapped breaks in the second set but Nadal was not moving freely and when leading 4-3 he sat down on his chair, shaking his head at his team.
The trainer came on before Nadal left the court for a medical time-out to treat what appeared his injury.
When he returned, Fritz served out to love, with Nadal's movement still looking hampered.
But the Spaniard twice held serve comfortably to lead 6-5 and a backhand volley into the open court sealed the second set, to roars from the crowd.
Nadal, 36, was now moving more freely but the pendulum swung again early in the third set when the two-time Wimbledon winner double-faulted to hand his American opponent a break.
The trainer returned, this time to attend to strapping on his Fritz's left thigh and the American resumed playing, breaking again to take the third set.
There were five breaks in a topsy-turvy fourth set as both players struggled for consistency on their serve but Nadal came out on top to level the match.
The first six games of the deciding set went with serve before Nadal produced a backhand dropshot winner to break after a hard-fought seventh game.
Fritz broke back straight away when Nadal netted with a backhand.
The set went to a tie-break and Nadal seized control, racing into a 9-3 lead and completing the win on his second match point.
Nadal, who has already won the Australian Open and the French Open this year, is halfway to the first calendar Grand Slam by a man since Rod Laver in 1969.
He is also bidding to win his 23rd Grand Slam title and equal Serena Williams in second place on the all-time list for most Grand Slam singles titles. Margaret Court is the leader on 24 titles.
SOURCE: AFP