Gwadar's fishermen to get 2,000 marine engines, 200 acres land for colony: PM Shehbaz Sharif 
"It was the responsibility of the government to address the challenges faced by the locals of Balochistan."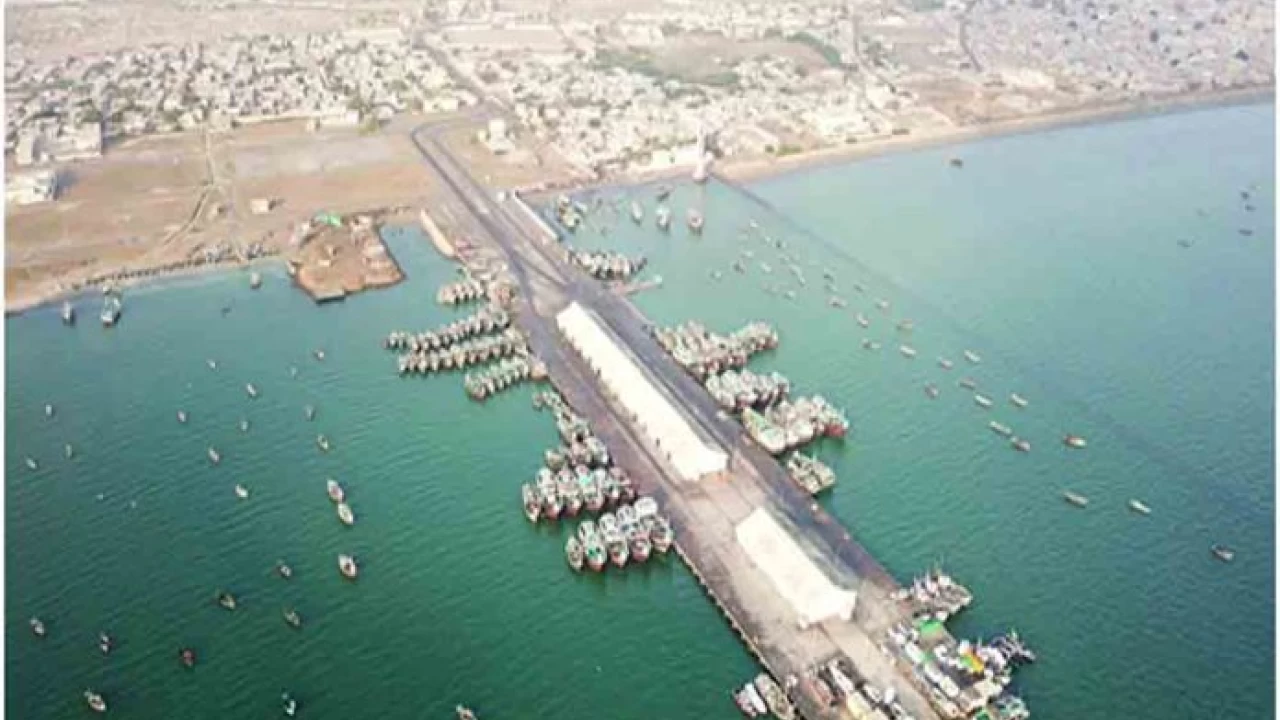 Gwadar: Prime Minister Shehbaz Sharif on Friday announced the provision of 200 acres of land for the establishment of a residential colony for the fishermen of Gwadar besides the distribution of 2,000 motorboat engines to help them earn a livelihood.
The prime minister stated this in an interaction with local fishermen at Gwadar Business Centre during his day-long visit to the port city.
The measures were announced in view of the problems faced by the fishermen of Gwadar in the shape of displacement and difficulty in access to the sea that was affecting the fishery sector.
The prime minister said his second visit during a month aimed at holding direct interaction with the fishermen and get their feedback on issues concerning them.
To ensure merit-based distribution of marine engines among fishermen, he directed the Planning Ministry to define a criterion with a set of parametres at the earliest.
The process of transparent bidding, he said, would be carried out within three months in line with the PEPRA Rules.
PM Sharif assured the fishermen to address their problems on priority and said the development of the province was "useless" without resolution of the problems of the locals.
He said it was the responsibility of the government to address the challenges faced by the locals of Balochistan.
He said the federal government would take the provincial government on board for consultations on development projects.
On supply of clean drinking water, he said the Gwadar Development Authority had given assurance to complete the laying of new pipes by September.
Regarding electricity, the prime minister said 29-kilometre-long transmission lines for supply of 100 mega watts from Iran was delayed by the previous government, whereas the Iranian side had completed the project at its end.
He said the government would bring this matter to the cabinet for approval to ensure availability of power for Balochistan.
He said it would develop a base-load of electricity and would be later supplemented by solar projects. An announcement would soon be made on the provision of solar panels to the people of Balochistan, he added.
He lauded the sacrifices of the local people by braving the challenges during the construction of Gwadar Port, which was a harbinger for their prosperity.
PM Sharif said the establishment of Gwadar University had been included in Public Sector Development Programme (PSDP) and said maximum funds would be provided for the education of students at par with rest of the country.
He mentioned that the federal government allocated a massive amount of Rs 100 billion in PSDP for the development of Balochistan.
Terming the four provinces as brothers, he emphasized the importance of sharing resources among them for a win-win situation for all.
The prime minister said China was a close friend of Pakistan and dismissed the impression that the Chinese projects of development in Pakistan equate with the "East India Company" during the British Raj.
He said China had always supported Pakistan at diplomatic and economic levels and urged the people of Balochistan to value the foreign investors whose contribution made was significant to the development of Pakistan.
Chief Minister Balochistan Abdul Qudoos Bazinjo linked the development of Gwadar with the prosperity of Pakistan.
He said the federal government had allocated 1652 million for the development of Balochistan projects including the supply of drinking water, and health and education facilities.
He said the provincial government gave approval to over 200 decisions aimed at the prosperity of locals.
He mentioned that unnecessary security check-posts were being removed keeping in view the trouble faced by the people, while the establishment of commercial markets in border areas was on the cards.
The prime minister also listened to the grievances pointed out by fishermen on the occasion and assured them their redressal on priority.
Earlier, he witnessed the signing of a Memorandum of Understanding on establishment of a 100-bed hospital with collaboration of GDA and Indus Hospital.
The world-class hospital will provide medical facilities to the people of Gwadar and adjoining areas.
PM Shehbaz Sharif felicitates COAS on conferment of King Abdulaziz Medal
"it was a great honour for the people and the armed forces of Pakistan"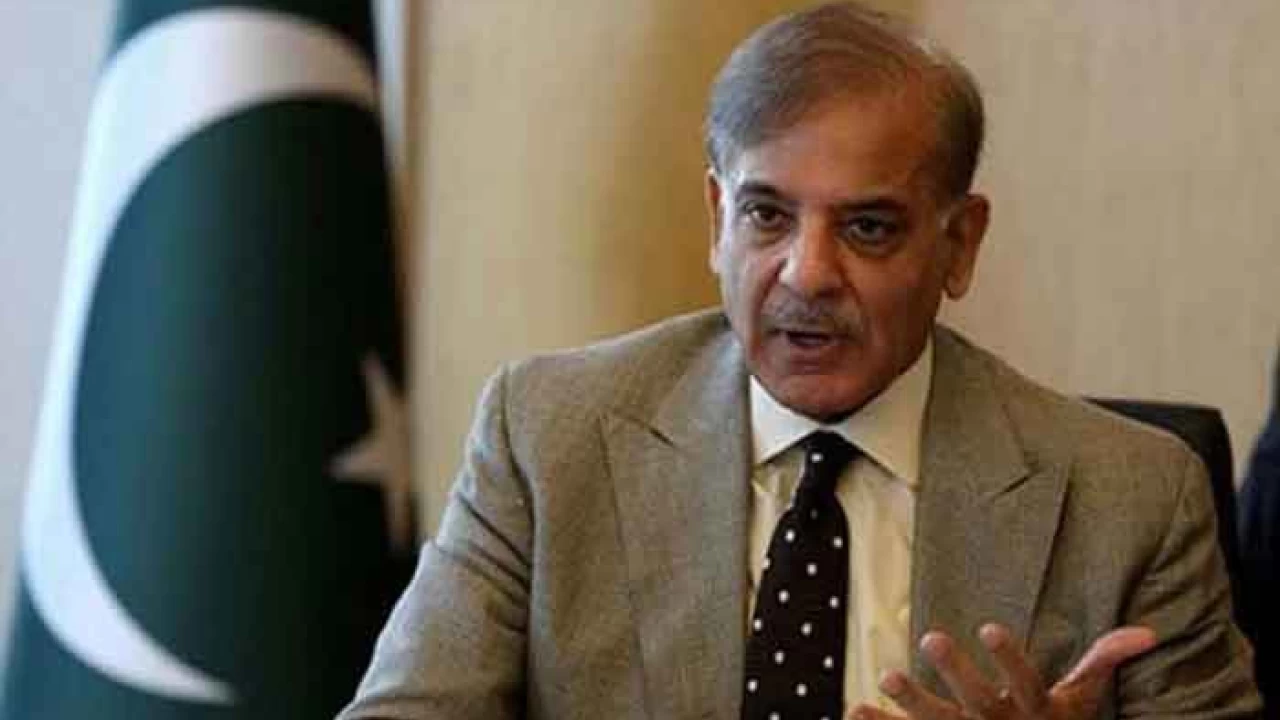 Islamabad: Prime Minister Muhammad Shehbaz Sharif on Sunday extended felicitation to Chief of Army Staff (COAS) General Qamar Javed Bajwa on conferment of 'King Abdulaziz Medal of Excellence' in recognition for his contributions to strengthening of defence ties between the brotherly countries of Pakistan and Saudi Arabia.
On his Twitter handle, the prime minister said that it was a great honour for the people and the armed forces of Pakistan.
The prime minister said that they considered KSA's security as their own and resolved to further cementing of multifaceted bilateral ties between the two countries.
We consider the security of Saudi Arabia as our own and are completely resolved to further cementing our multifaceted bilateral relationship including excellent defence cooperation. https://t.co/YqGz6Im673

— Shehbaz Sharif (@CMShehbaz) June 26, 2022
Saudi Crown Prince Mohammad bin Salman bin Abdulaziz Al Saud, Deputy Prime Minister and Defence Minister, has conferred upon Chief of Army Staff (COAS) General Qamar Javed Bajwa, the King Abdulaziz Medal of Excellence, for making significant contributions in defence cooperation between the two countries.
Inter Services Public Relations (ISPR) in a press release on Sunday said that during an official visit to Kingdom of Saudi Arabia, the COAS called on Crown Prince Mohammad bin Salman bin Abdulaziz Al Saud and Chief of General Staff (CGS) Saudi Armed Forces General Fayyadh Bin Hamed Al-Ruwaili at Jeddah.
Afghan health official warns of disease outbreak among earthquake survivors
"The people are extremely needy for food and clean water"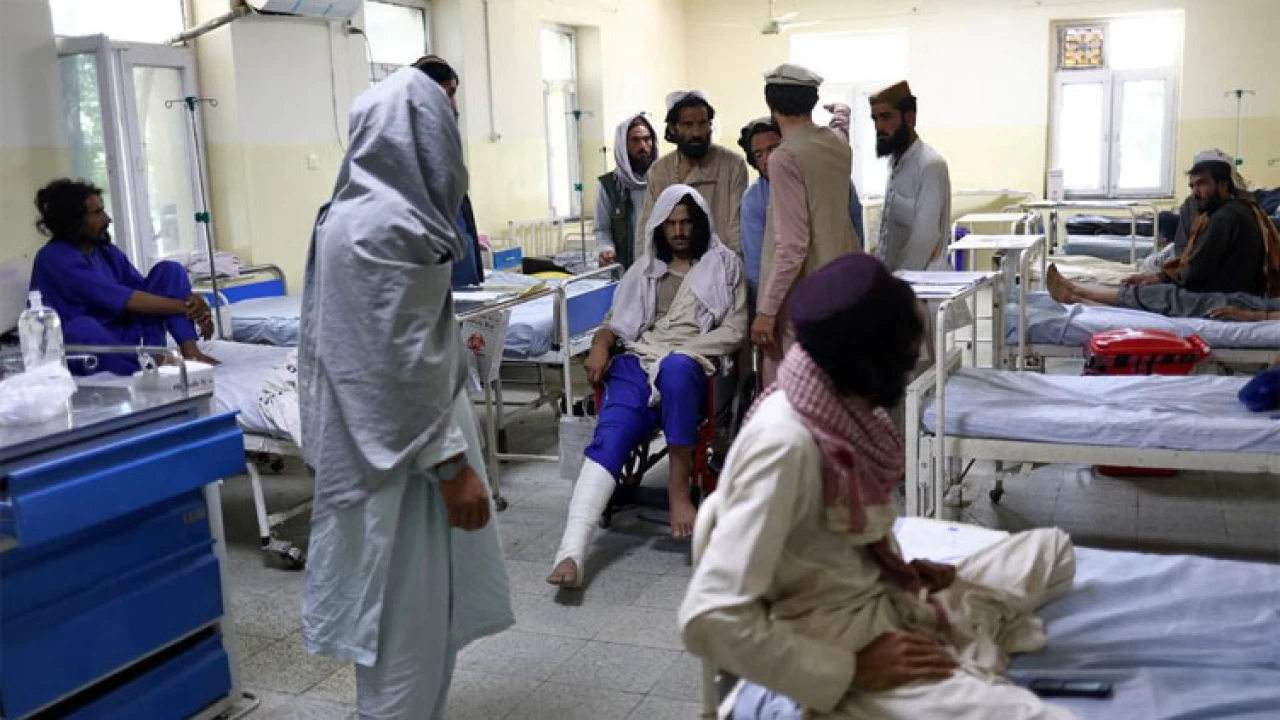 Kabul: Thousands affected by a deadly earthquake in eastern Afghanistan are in need of clean water and food and are at risk of disease, an Afghan health ministry official said on Sunday, days after a U.N. agency warned of a cholera outbreak in the region.
At least 1,000 people were killed, 2,000 injured and 10,000 homes destroyed in Wednesday s earthquake, after which the U.N. humanitarian office (OCHA) warned that cholera outbreaks in the aftermath are of particular and serious concern.
"The people are extremely needy for food and clean water," Afghanistan s health ministry spokesperson Sharafat Zaman told Reuters, adding officials had managed medicines for now but handling those who had lost their homes would be a challenge.
"We ask the international community, humanitarian organisations to help us for food and medicine, the survivor might catch diseases because they don't have proper houses and shelters for living," he said.
The disaster is a major test for Afghanistan s hardline Taliban rulers, who have been shunned by many foreign governments due to concerns about human rights since they seized control of the country last year.
Helping thousands of Afghans is also a challenge for countries that had imposed sanctions on Afghan government bodies and banks, cutting off direct assistance, leading to a humanitarian crisis even before the earthquake.
The United Nations and several other countries have rushed aid to the affected areas, with more due to arrive over the coming days.
Afghanistan s Taliban administration called for a rolling back of sanctions and lifting a freeze on billions of dollars in central bank assets stashed in Western financial institutions. read more
In Kabul, hospitals more used to treating victims of war have opened their wards to earthquake victims, but a majority of people remain in the areas destroyed by the earthquake.
"Our houses were destroyed, we have no tent... there are lots of children with us. We have nothing. Our food and clothes...everything is under rubble," Hazrat Ali, 18, told a Reuters team in Wor Kali, a village of the hardest-hit Barmal district.
"I have lost my brothers, my heart is broken. Now we are just two. I loved them a lot," he said.
SOURCE: Reuters
Rigging, incidents of violence disrupts Sindh LG polls
Video of public rigging in Sindh local body elections went viral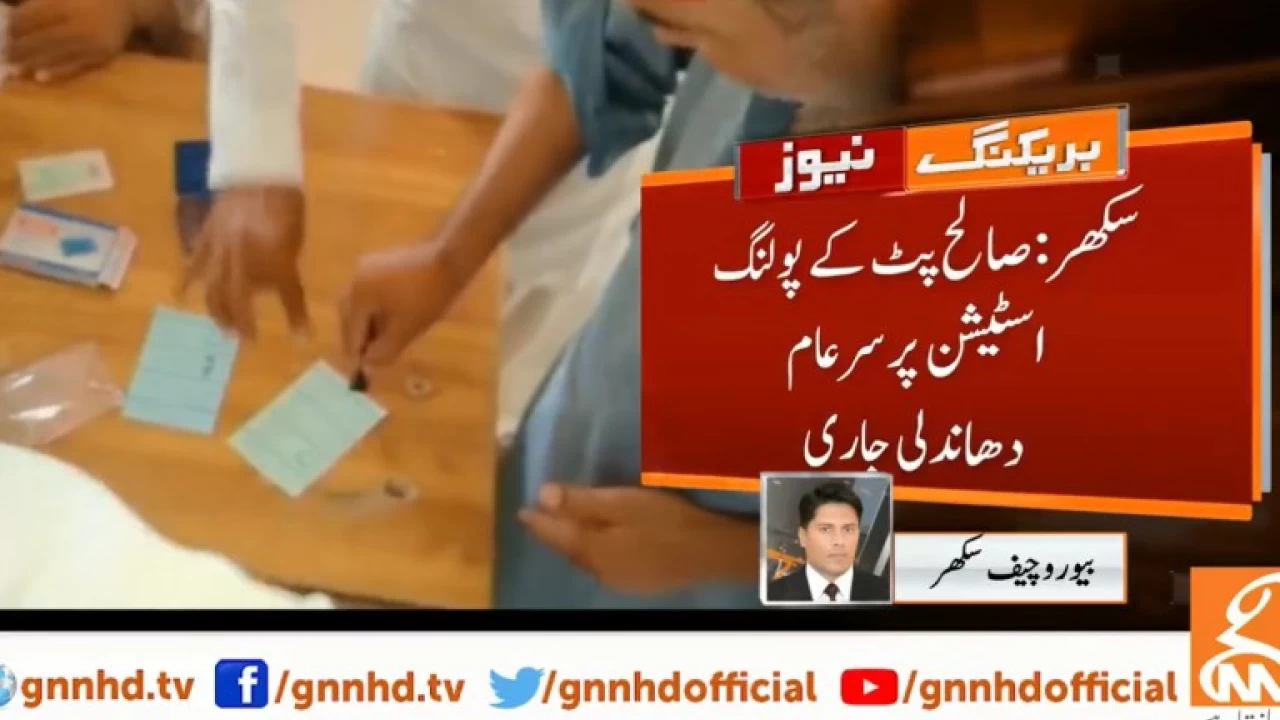 Sukkar: Incidents of rigging and violence are being reported during the Polling for the first phase of Local Government elections in fourteen districts of Sindh.
Polling for the first phase of local government elections in Sindh is underway which started at 8am and will continue till 5pm without any break in 14 districts of the province including Sukkur, Shaheed Benazirabad, Larkana, Mirpur Khas, Umarkot, Tharparkar, Sanghar, Naushehro Feroze, Kanbar-ShahdadKot, Shikarpur, Jacobabad, Kahmor, Ghoki and Khairpur.
However, as soon as the balloting started, reports of rigging as well as violence poured in.
A video of rigging during polls goes viral on socila media showing that more than one voter are stamping on their votes publically on the Returning Officer's table.
سکھر: صالح پٹ میں پولنگ اسٹیشن پر کھلے عام دھاندلی جاری @MediaCellPPP @AliHZaidiPTI @PTIofficial #GNN pic.twitter.com/lZIWwdjiZk

— GNN (@gnnhdofficial) June 26, 2022
On the other hand, violence in Sukkur, Kandhkot, Nawabshah, Ghotki and Mirpur Mathelo left dozens of people injured. At least one polling station in Kandhkot was attacked by dacoits.
Polling in Municipal Committee Ward 13 was suspended after a conflict resulted in the death of one person in Tando Adam.
The polling station was immediately shut down after the incident.
In Kandhkot, at least 20 people were reportedly injured as a fight broke out between the workers of rival political parties in ward 10 during the local bodies polls in Kandhkot on Sunday.
A large contingent of police and rangers rushed to the scene to restore the law and order.
A scuffle between PPP and JUI candidates also broke out in Sukkur that left two people injured including JUI general councilor candidate Ghulam Mustafa.
The incident was reported in Fareed Mehr polling station in Pano Aqil.
JUI candidate has alleged that the attack was 'unprovoked'.