Woman survives 'Death Zone' but refuses to pay Sherpa's fee
Two additional climbers joined in the rescue efforts and ultimately paid the rescue fee on Liu's behalf.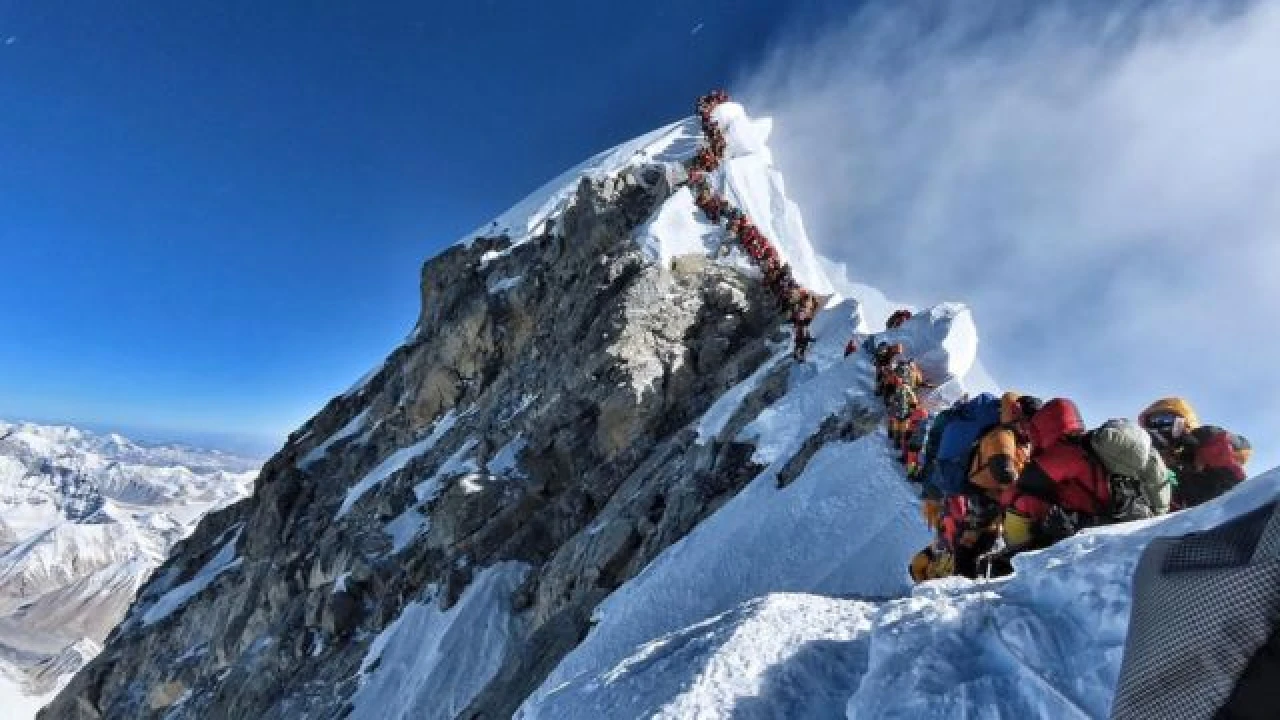 A woman's near-death experience in the treacherous "death zone" of Mount Everest has ignited a wave of anger on Chinese social media after she refused to pay the rescue fee to the Sherpa who saved her life.
The Chinese climber, identified by her surname Liu, was discovered unconscious at an altitude of 8,500 meters and was rescued by a Sherpa who had been assisting another climber's ascent to the summit.
Liu, a 50-year-old woman from Hunan province, collapsed near the peak when Fan Jiangtao, another climber, encountered her during his own summit attempt.
Fan made the selfless decision to abandon his ascent and assist in saving Liu's life.
He managed to move her around 200 meters down the mountain, but further descent was impossible.
Xie Ruxiang, another climber, arrived at the scene and also volunteered to aid in the rescue, abandoning his own goal of reaching the summit.
The Sherpa accompanying Xie was offered a reward of $10,000 for his assistance.
He carried Liu on his back while the other climbers alternated in elevating her legs to aid blood circulation.
Liu received several days of treatment at the base camp and eventually recovered.
However, when the Sherpa requested the agreed-upon rescue fee, Liu refused to pay the full amount.