UK unveils world's first hijabi statue 
This art piece named 'Strength of Hijab' is made to appreciate women who wear hijab.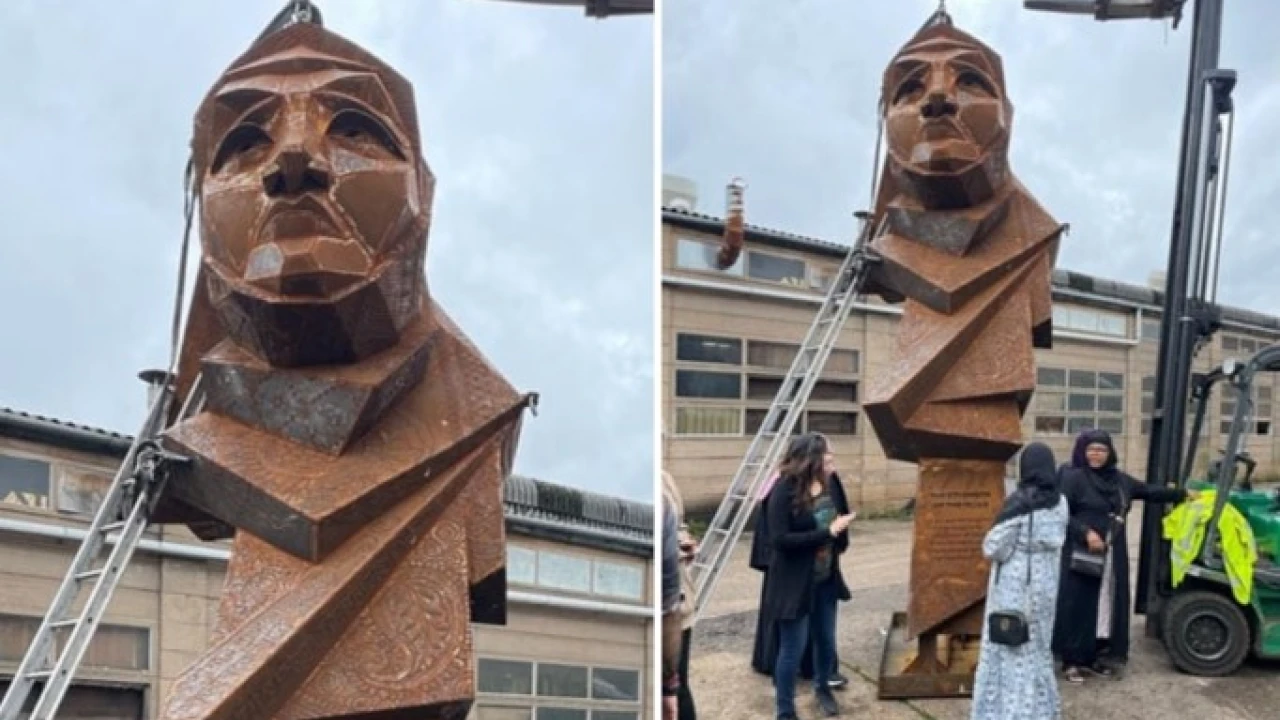 Birmingham: The United Kingdom has unveiled the world's first hijabi statue, paying tribute to women who proudly wear the hijab as a symbol of their faith and identity.
The statue, a significant testament to inclusivity and diversity, is set to be installed in Smithwick, located in the West Midlands area of Birmingham, the UK's second-largest city.
Its formal unveiling is scheduled for next month, marking a historic moment in the world of art and cultural recognition.
Crafted from steel and designed by artist Luke Perry, this impressive sculpture stands at an imposing 5 meters in height and weighs a substantial one ton.
Etched into the statue is a powerful message: "It is a woman's right to be loved and respected in whatever she chooses to wear."
Sculptor Luke Perry, who was deeply involved in the creation of the statue, emphasized the importance of "The Power of Hijab" as a representation of Muslim women who wear the hijab in accordance with their Islamic beliefs.
Perry acknowledged that this segment of the community has been underrepresented in various aspects, and this sculpture serves as a meaningful step towards rectifying that imbalance.
Crucially, Perry collaborated closely with Muslim women during the statue's creation, ensuring an authentic and respectful representation of their culture and faith.
While he anticipates that the statue may spark controversy, he believes it is essential to provide a voice and representation to the diverse population residing in the UK.
This initiative echoes Perry's earlier work when he designed a sculpture celebrating Black British History.
Unveiled in May of the current year, this sculpture is situated in the Vinson Green area, highlighting the artist's commitment to recognizing the rich tapestry of cultures and identities within the UK.