Omicron variant is wake-up call on vaccine inequality: South African president
Cyril Ramaphosa added that the world should expect more variants until everyone is vaccinated.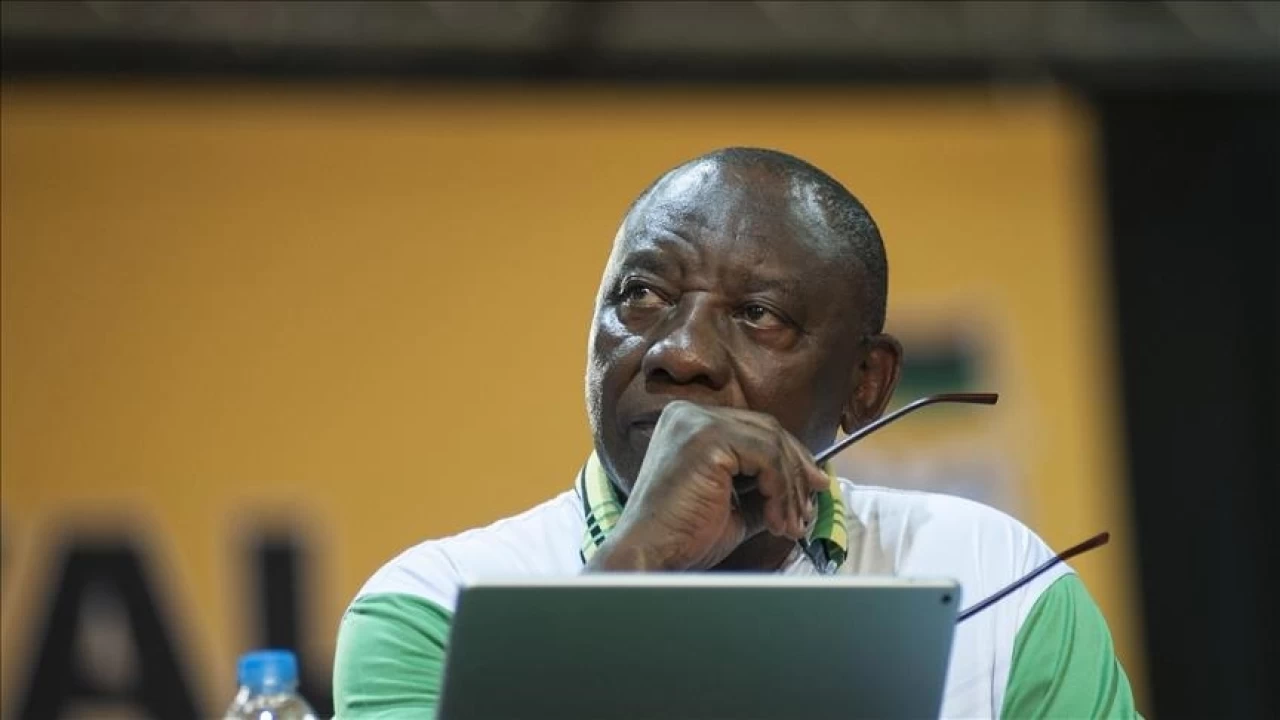 Cape Town: South Africa's president Matamela Cyril Ramaphosa Sunday said that the emergence of the Omicron COVID-19 variant shows that vaccine inequality must be corrected.
While addressing to nation, Cyril Ramaphosa said, "The emergence of the Omicron variant should be a wake-up call to the world that vaccine inequality cannot be allowed to continue".
"We have said that vaccine inequality not only costs lives and livelihoods in those countries that are denied access but that it also threatens global efforts to overcome the pandemic," Ramaphosa said.
Cyril Ramaphosa added that the world should expect more variants until everyone is vaccinated.
On the move by several countries to restrict travel to and from southern Africa, Ramaphosa said that "instead of prohibiting travel, the rich countries of the world need to support the efforts of developing economies to access and to manufacture enough vaccine doses for their people without delay".
The premier further added that prohibition on travel will do only damage to the economies of the affected countries and undermine their ability to respond to, and recover from, the pandemic.
The president said the restrictions "are unjustified and unfairly discriminate against our country and our southern African sister countries," adding "the prohibition of travel is not informed by science, nor will it be effective in preventing the spread of this variant."
He also called on the countries that banned travel to African nations to "urgently reverse their decisions before any further damage is done to our economies".
The new variant was identified days ago by researchers in South Africa, and much is still not known about it, including whether it is more contagious, more likely to cause serious illness or more able to evade the protection of vaccines.
The same variant was also detected in neighboring Botswana as well as Hong Kong and was first spotted on November 12-22 before being announced Thursday.
The World Health Organization (WHO) declared the strain a "variant of concern," naming it Omicron.
In a bid to curb the spread of new variant, several countries around the world banned flights from over half a dozen southern African nations including South Africa, Namibia, Botswana, Zimbabwe, Mozambique, Lesotho and Eswatini.
Novak arrives in UAE after being deported from Australia
Djokovic spent Saturday night in an immigration detention hotel in Melbourne, but was allowed to leave on Sunday to meet with his legal team.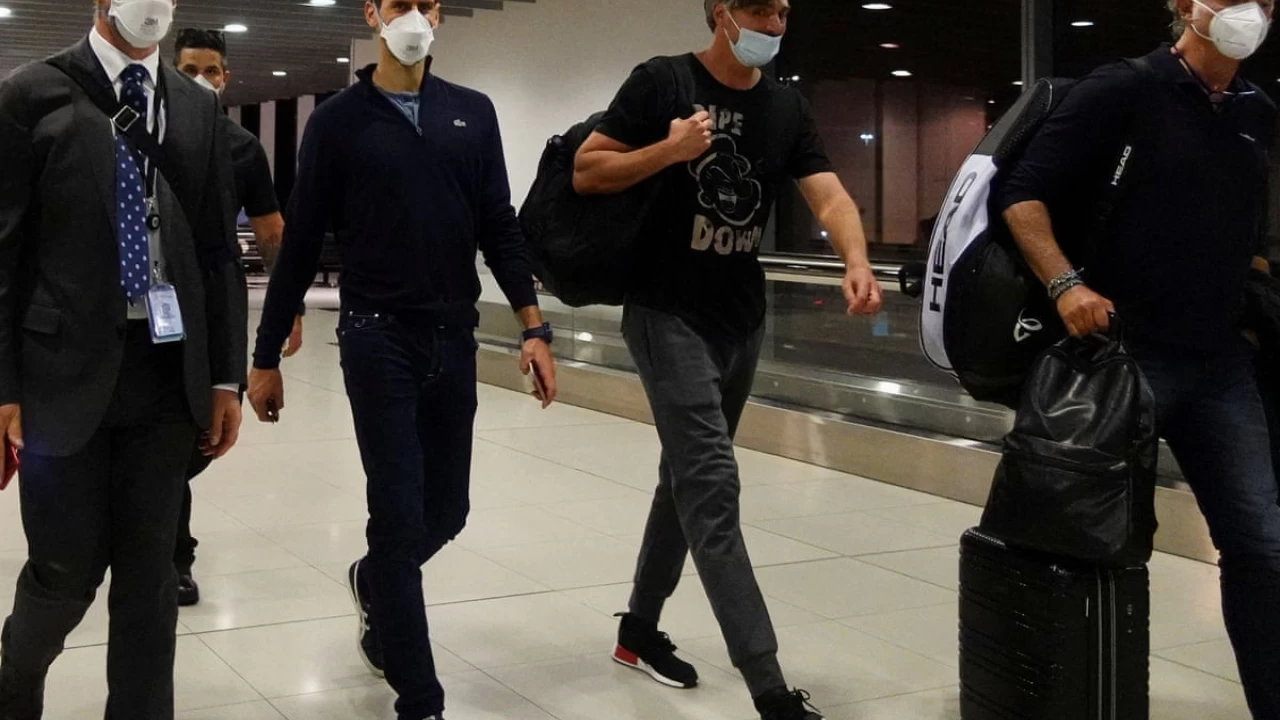 Dubai: Novak Djokovic arrived in Dubai early Monday after his deportation from Australia over its required COVID-19 vaccination ended the No. 1-ranked men's tennis player's hopes of defending his Australian Open title.
The Emirates plane carrying Djokovic touched down after a 13 1/2-hour flight from Melbourne, where he had argued in court he should be allowed to stay in the country and compete in the tournament under a medical exemption due to a coronavirus infection last month.
At Dubai International Airport, arriving passengers wearing mandatory face masks collected their bags and walked out of the cavernous terminal.
It wasn't immediately clear where Djokovic planned to travel next as the Dubai Duty Free tennis tournament, which Djokovic won in 2020, doesn't start until Feb. 14.
Dubai, the commercial capital of the United Arab Emirates (UAE), doesn't require travelers to be vaccinated, though they must show a negative PCR test to board a flight.
Djokovic's visa was initially canceled on January 6 by a border official who decided he didn't qualify for a medical exemption from Australia's rules for unvaccinated visitors. He was exempted from the tournament's vaccine rules because he had been infected with the virus within the previous six months.
He won an appeal to stay for the tournament, but Australia's immigration minister later revoked his visa. Three Federal Court judges decided unanimously Sunday to affirm the immigration minister's right to cancel Djokovic's visa.
Following the deportation orders, the tennis star will not compete in the Australian Open which is due to start on Monday.
Vaccination amid the pandemic was a requirement for anyone at the Australian Open, whether players, their coaches or anyone at the tournament site. More than 95 percent of all Top 100 men and women in their tours' respective rankings are vaccinated. At least two men — American Tennys Sandgren and Frenchman Pierre-Hugues Herbert — skipped the first major tournament of the year due to the vaccine requirement.
Djokovic's attempt to get the medical exemption for not being vaccinated sparked anger in Australia, where strict lockdowns in cities and curbs on international travel have been employed to try to control the spread of the coronavirus since the pandemic began.
In the meantime, people in Serbia say the decision is unfair to tennis star Novak Djokovic.
Govt to control Inflation before 2023: FM Qureshi
Global economy has also been in crisis for the past two years due to coronavirus, says minister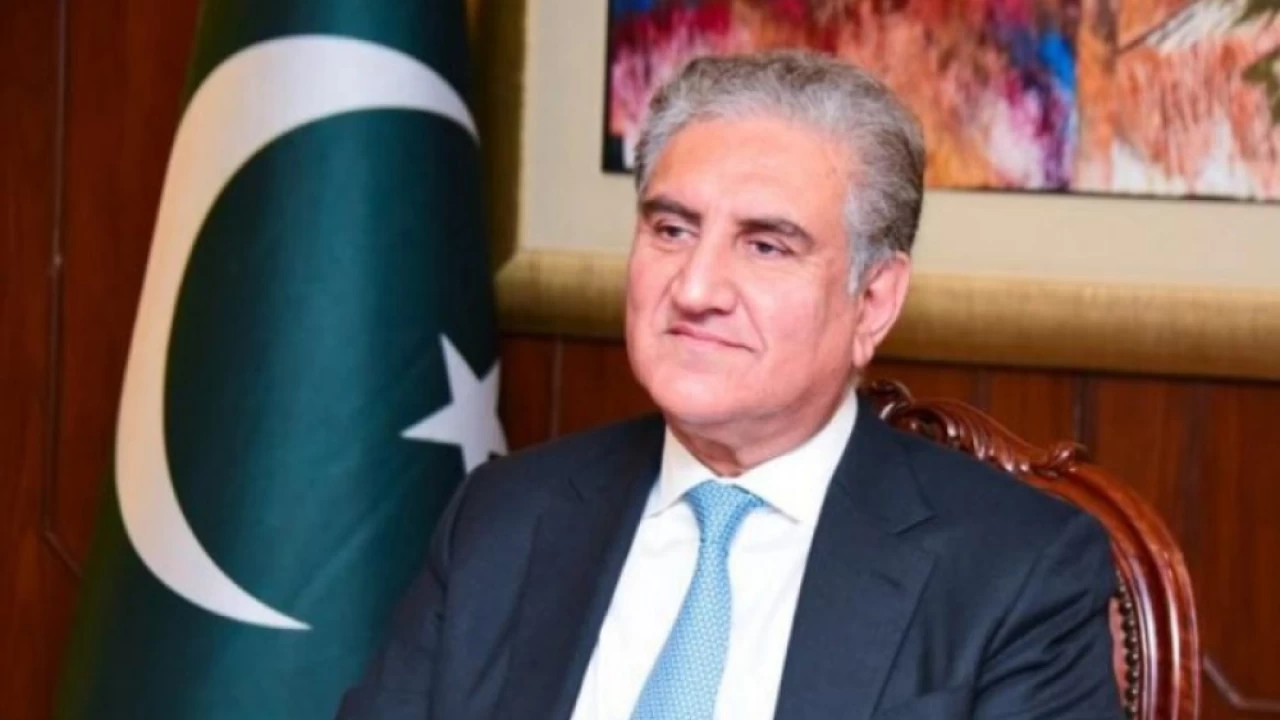 Multan: Foreign Minister (FM) Shah Mahmood Qureshi on Sunday said that inflation was a temporary phenomenon and Pakistan Tehreek-e-Insaf (PTI) government would control it before 2023.
He expressed these views while addressing a function at Government Primary School Awanpura Middle School Upgradation and talking to people during his visit to different Union Councils of his constituency NA-156.
He said that the government is not indifferent to people and well aware their hardships. He observed that government was striving hard to address public problems, saying that the global economy has also been in crisis for the past two years due to coronavirus. He however maintained that difficulties were temporary.
"We love dear homeland and would continue to live in the country. We know how to be loyal to the country. We have no flats, no accounts abroad and no one has a plan to go abroad. We are among the people and will remain with them," FM Qureshi maintained.
The foreign minister hoped that problems of masses would end soon. "We are fighting crises with determination. No matter how much the Opposition marches, there will be no in house change or end to the government. The opposition will face defeat. The democratic government of PTI will complete its term", remarked FM Qureshi.
He expressed satisfaction and hinted that PTI government's intentions were positive. "The present government has a credit for not having any corruption scandal".
Expressing the challenges, Qureshi observed that the problems were much more, compared to available resources which could not be resolved overnight. "We understand the problems and concerns of the people and trying to resolve the issues", he added.
President apologizes to an aged taxpayer over administrative injustice of FBR
Arif Alvi directs FBR chairman to take punitive action against entire chain of decision-makers involved in case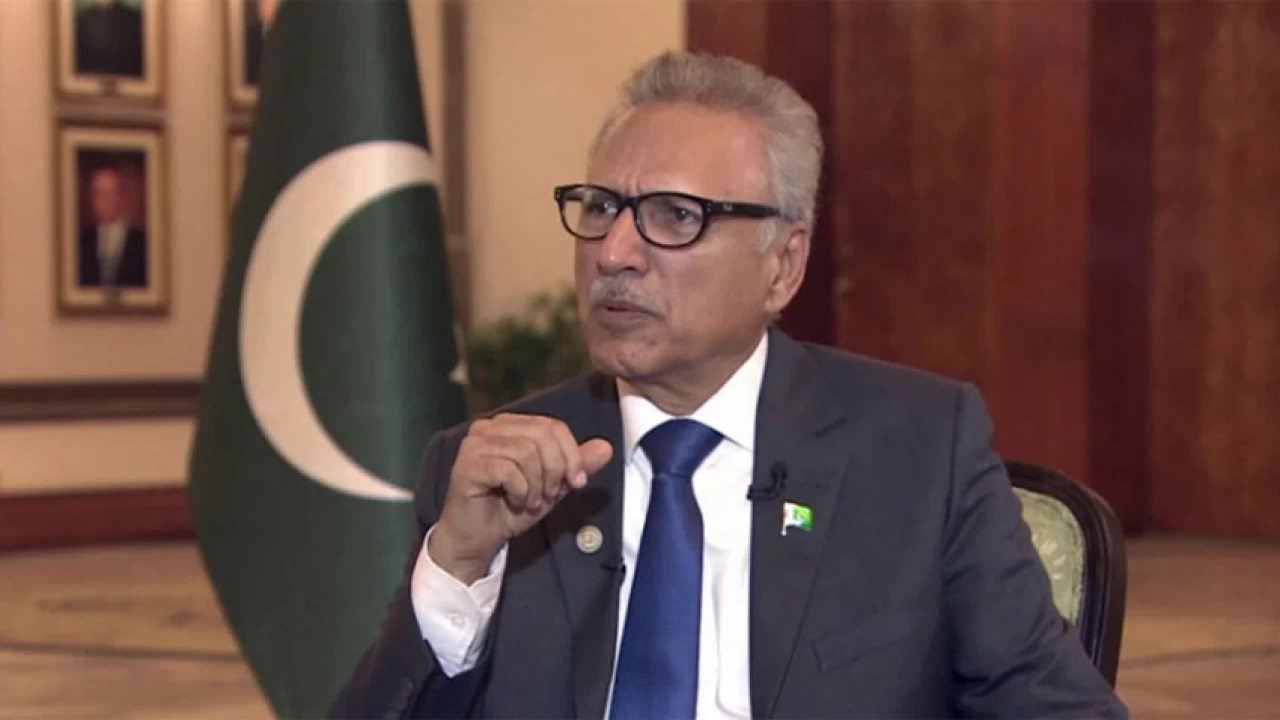 Islamabad: President Dr Arif Alvi has apologized to an aged taxpayer over administrative injustice by the Federal Board of Revenue.
In a press release issued on Sunday, the president expressed dismay over the treatment of an 82 years old tax payer by the FBR and directed FBR chairman to take punitive action against the entire chain of decision-makers involved in the case.
He directed the Chairman of FBR to look into the entire system of irresponsibility and corruption and take punitive action against the entire chain of decision makers involved in the case.
Dr Arif Alvi took exception to the decision of FBR against a senior citizen that refused him to refund a paltry sum of 2,333 rupees on frivolous grounds and dragged him into unnecessary litigation spanning over a year. Apologizing to the senior citizen Abdul Hamid Khan, the President said that our heads should hang in shame for the inconvenience caused by FBR to the senior citizen.
Apologizing to the senior citizen Abdul Hamid Khan, the president said that their heads should hang in shame for the inconvenience caused by the FBR to a senior citizen.
The president took exception to the decision of FBR against the senior citizen in which the bureau had refused to refund a paltry sum of Rs2,333 on frivolous grounds and dragged him into unnecessary litigation spanning over a year.
"Punitive action must be taken along the entire line of decision-makers in this case and Chairman FBR should ensure that those responsible, in particular, and others, in general, go through courses to teach them priorities and courtesies, he directed.
The president while rejecting FBR's appeal in the instant complaint observed that it appeared that unlawful treatment meted out in the instant case with a view to irritate and humiliate the aging pensioner.
Abdul Hamid Khan (the complainant), a senior citizen of 82 years of age, had claimed a refund of Rs 2,333 on his income tax return for the year 2020 and submitted requisite documents of advance tax deduction of the PTCL and cell phone company bills on 19.10.2020.
The complainant e-filed refund application on 19th October, 2020 followed by representation to FBR Chairman on 24th December, 2020.
The Unit officer of FBR rejected his refund claim, on 29.01.2021, on the grounds that the applicant had failed to furnish the original certificates required for authentication.
The complainant then took up the matter with the Federal Tax Ombudsman (FTO) to seek redressal of his complaint.
The FTO investigated the matter and ordered FBR on 02.06.2021 to revisit the impugned order dated 19.01.2021 and pass a fresh order under section 170(4) of the ordinance, after providing the complainant the opportunity for hearing as per law.
It further ordered to identify and initiate disciplinary proceedings against the official who passed the impugned order in derogation of the law and procedures and dragged the aging taxpayer into unnecessary litigation as well as report compliance within 45 days. Consequently, FBR filed a representation with the president against the original order of FTO on 24.06.2021.