Neither Tareen nor Shehbaz, only Imran
Jahangir Khan Tareen's group's 'rebellion' has both perplexed and encouraged the opposition. They are encouraged because the grouping within the PTI that was much talked about is now out in the open. What the combined might of the PDM could not do, this group might just be able to accomplish.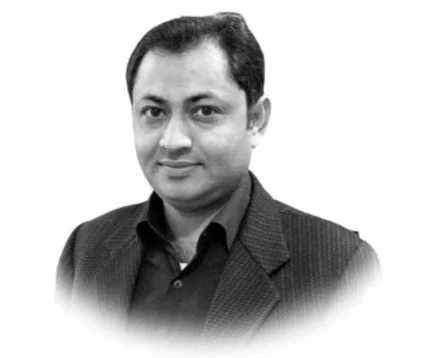 But the opposition is vexed too. If this group fails, Imran Khan may become more powerful. The failure of the JKT gang would lead to nipping in the bud of every future rebel.
Much is being speculated about, especially the alleged contacts established between the JKT group and the two main opposition parties, PML-N and PPP. Rumors say that a meeting between Shehbaz Sharif and Tareen is imminent. The chances of such a meeting are quite dim. Not only is Jahangir Tareen an astute politician but he is also a smart businessman. He takes only calculated steps. Already, the party Chairman, Imran Khan, views the formation of this group as a challenge to his authority. They are skimming the border on the red area. Any future miscalculation could see them outside the party instead of being inside it.
And if by chance such a meeting does happen, then it will potentially have more negative political consequences than positive ones. Imran Khan will have the chance to make his narrative stronger. As is usual for him, he will term this the unity of corrupts. He once again repeated in Peshawar that he will not give an NRO, a hint to the group.
The formation of the JKT group did not happen without reason. The group has three main grievances. The foremost one is that the Prime Minister is surrounded by the 'Karachi Group' of his party, who are behind the cases against Tareen. Under Asad Umar's leadership, the group has become stronger and lobbies for its own causes in the PM office. The second reason is that the group, comprised mainly of members from South Punjab, is not happy with Shah Mahmud Qureshi's behavior. The Foreign minister and Tareen have a long history of enemity. Qureshi is still unable to forget his defeat at the hands of Salman Naeem in his home constituency. He also benefitted the most from Tareen's disqualification at the hands of the Supreme Court. Today, although his influence within the government has increased, in his home region of South Punjab, his influence is waning while Tareen's is getting stronger by the day.
The third and most important grievance is about Punjab Chief Minister, Sardar Usman Buzdar. For those in the know, it is common knowledge that Imran Khan is the de facto Chief Minister of Punjab. Buzdar and Khan are one and the same. Chief Minister hopefuls have raised the rumors multiple times that Buzdar is on his way out. A section of media was also recruited to play up the impression that Buzdar did not deserve the seat given to him. Tareen group knows all of this, yet its target is clear. But silence from the establishment seems to have given the group a hint; proceed at your own cost.
Displaying uncharacteristic political wisdom, the government has decided to give the Tareen group a way out. Once Usman Buzdar addresses the complaints of the group, the forward block will hold far less threat. The situation will shift back towards normalcy although differences will remain. As for those people who were hoping for Chaudhary Nisar or Shehbaz Sharif to take advantage of the situation, I ask, why would Tareen do all the hard work only for the fruit to fall into PML-N's lap?
And now for the important question, how will the budget be passed through the assembly? Exactly in the same way as it has been since the previous two years. The Tareen group will give their vote, and PML-N will become a silent spectator. Shehbaz Sharif will pay the price for another two years for a shot in 2023. After all, the same page story hasn't changed much yet.
"Job will be done": Alleged audio of Zulfi Bukhari, Bushra Bibi gets leaked online  
An alleged audio conversation of Bushra Bibi telling Zulfi Bukhari to sell Imran Khan's watches has emerged.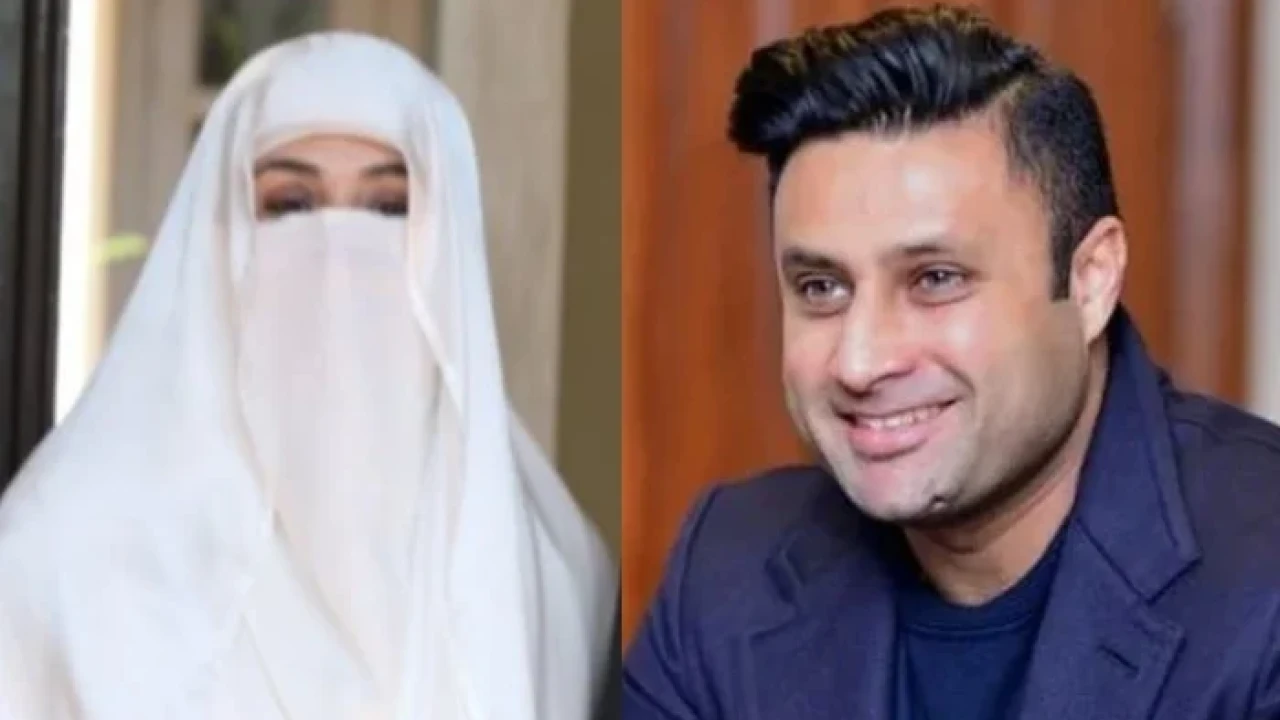 Islamabad: In yet another audio leak, an alleged telephonic conversation featuring Pakistan Tehreek-e-Insaf (PTI) leader Zulfi Bukhari and Bushra Bibi — wife of former Prime Minister Imran Khan — has emerged online, GNN reported Thursday.
The new audio leak unearthed a conversation where Imran Khan's wife asked Zulfi Bukhari to sell the expensive wristwatches owned by her husband.
Both Bushra Bibi and Zulfi Bukhari —after responding to his greeting— can be heard talking about the watches of Imran Khan, which he had received as gifts from foreign leaders.
Bushra Bibi told Zulfi Bukhari that Imran Khan wanted her to hand those watches to him, so he could sell them.
"There are some watches of Khan sahib and he asked me to send these to you (Zulfi Bukhari) so you can sell them as they are of no use to him," said Bushra Bibi in the alleged audio leak.
In response, Zulfi Bukhari nodded to the command and assured Imran Khan's wife that the 'job will be done'.
مرشد کیسے ہیں؟ بشریٰ بی بی اور زلفی بخاری کی آڈیو لیک!#GNN #News_Update #audioleak @sayedzbukhari@ImranKhanPTI pic.twitter.com/i6J50RFh3M

— GNN (@gnnhdofficial) December 8, 2022
Brittney Griner released from Russian custody in prisoner swap with Viktor Bout
Joe Biden thanked the United Arab Emirates for helping facilitate Griner's return but did not mention Saudi Arabia in his remarks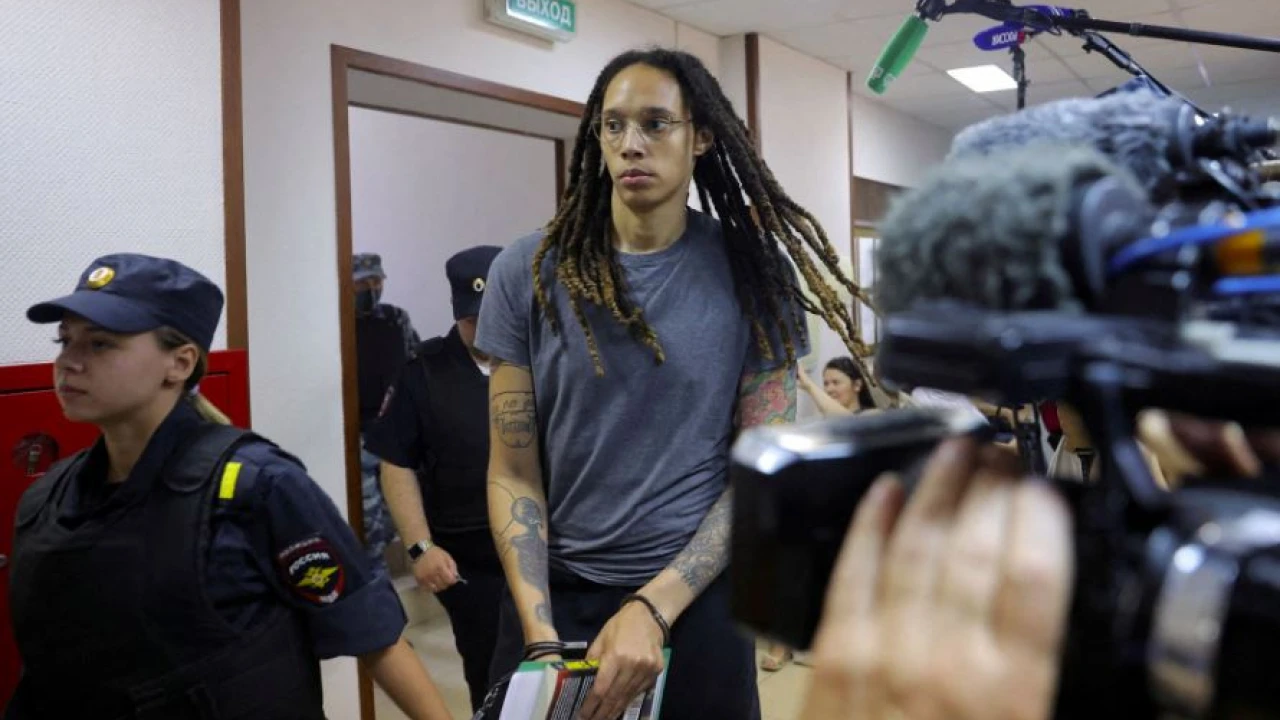 US basketball star Brittney Griner has been released in a prisoner swap with Russia and is on her way back to the United States, President Joe Biden said on Thursday, ending what he called months of "hell."
The Russian foreign ministry said it traded Griner for Russian citizen Viktor Bout, a former arms dealer. The swap took place at Abu Dhabi airport in the United Arab Emirates, Russian news agencies said.
"She's safe, she's on a plane, she's on her way home after months of being unjustly detained in Russia, held under intolerable circumstances," Biden told reporters at the White House, adding she would arrive within the next 24 hours. "This is a day we've worked toward for a long time. We never stopped pushing for her release."
Griner, 32, a star of the Women's National Basketball Association's Phoenix Mercury, was arrested on Feb. 17. Talks to secure her release were complicated by Russia's invasion of Ukraine on Feb. 24 and the subsequent deep souring of ties between Washington and Moscow.
The swap was one of the most high-profile and rare examples of cooperation between Washington and Moscow since the invasion.
The UAE president and Saudi crown prince led mediation efforts that secured Griner's release, a UAE-Saudi joint statement said.
Biden and Vice President Kamala Harris spoke by phone with Griner from the Oval Office, along with Griner's wife, Cherelle. The White House released a photo of the telephone call.
"These past few months have been hell for Brittney," and for her wife, Biden said.
A two-time Olympic gold medalist, Griner was arrested at a Moscow airport when vape cartridges containing cannabis oil, which is banned in Russia, were found in her luggage.
She was sentenced on Aug. 4 to nine years in a penal colony on charges of possessing and smuggling drugs. She had pleaded guilty, but said she had made an "honest mistake" and had not meant to break the law.
Last month she was taken to a penal colony in the Russian region of Mordovia to serve her prison sentence.
Cherelle Griner, who said she was "overwhelmed with emotions," thanked Biden and members of his administration for their work to free her wife.
"Today my family is whole," she said. "BG and I will remain committed to the work of getting every American home."
Biden said the United States would continue to work to free Paul Whelan, a former Marine.
"Sadly, for totally illegitimate reasons, Russia is treating Paul's case differently than Brittney's. And while we have not yet succeeded in securing Paul's release, we are not giving up. We will never give up," Biden said.
Whelan's brother, David, said the U.S. government alerted his family in advance, giving them time to prepare mentally for the disappointment.
"I am so glad that Brittney Griner is on her way home," he said. "The Biden Administration made the right decision to bring Ms. Griner home, and to make the deal that was possible, rather than waiting for one that wasn't going to happen."
Biden thanked the United Arab Emirates for helping facilitate Griner's return but did not mention Saudi Arabia in his remarks.
Griner's teammates and other WNBA players cheered her release.
"Thank you to every single person that kept Brittney Griner's name alive," her Phoenix Mercury teammate Brianna Turner wrote on Twitter.
Bout, 55, was one of the world's most wanted men before his arrest, and was variously dubbed "the merchant of death" and "the sanctions buster" for his ability to get around arms embargoes.
For almost two decades, Bout became the world's most notorious arms dealer, selling weaponry to rogue states, rebel groups and murderous warlords in Africa, Asia and South America. For experts on the Russian security services, Moscow's lasting interest in Bout hint strongly at Russian intelligence ties.
SOURCE: REUTERS
England win toss, elect to bat first against Pakistan
England lead the series by 1-0.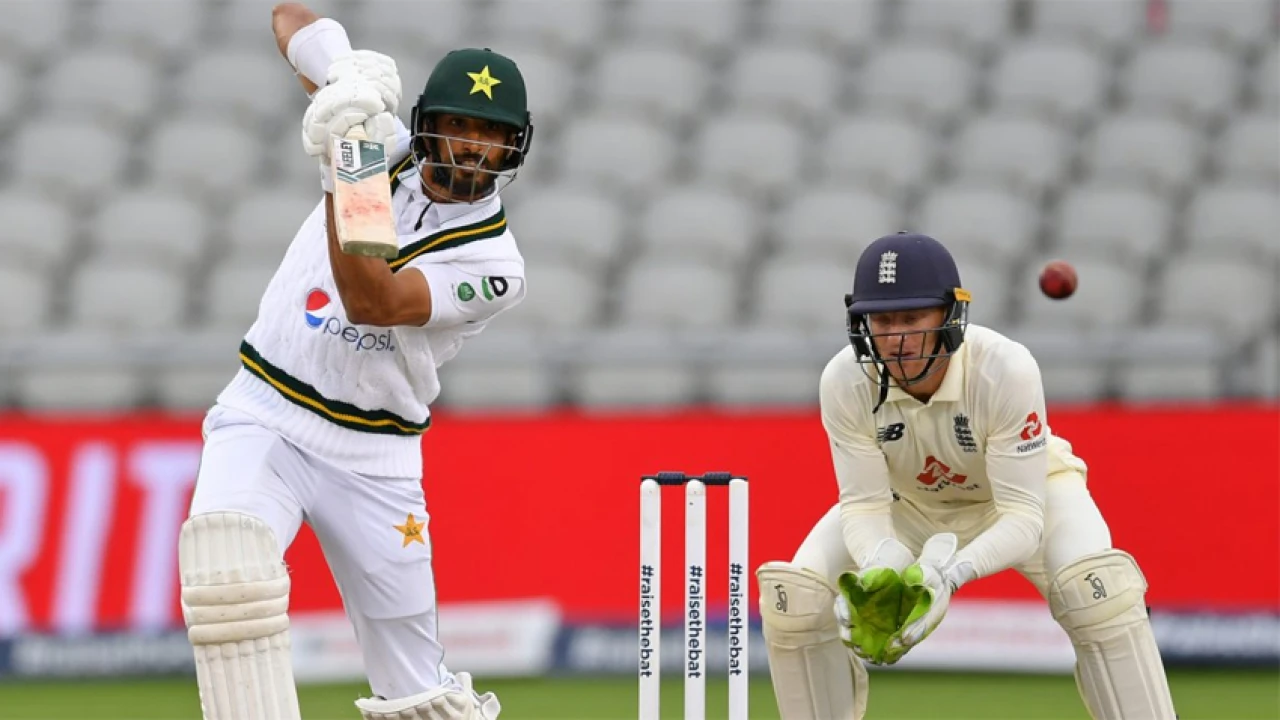 Multan: England have won the toss and decided to bat first in the second Test against Pakistan in Multan.
The second test of three-match series between Pakistan and England will start at 10:00 am Pakistan Standard Time.
England lead the series by 1-0.
Meanwhile, Pakistan and England will start practice sessions from tomorrow.
Pakistan fast bowler Haris Rauf has been ruled out of the remainder of the test series against England. The 29-year old, who made his debut in the first test, stepped on the ball while fielding on the first day in Rawalpindi, leading to a Grade-II strain in his right quad.
Haris Rauf will now travel to Lahore where he will begin his rehabilitation at the National High Performance Centre.
Naseem Shah, who was visibly struggling with a shoulder issue during the first Test, is also sitting out the match for Pakistan, along with Azhar Ali, who had to retire hurt early in the second innings following a blow to the finger, and proved unable to shore up their batting when he returned on the final day.
England, meanwhile, have none of the concerns that dogged them at the same stage of the first Test, when a sickness bug nearly forced a 24-delay to the start of the game.
Despite the pre-match concerns about smog in Multan, the morning has dawned hazy but without any significant visibility issues, and play is set to begin on time.
Pakistan Squad
Babar Azam (c), Imam-ul-Haq, Abdullah Shafique, Saud Shakeel, Mohammad Rizwan, Agha Salman, Mohammad Nawaz, Faheem Ashraf, Zahid Mahmood, Abrar Ahmed, Mohammad Ali.
England Squad
Ben Stokes (c), Zak Crawley, Ben Duckett, Ollie Pope, Joe Root, Harry Brook, Will Jacks, Ollie Robinson, Jack Leach, Mark Wood, James Anderson.