Neither Tareen nor Shehbaz, only Imran
Jahangir Khan Tareen's group's 'rebellion' has both perplexed and encouraged the opposition. They are encouraged because the grouping within the PTI that was much talked about is now out in the open. What the combined might of the PDM could not do, this group might just be able to accomplish.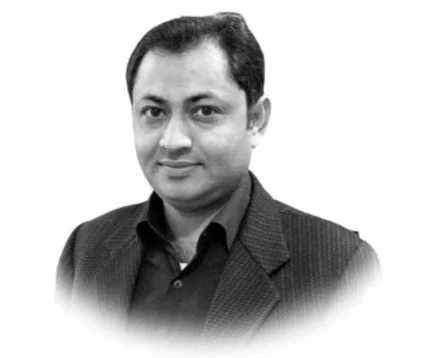 But the opposition is vexed too. If this group fails, Imran Khan may become more powerful. The failure of the JKT gang would lead to nipping in the bud of every future rebel.
Much is being speculated about, especially the alleged contacts established between the JKT group and the two main opposition parties, PML-N and PPP. Rumors say that a meeting between Shehbaz Sharif and Tareen is imminent. The chances of such a meeting are quite dim. Not only is Jahangir Tareen an astute politician but he is also a smart businessman. He takes only calculated steps. Already, the party Chairman, Imran Khan, views the formation of this group as a challenge to his authority. They are skimming the border on the red area. Any future miscalculation could see them outside the party instead of being inside it.
And if by chance such a meeting does happen, then it will potentially have more negative political consequences than positive ones. Imran Khan will have the chance to make his narrative stronger. As is usual for him, he will term this the unity of corrupts. He once again repeated in Peshawar that he will not give an NRO, a hint to the group.
The formation of the JKT group did not happen without reason. The group has three main grievances. The foremost one is that the Prime Minister is surrounded by the 'Karachi Group' of his party, who are behind the cases against Tareen. Under Asad Umar's leadership, the group has become stronger and lobbies for its own causes in the PM office. The second reason is that the group, comprised mainly of members from South Punjab, is not happy with Shah Mahmud Qureshi's behavior. The Foreign minister and Tareen have a long history of enemity. Qureshi is still unable to forget his defeat at the hands of Salman Naeem in his home constituency. He also benefitted the most from Tareen's disqualification at the hands of the Supreme Court. Today, although his influence within the government has increased, in his home region of South Punjab, his influence is waning while Tareen's is getting stronger by the day.
The third and most important grievance is about Punjab Chief Minister, Sardar Usman Buzdar. For those in the know, it is common knowledge that Imran Khan is the de facto Chief Minister of Punjab. Buzdar and Khan are one and the same. Chief Minister hopefuls have raised the rumors multiple times that Buzdar is on his way out. A section of media was also recruited to play up the impression that Buzdar did not deserve the seat given to him. Tareen group knows all of this, yet its target is clear. But silence from the establishment seems to have given the group a hint; proceed at your own cost.
Displaying uncharacteristic political wisdom, the government has decided to give the Tareen group a way out. Once Usman Buzdar addresses the complaints of the group, the forward block will hold far less threat. The situation will shift back towards normalcy although differences will remain. As for those people who were hoping for Chaudhary Nisar or Shehbaz Sharif to take advantage of the situation, I ask, why would Tareen do all the hard work only for the fruit to fall into PML-N's lap?
And now for the important question, how will the budget be passed through the assembly? Exactly in the same way as it has been since the previous two years. The Tareen group will give their vote, and PML-N will become a silent spectator. Shehbaz Sharif will pay the price for another two years for a shot in 2023. After all, the same page story hasn't changed much yet.
Gold extends decline for sixth straight session
Platinum fell 1.3% to $893.12 and palladium dipped 2.8% to $1,210.54.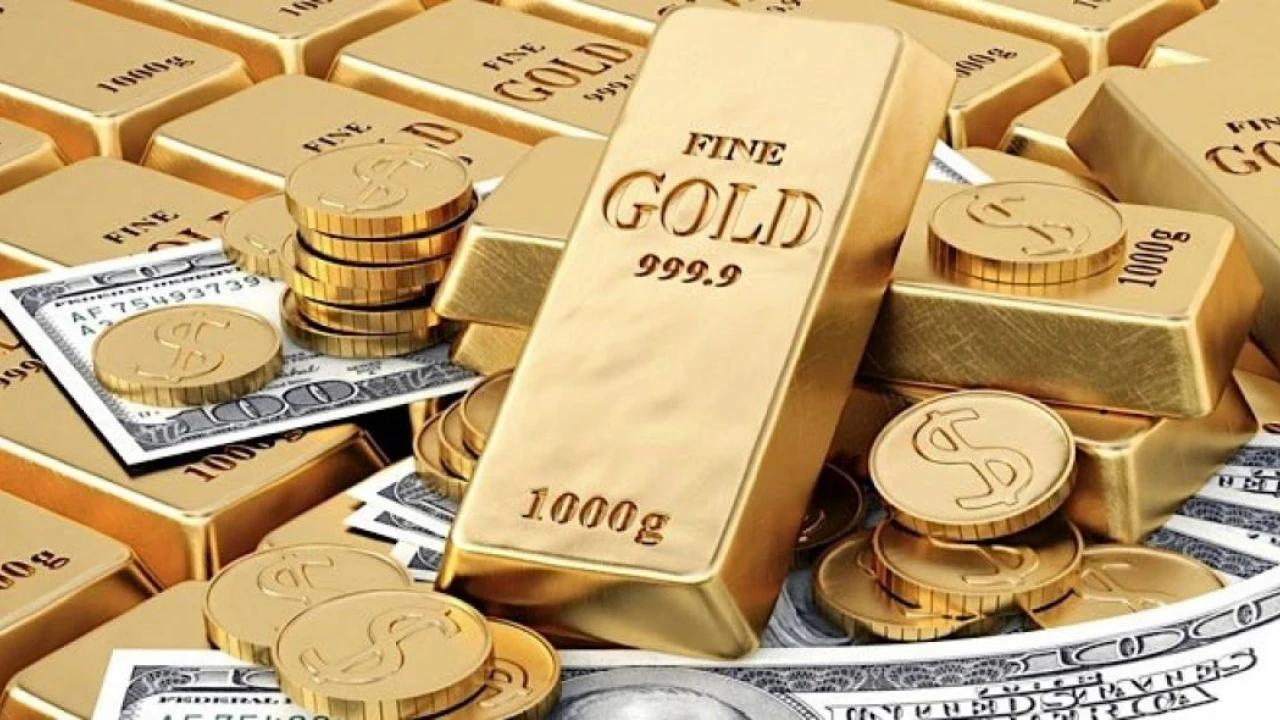 Gold extended its decline for the sixth straight session on Monday to hit a near seven-month trough, as a robust dollar and prospects of higher U.S. interest rates took the shine off bullion.
Spot gold was down 0.8% by 9:54 a.m. EDT (1354 GMT) at $1,835.40 per ounce, its lowest since March 10. U.S. gold futures slipped 0.7% to $1,853.00.
"There is a reckoning that interest rates are going to be higher for much longer, which has been the bearish element in the precious market. Gold prices could go below $1,800 in the near-term," said Jim Wyckoff, senior analyst at Kitco Metals.
"Trends in the currency markets tend to be stronger and longer lasting. The appreciation of the U.S. dollar may not end anytime soon, pressuring the gold market."
The U.S. dollar (.DXY) rose 0.4%, making bullion less attractive to other currency holders.
Traders are pricing in a 55% chance that the Federal Reserve will leave interest rates at the current range of 5.25%-5.50% this year, according to CME's FedWatch tool.
Since powering above the key $2,000-per-ounce level in early May, gold prices have fallen more than 11%, or $230, pressured by a sharp rise in benchmark U.S. Treasury yields, which makes the non-yielding gold less attractive.
The market focus now shifts to Fed Chair Jerome Powell's speech later in the day as well as on job openings data, private hiring numbers and U.S. non-farm payrolls over the course of the week.
Spot silver slid 3.4% to a more-than-six-month low of $21.40 per ounce.
"Strength in solar PV installations and rising EV penetration globally should underpin healthy growth in silver's industrial demand for 2023-25 and remain a tailwind for prices," Citi analysts wrote in a note.
Platinum fell 1.3% to $893.12 and palladium dipped 2.8% to $1,210.54.
Security personnel aiding cross-border smuggling to face court martial: Sarfraz Bugti
Bugti said that Chief of Army Staff (COAS) General Asim Munir had told military personnel that whoever is found involved in illegal cross-border trade would face the consequences.
Islamabad: Federal Caretaker Interior Minister Sarfraz Bugti announced that any security personnel found involved in cross-border smuggling would be court-martialed on Monday.
The government has intensified its crackdown on smugglers involved in transporting commodities and dollars to Afghanistan, especially in the last few months when havoc was wreaked on the already weakening economy.
The crackdown was successful since speculation decreased and the rupee significantly appreciated versus the dollar to become the world's best-performing currency. '
However, analysts are concerned about another round of devaluation because they are skeptical of the long-term consequences of administrative actions.
"If I say that security forces weren't involved in [smuggling], it won't be right as the [smuggled] items are transported via trucks, not camels," Bugti said during a press conference in Islamabad.
He said that Chief of Army Staff (COAS) General Asim Munir had told military personnel that whoever is found involved in illegal cross-border trade would face the consequences.
Pakistan's inflation rises to 31.4pc amid high power costs
Analysts said the inflation reading was in line with market expectations.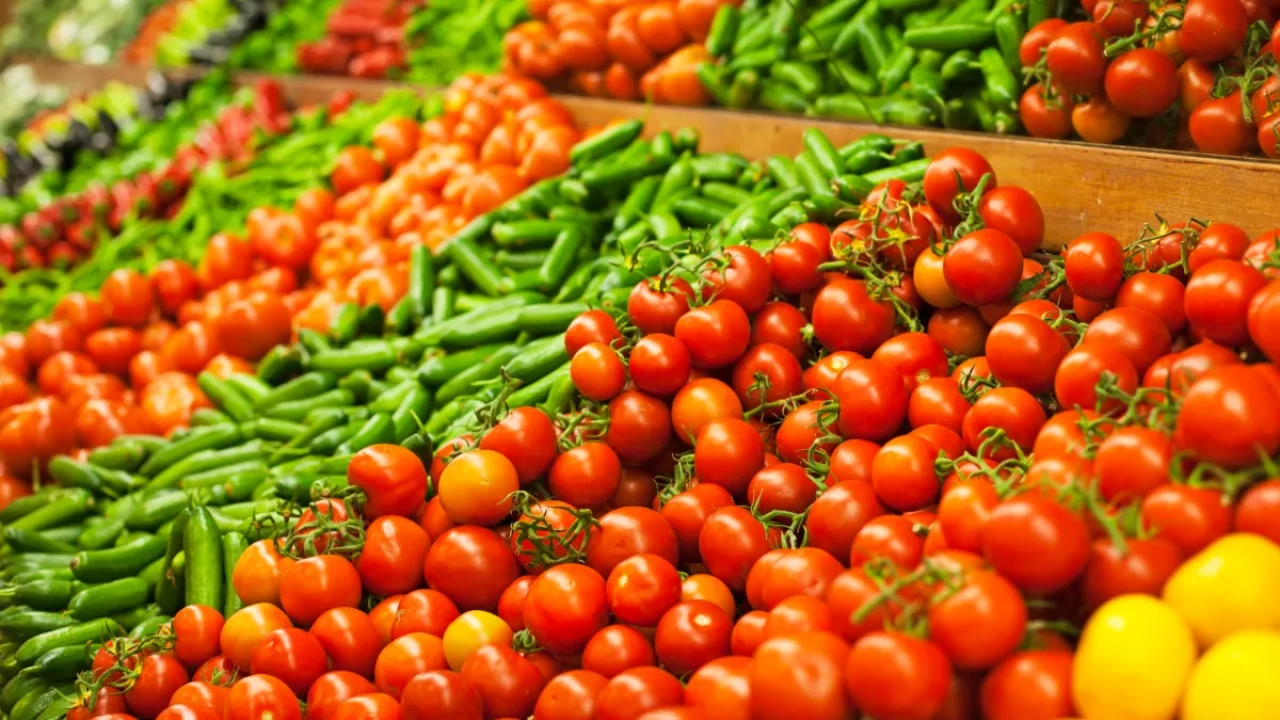 Karachi: Pakistan's inflation rate rose to 31.4% year-on-year in September from 27.4% in August, statistics bureau data showed on Monday, as the nation reels from high fuel and energy prices.
The country is embarking on a tricky path to economic recovery under a caretaker government after a $3 billion loan programme approved by the International Monetary Fund in July averted a sovereign debt default, but with conditions that complicated efforts to rein in inflation.
On a month-on-month basis, inflation climbed 2% in September, compared to an increase of 1.7% in August
Reforms required by the IMF bailout, including an easing of import restrictions and a demand that subsidies be removed, have already fuelled annual inflation, which rose to a record 38.0% in May.
Interest rates have also risen to their highest at 22%, and the rupee hit all-time lows in August before recovering in September to become the best performing currency following a clampdown by authorities on unregulated FX trade.
In its monthly report on Friday, the ministry of finance stated that it expected inflation to stay high in the upcoming month, averaging about 29-31% as a result of an increase in electricity tariffs and a significant rise in fuel prices.
The report added that inflation was, however, expected to ease, especially from the second half of the current fiscal year that starts on Jan. 1.
On Saturday Pakistan cut petrol and diesel prices from a record high, after two consecutive hikes. The finance ministry cited international prices of petroleum products and the improvement in the exchange rate, following the clampdown on unregulated FX trade.
Inflation has been elevated, hovering in double digits, since November 2021. The South Asian country targeted inflation at 21% for the current fiscal year, but it averaged 29% during the first quarter.
Worsening economic conditions, along with rising political tensions in the run-up to a national election scheduled for November, triggered sporadic protests in September, with many Pakistanis saying they are struggling to make ends meet.
Analysts said the inflation reading was in line with market expectations.
Tahir Abbas, head of research at Arif Habib Limited, a Karachi-based investment company, said inflation appeared to have peaked for the current fiscal year and would subsequently recede.
"The higher reading is mainly due to the low base effect which was also mentioned in the last monetary policy statement. Going forward, in the next few months, we expect inflation to ease to around 26-27%," said Fahad Rauf, head of research at Ismail Iqbal Securities, a Karachi-based brokerage firm.
Rauf said higher inflation statistics should not impact monetary policy.