Oil tumbles over 9pc, breaks below $100 as recession fears mount
Despite the recent decline some experts say oil prices are likely to remain elevated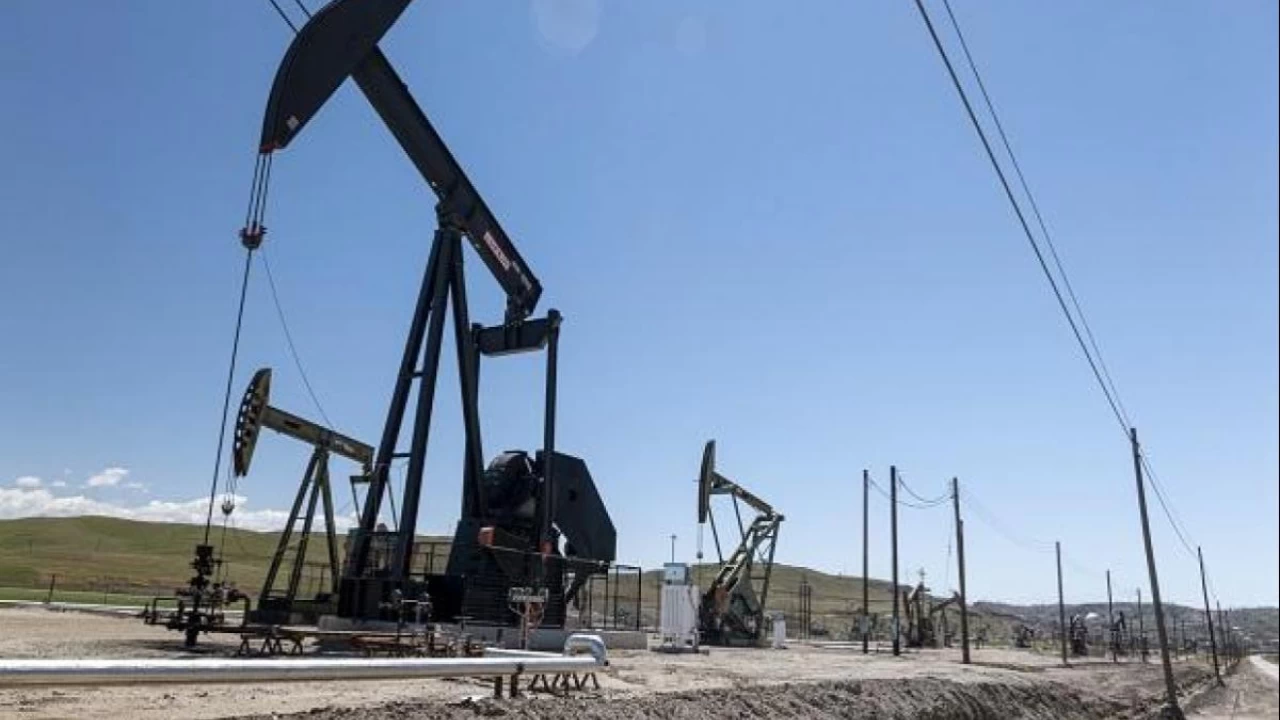 Oil prices tumbled Tuesday with the US benchmark falling below $100 as recession fears grow, sparking fears that an economic slowdown will cut demand for petroleum products.
West Texas Intermediate crude, the U.S. oil benchmark, slid 9%, or $9.83, to trade at $98.60 per barrel. The contract last traded under $100 on May 11.
International benchmark Brent crude shed 9.9%, or $11.46, to trade at $102.04 per barrel Tuesday.
Ritterbusch and Associates attributed the move to "tightness in global oil balances increasingly being countered by strong likelihood of recession that has begun to curtail oil demand."
″[T]he oil market appears to be homing in on some recent weakening in apparent demand for gasoline and diesel," the firm wrote in a note to clients.
Both contracts posted losses in June, snapping six straight months of gains as recession fears cause Wall Street to reconsider the demand outlook.
Citi said Tuesday that Brent could fall to $65 by the end of this year should the economy tip into a recession.
"In a recession scenario with rising unemployment, household and corporate bankruptcies, commodities would chase a falling cost curve as costs deflate and margins turn negative to drive supply curtailments," the firm wrote in a note to clients.
Citi has been one of the few oil bears at a time when other firms, such as Goldman Sachs, have called for oil to hit $140 or more.
Prices have been elevated since Russia invaded Ukraine, raising concerns about global shortages given the nation's role as a key commodities supplier, especially to Europe.
WTI spiked to a high of $130.50 per barrel in March, while Brent came within striking distance of $140. It was each contract's highest level since 2008.
But oil was on the move even ahead of Russia's invasion thanks to tight supply and rebounding demand.
High commodity prices have been a major contributor to surging inflation, which is at the highest in 40 years.
Prices at the pump topped $5 per gallon earlier this summer, with the national average hitting a high of $5.016 on June 14. The national average has since pulled back amid oil's decline, and sat at $4.80 on Tuesday.
Despite the recent decline some experts say oil prices are likely to remain elevated.
"Recessions don't have a great track record of killing demand. Product inventories are at critically low levels, which also suggests restocking will keep crude oil demand strong," Bart Melek, head of commodity strategy at TD Securities, said Tuesday in a note.
The firm added that minimal progress has been made on solving structural supply issues in the oil market, meaning that even if demand growth slows prices will remain supported.
"Financial markets are trying to price in a recession. Physical markets are telling you something really different," Jeffrey Currie, global head of commodities research at Goldman Sachs, told CNBC Tuesday.
When it comes to oil, Currie said it's the tightest physical market on record. "We're at critically low inventories across the space," he said. Goldman has a $140 target on Brent.
SOURCE: CNBC
Torrential rain lessens in South Korean capital amid heavy flood damage
Subway stations and several roads there had been blocked.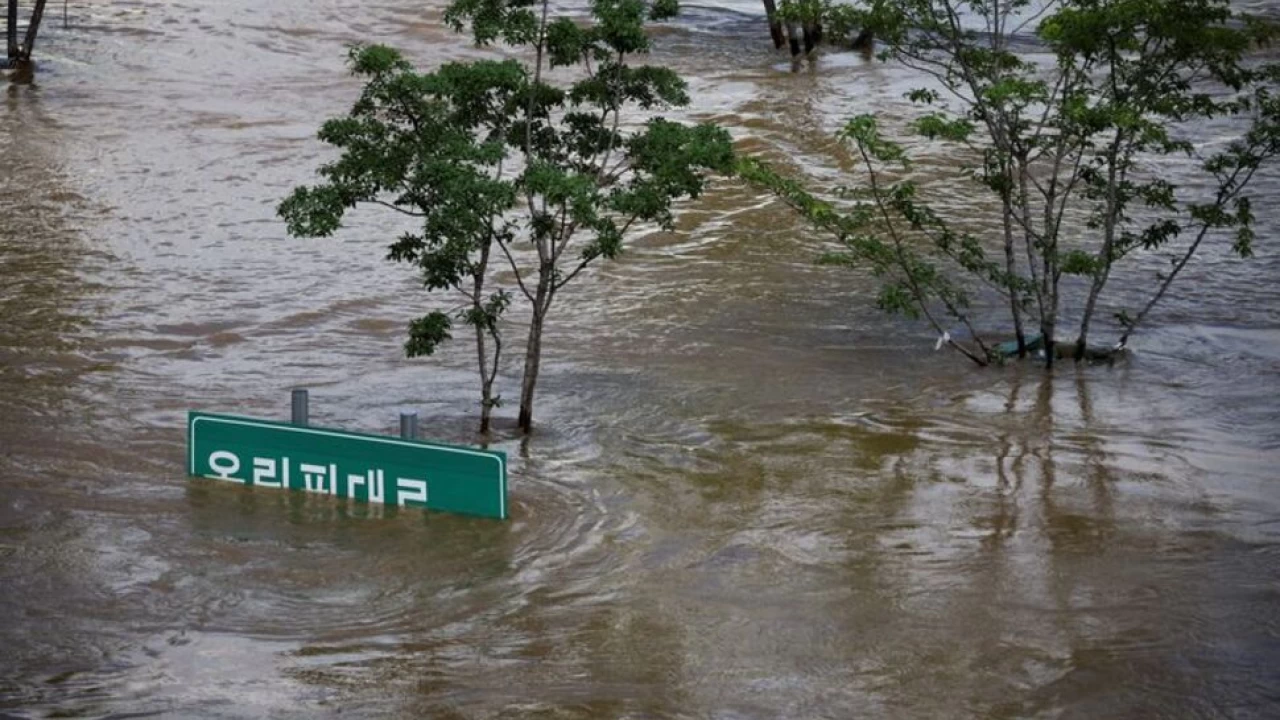 Seoul: Torrential rains that have slammed South Korea's capital, Seoul, diminished on Wednesday after killing at least nine people and damaging about 2,800 homes and other buildings.
More rain was forecast for Wednesday, but less than the heavy downpours on Monday and Tuesday that submerged some streets and buildings, trapping people in flooded apartments and stranding cars.
At least five people had been killed in Seoul as of early Wednesday, as well as three in the neighbouring Gyeonggi Province and one in Gangwon Province, according to the Central Disaster and Safety Countermeasures Headquarters.
At least 17 people have been injured, and seven are missing.
Flooding in some buildings around the glitzy Gangnam district continued on Tuesday, while subway stations and several roads there had been blocked.
Data showed at least 2,800 public and private facilities had been damaged across South Korea, and more than 1,100 households had been displaced. Most highways and subway lines had been cleared by Wednesday.
The accumulated rainfall in Seoul since midnight Monday stood at 525mm as of 7 a.m. Wednesday, according to the Korea Meteorological Administration (KMA), with more forecast. In neighbouring Yangpyeong County, total rainfall hit 532.5 mm.
The KMA expects rain to continue in most parts of the country, with especially heavier rain in Chungcheong Province. The agency predicted that rainfall would gradually subside in many parts of the greater Seoul area and Gangwon Province.
South Korean President Yoon Suk-yeol will preside over a meeting at 10 a.m. on Wednesday to discuss damage and countermeasures against flooding. Separately, the government and the ruling People Power Party are expected to hold an emergency meeting to discuss fiscal support for damage recovery.
SOURCE: Reuters
PEMRA warns TV channels against airing misinformation concerning state institutions
The PEMRA termed the airing of such content a violation of the directives already issued by it.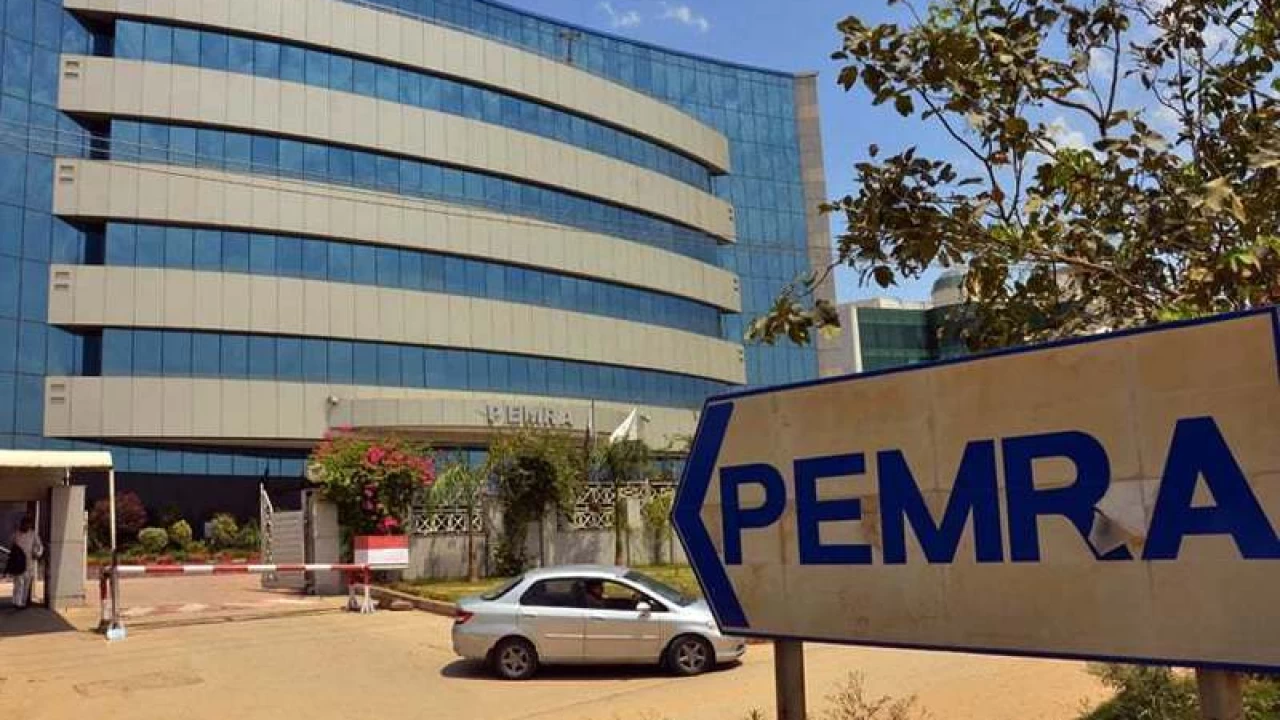 Islamabad: Pakistan Electronic Media Regulation Authority (PEMRA) has issued fresh directives, warning all satellite TV channels of legal action for either running a propaganda campaign or spreading misinformation and disinformation against the state institutions.
According to PEMRA, a trend has been observed on satellite TV channels wherein some of their anchors and analysts are indulged in spreading misinformation and disinformation against the state institutions.
It said such trend on the TV channels tantamount to casting aspersions against state institutions and a planned propaganda campaign against them.
The PEMRA termed the airing of such content a violation of the directives already issued by it.
The media watchdog asked all satellite TV channel licensees to follow the principles laid down in the Constitution and ensure strict compliance to the relevant provisions of PEMRA laws.
In the meantime, Pakistan Broadcasters Association (PBA) said that it has always supported the freedom of expression and freedom of the media, however, it condemns disinformation against the institutions.
Plane crash-lands on US highway; bursts into flames  
The plane nosedived and swerved towards the ground, narrowly missing incoming cars.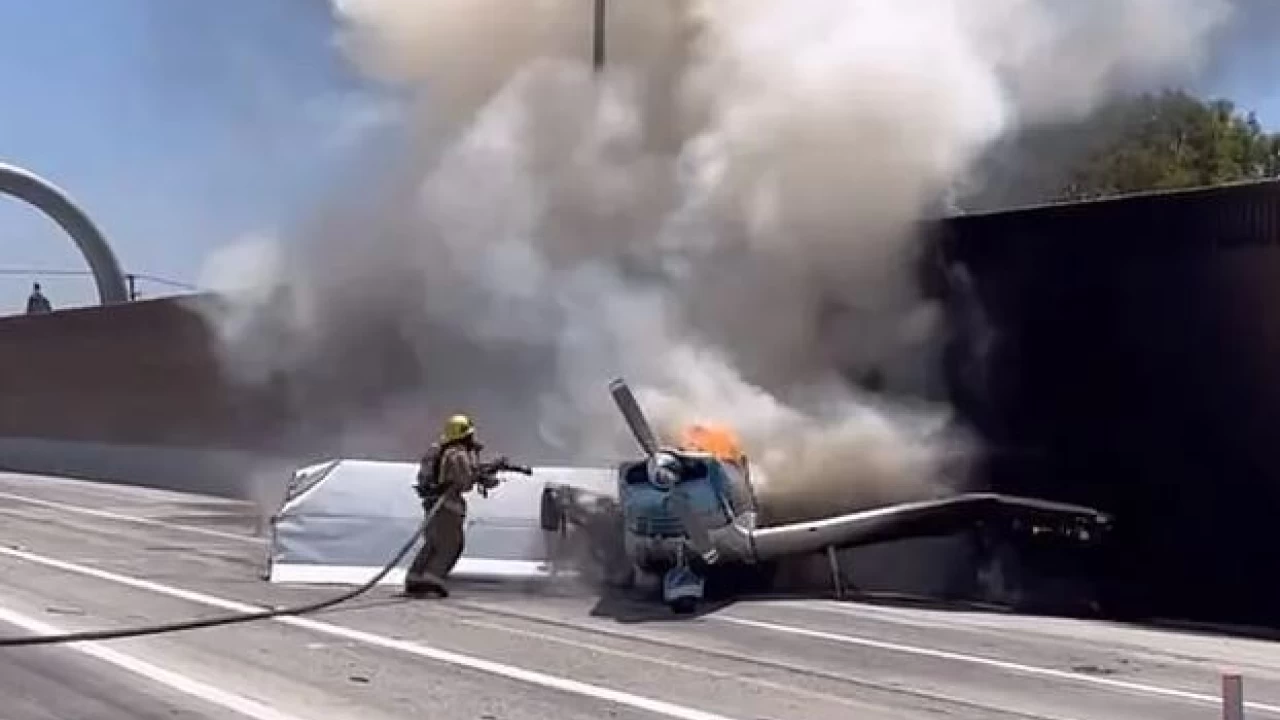 California: A small plane made a crash landing and burst into flames on the 91 Freeway in Riverside County in a dramatic incident that was captured on video.
Video footage has captured the intense moment when a small plane crash-landed in the middle of a US highway, hitting a truck full of people before bursting into flames.
As per the video clip, the plane nosedived and swerved towards the ground, narrowly missing incoming cars, and then leaving a trail of fuel and fire as it slid toward the sound barrier.
DRAMATIC VIDEO: Plane crash-lands in traffic on 91 Fwy, Riverside Co. -- and no one is hurt!https://t.co/sJdMDLmDPZ

— Alicia Zoumas (@AliciaZoumas) August 9, 2022
Firefighters were called to put out the fire and parts of the highway were temporarily closed.
The pilot claims to have experienced possible engine failure around 12:30 p.m. between Lincoln and Main Avenues.
Once the plane landed it caught fire, but crews managed to quickly put it out. The plane also collided into a pickup truck, but fortunately, nobody was injured in the crash.
The exact cause has not yet been determined.
Meanwhile, the Federal Aviation Administration issued the following statement:
"An unidentified small plane landed on the eastbound 91 Freeway near Interstate 15 in Corona, Calif., around 12:30 local time today. Two people were on board. The FAA will investigate. The agency does not identify people involved in aircraft accidents or incidents."