Imran Khan to lead PTI rally today 
The rally will begin at 2pm.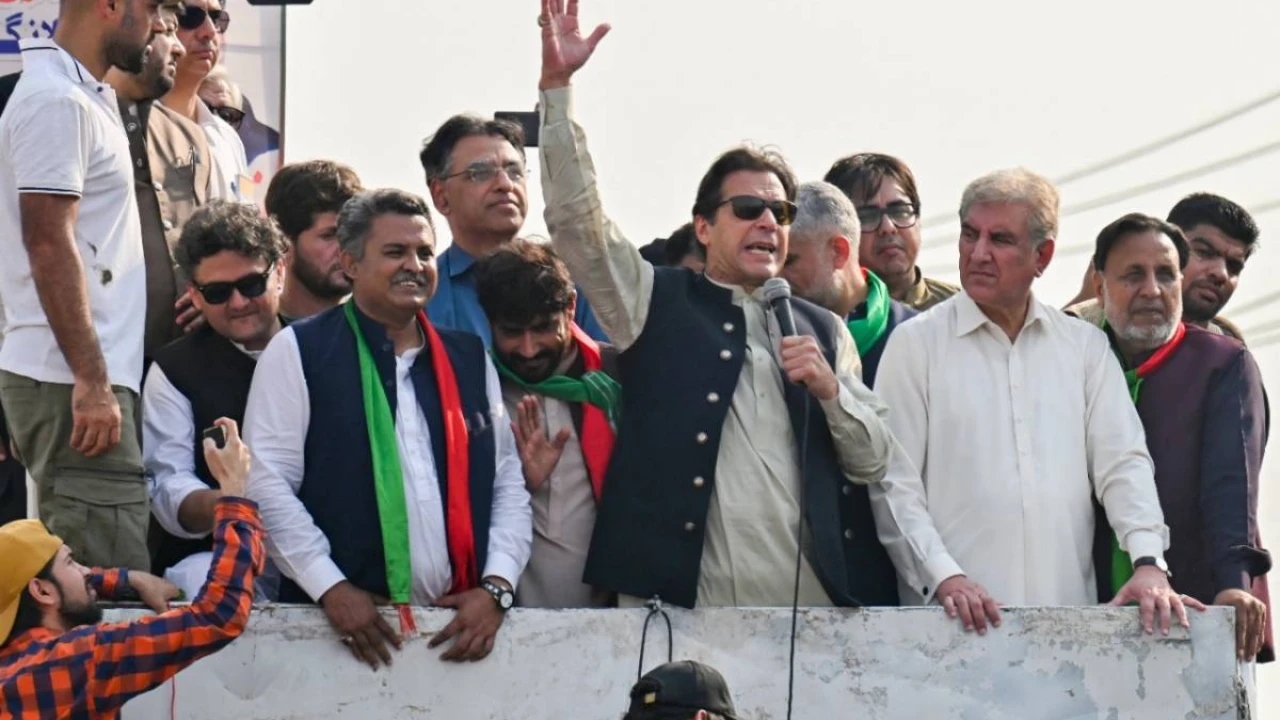 Lahore: Pakistan Tehreek-e-Insaf (PTI) will commence the rally today (Monday) at 2pm under the leadership of party Chairman Imran Khan from his residence in Zaman Park Lahore to Data Darbar, GNN reported.
According to details, Lahore administration allowed PTI to conduct the rally. Deputy Commissioner (DC) Rafay Haider issued a notification which stated: "Speeches against state institutions and judiciary are not allowed".
The notification read that it is not allowed to shut the market or create any chaos in the city. Party workers cannot have any violent material with them.
It also allotted the time for the rally stating that it will end at 5 pm today.
The permission was granted by taking oath on the said conditions from PTI leadership.
The issued route of the rally shows that it will move from Zaman Park to Allama Iqbal Road to Railway Station to Lohari Gate to Bhati Gate and ends at Data Darbar.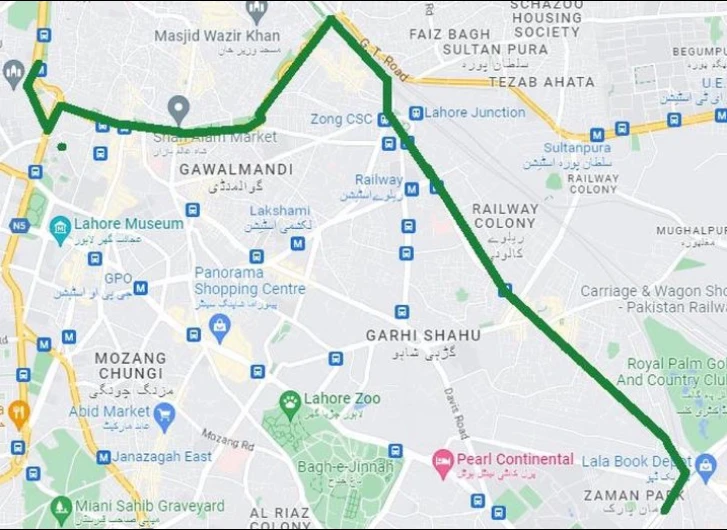 Earlier on Sunday, PTI could not conduct the rally due to imposition of Sectioon 144 in the city.
PTI Chairman Imran Khan announced the postponement of the rally. He turned to Twitter reacting about the postponement of the rally said: "It seems again Sec 144 has been imposed illegally solely on PTI election campaign," adding that as all other public activities are ongoing in Lahore.
Imran turned to Twitter and wrote: "Only Zaman Park has been surrounded by containers & heavy police contingent".
Clearly, like March 8, Punjab Chief Minister Mohsin Raza Naqvi and police want to provoke clashes to file more sham First Information Reports (FIRs) against PTI leadership and workers, Imran Khan said adding that they want to use as pretext for postponing elections.
PTI chairman raised question that election schedule has been announced so how can Section 144 be imposed on political activity?
He alerted all PTI workers to fall into this trap, adding that the rally has been postponed till tomorrow.
It seems again Sec 144 has been imposed illegally solely on PTI election campaign as all other public activities are ongoing in Lahore. Only Zaman Park has been surrounded by containers & heavy police contingent. Clearly, like 8 March, Punjab CM & police want to provoke clashes

— Imran Khan (@ImranKhanPTI) March 12, 2023