Sindh bans pillion riding in Muharram
Ban will remain imposed on pillion riding for six days from August 5-10, states notification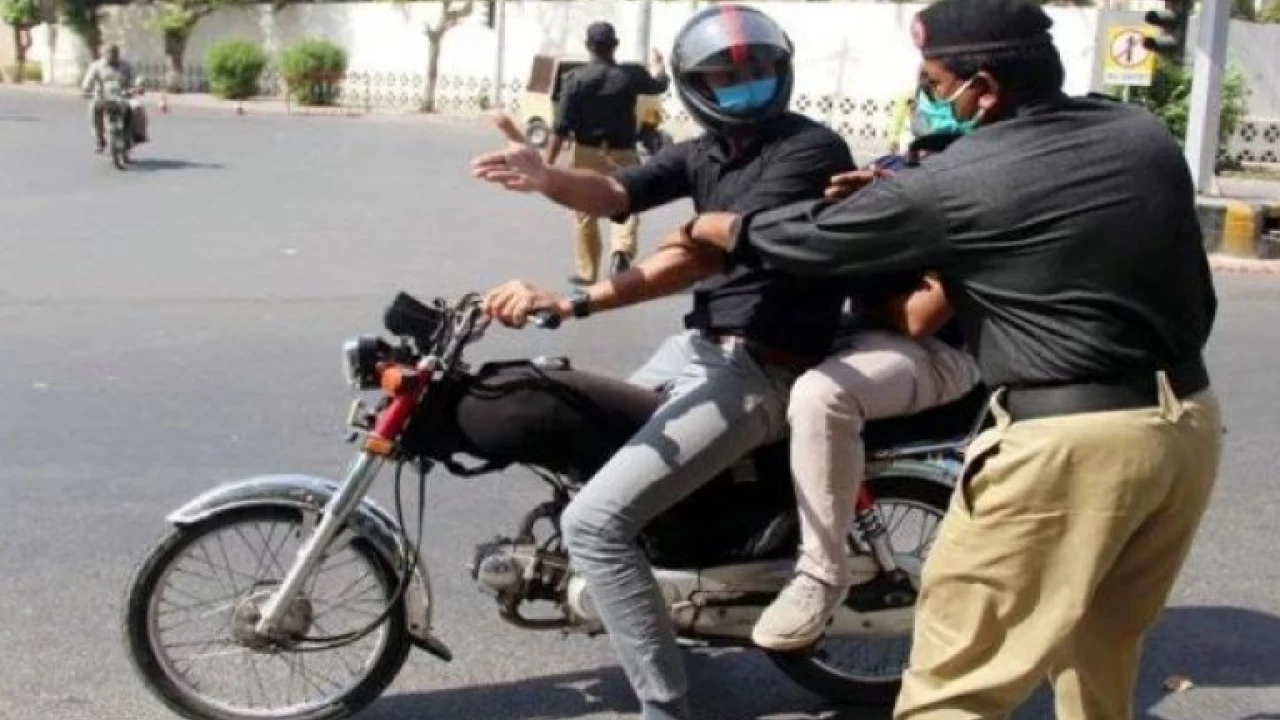 Karachi: The Sindh government on Friday announced a six-day ban on pillion riding across the province to avoid any untoward situation during Muharram-ul-Haram.
Sindh Home Department has also issued a notification in this regard.
According to the notification, the ban will come into place on August 5 and end on August 10 (Muharram 6-12) under Section 144 to maintain peace and control the law and order situation.
Those exempt from the ban include journalists, persons with disabilities, the elderly, women, security institutions personnel, and children, the notification read.
Meanwhile, the federal government has announced a two-day public holiday on August 8-9 on the eve of Ashura (9th and 10th of Muharram).
According to a notification issued by the government, the federal cabinet approved a two-day holiday on account of Ashura. All private and government offices, educational institutes, businesses, and other activities would remain closed.
The holy month of Muharram-ul-Haram, marking the beginning of the new Islamic year, 1444 AH, started on July 31. The National Institute of Health (NIH) has strictly advised the mourners to make sure of the SOPs amid the recent Covid-19 surge. The NIH has made wearing masks, social distancing, and other precautionary measures compulsory.