Pakistan gets four mobile laboratories for COVID-19 diagnosis
US donates four mobile laboratories to strengthen Pakistan's COVID-19 testing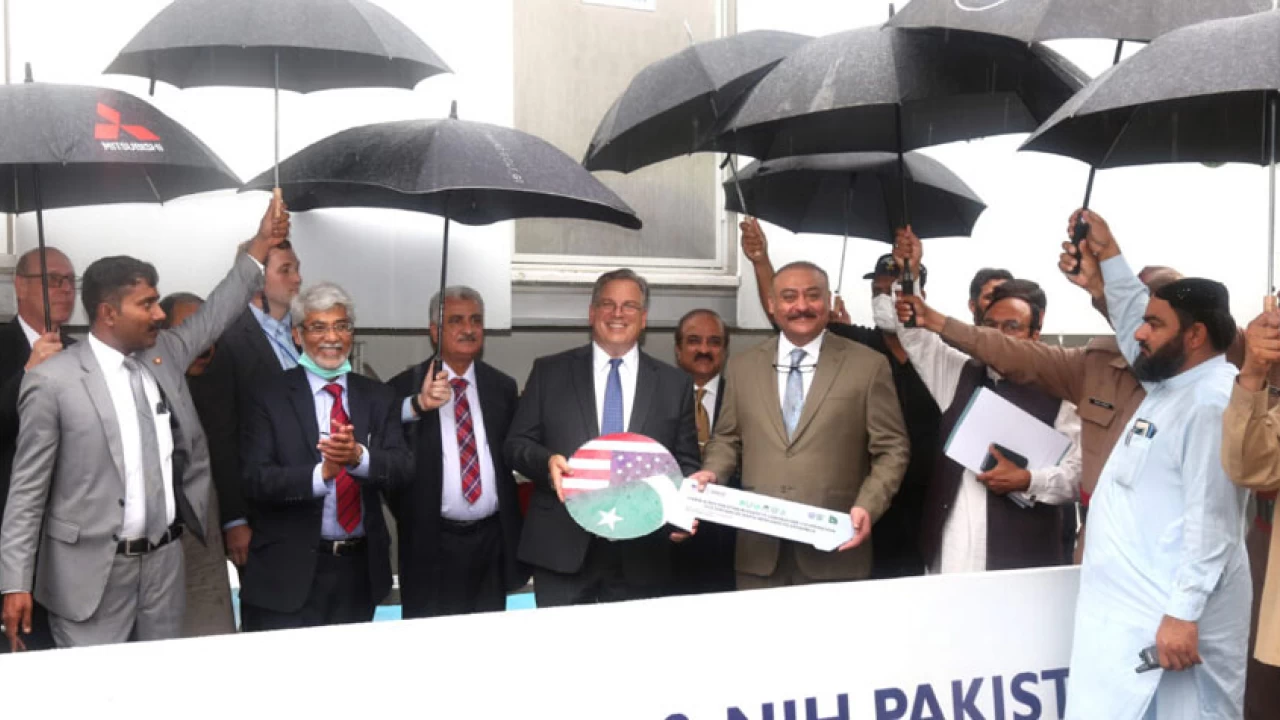 Islamabad: The United States government has donated four mobile laboratories to the National Institute of Health (NIH) to diagnose COVID-19 and other communicable diseases, especially in remote locations with limited access to testing.
The mobile laboratories, provided through the United States Agency for International Development (USAID) were formally received by Federal Minister for Health Abdul Qadir Patel.
The ceremony was held at the NIH and attended by US Ambassador to Pakistan Donald Blome, and officials from the Ministry of Health and the NIH.
It was told that the modern facilities would improve the accuracy of diagnoses, reduce the testing turnaround time, and better protect healthcare workers. It was further mentioned that USAID funded a global health chain supply programme while implementing parameters of Chemonics International Inc.
Ambassador Blome commended Pakistan's effective response to the COVID-19 pandemic and highlighted its successful vaccination campaigns to quickly inoculate its citizens.
He commented on the success of the Pakistan-US collaboration to strengthen healthcare systems as part of the 75 years of bilateral relations. Today's donation supported this partnership by providing Pakistan with new tools to respond quickly to future threats, he said.
"These mobile laboratories will strengthen the diagnostic capacity of the provincial health departments," the ambassador said. "They will enable the government to respond quickly and effectively in hard-to-reach remote areas during emergencies, or an outbreak and epidemic."
The minister expressed gratitude for the US government's support to improve health services in Pakistan as a reflection of the strong relations between the two countries.
Since the beginning of the COVID-19 pandemic in early 2020, USAID has worked to save lives and contain the deadly disease in more than 120 countries, including Pakistan. Its ongoing assistance provides emergency relief, strengthens health systems, supports vaccine readiness and distribution, improves public health education, and protects healthcare workers and facilities.
According to the details, the United States has provided nearly 61.6 million doses of COVID-19 vaccines to Pakistan, one million COVID-19 rapid diagnostic test kits, and critical health supplies and training to health workers.
These efforts are part of the nearly $70 million in direct support and $9.2 million of in-kind support that the U.S. government has donated to assist the Pakistani people.
SOURCE: APP
2nd ODI: Pakistan to face Netherlands today
Pakistan is leading the series by 1-0.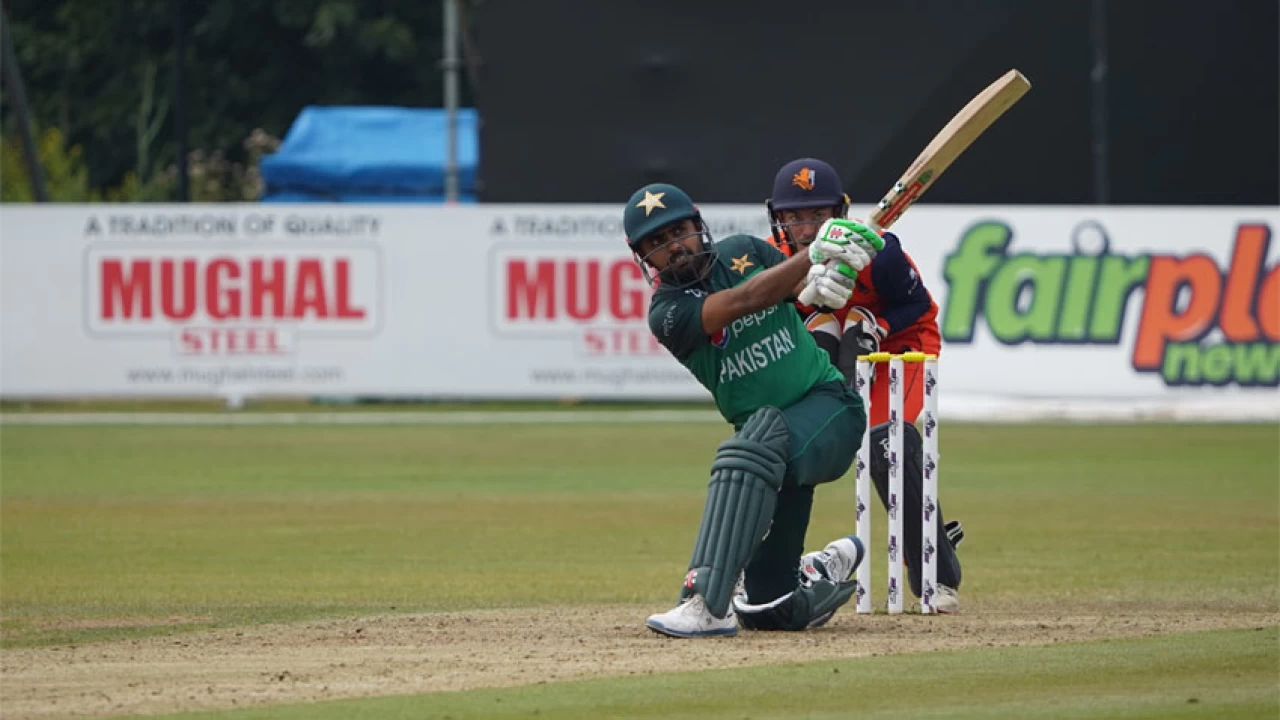 Rotterdam: The second One-Day International of the three match series between Pakistan and Netherlands will be played on Thursday (today) at Rotterdam.
The match will start at 02:00 pm.
Pakistan is leading the series by 1-0.
Pakistan squad
Babar Azam (c), Shadab Khan, Abdullah Shafique, Fakhar Zaman, Haris Rauf, Imam-ul-Haq, Khushdil Shah, Mohammad Haris, Mohammad Nawaz, Mohammad Rizwan, Mohammad Wasim Jnr, Naseem Shah, Salman Ali Agha, Shaheen Afridi, Shahnawaz Dahani, Zahid Mehmood
Netherlands squad
Scott Edwards (c), Musa Ahmad, Shariz Ahmad, Wesley Barresi, Logan van Beek, Tom Cooper, Aryan Dutt, Arnav Jain, Viv Kingma, Ryan Klein, Bas de Leede, Teja Nidamanuru, Tim Pringle, Max O'Dowd, Vikram Singh
New aircraft being inducted into PIA to improve performance, Senate told
The house will now meet tomorrow at 10:30 am.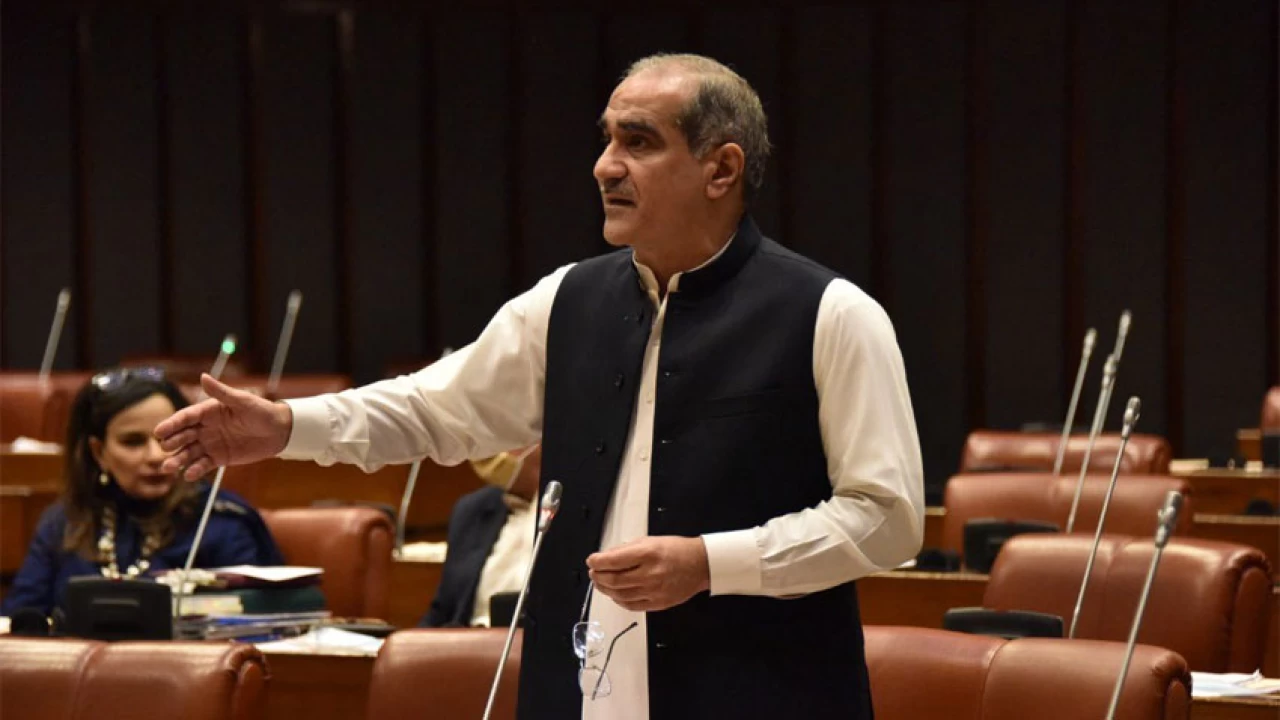 Islamabad: Minister for Aviation Khawaja Saad Rafique says new aircraft are being inducted into the PIA to improve its performance.
Speaking in the Senate on Thursday, he said there is no proposal under consideration to sell out the assets of the national flag carrier.
Saad Rafique said it is our effort to operationalize this year about three hundred rooms of Hotel Roosevelt. He said we want to enter into a joint venture for the complete revival of this hotel which will help bring revenue to the country.
The Minister for Railways and Aviation said one hundred and thirty four kilometers rail track of the Sibi-Harnai-Khost section has been completed. He said we have to install a bridge on this section. However, operationalization of this section is linked with the security situation.
Minister of State for Law Shahadat Awan assured the house during question hour that the present government has initiated strict action against illegal housing societies.
He said those who hoodwinked the masses will not be spared and they will land in prisons.He said cases of illegal housing societies are before the NAB and FIA. He said a campaign has also been started to create awareness amongst masses about these illegal housing societies.
The Minister of State told the house that Pakistanis enjoy visa free access to forty six countries. He said efforts are afoot to further improve the image of Pakistan in the world.
Shahadat Awan further informed that the Korang Bridge project on Islamabad Expressway will be completed by the end of this year.
Minister of State for Law said the contract for the project was awarded in September 2020. However, the contractor slow down work on the project due to price escalation in construction material. He said the contract has now been assigned to Frontier Works Organization.
Responding to another question, the Minister of State for Law said beggary has been reduced to a great extent in the federal capital territory. He said two anti-beggary squads have been established to apprehend the beggars. He said the patrolling system within Islamabad has been revamped and SHOs of all the police stations have been strictly directed to utilize their mobiles as well as staff from Rescue 15 to curb this menace.
Shahadat Awan said action has also been taken against the gang leaders of beggars. Cases have been registered against them and they have also been sentenced.
The Minister of State said the government has also established shelter homes in the federal capital for the poor and needy people. He said there are also centers for rehabilitation of women and children.
Responding to points raised by the opposition leader Shahzad Wasim, Leader of House in the Senate Azam Nazeer Tarar said it was the PTI government which victimized political opponents during its tenure. He said a case was registered against Shehbaz Gill as per the law for inciting mutiny in a state institution.
Assuring there will be no custodial torture of the PTI leader, he, however said nobody can be allowed to escape investigation and that the law will take its course in the case.
The house will now meet tomorrow at 10:30 am.
Relief operations for flood affectees in full swing by PAF in South Punjab Region
Basic food items and commodities were distributed amongst the needy families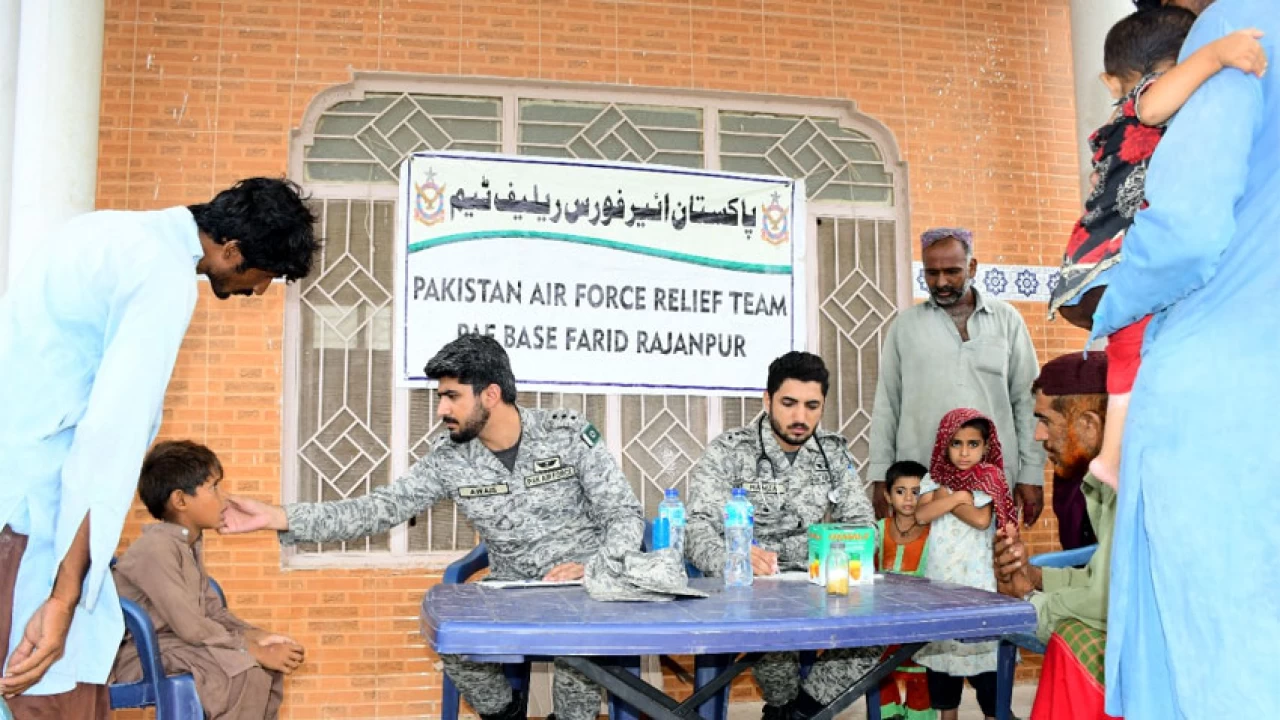 Rawalpindi: Relief operations for the flood affectees are in full swing by Pakistan Air Force (PAF) in South Punjab Region.
According to a press release, food and medical facilities are being provided round the clock to the affected families by the relief teams of PAF.
12155 pounds of basic food items and commodities were distributed amongst the needy families. Moreover, 939 patients were also attended by the paramedical team of Pakistan Air Force.
The recent floods have caused devastation in the low-lying areas of South Punjab Region, badly damaging the villages and infrastructure.
Despite inclement weather conditions throughout the country, especially in flood stricken areas, PAF personnel are working hard to provide humanitarian assistance to flood affectees.