Minar-i-Pakistan assault case: Ayesha Akram claims arrested accused's innocence 
Minar-i-Pakistan assault case: Ayesha Akram claims arrested accused's innocence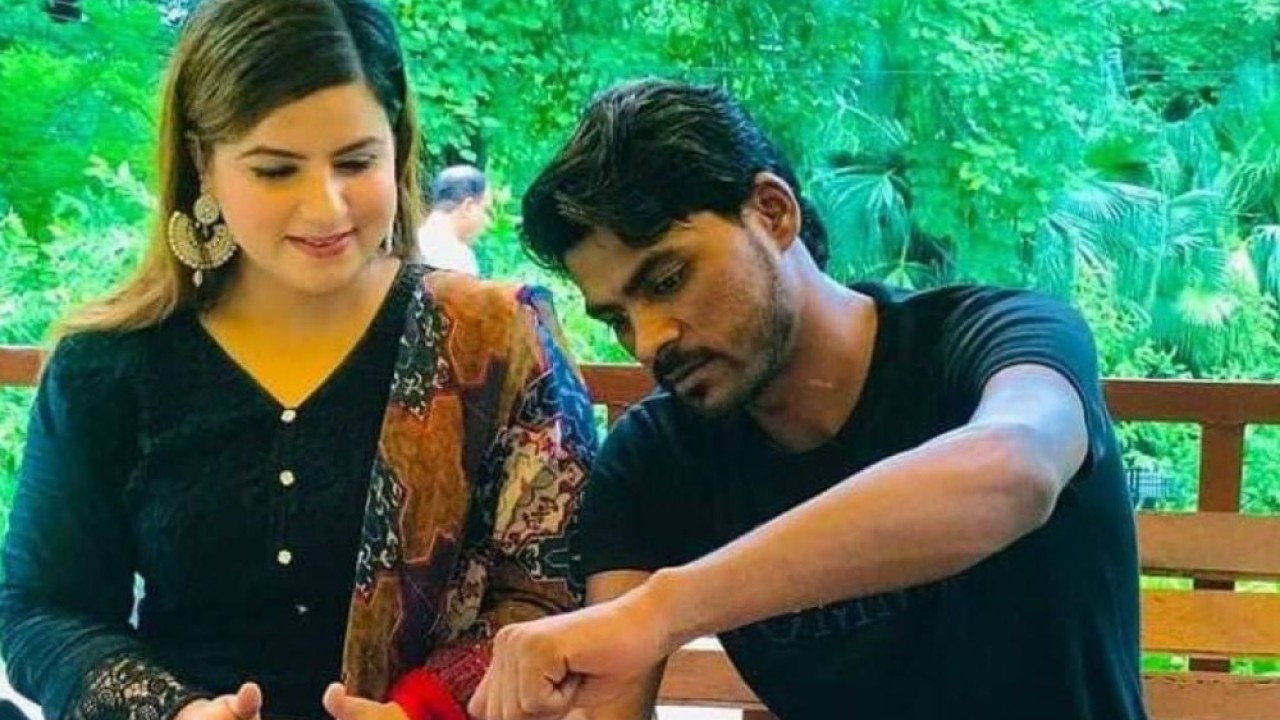 Lahore: TikTok star Ayesha Akram claimed the innocence of an arrested accused, saying that no evidence of the accused's involvement was seen in the Minar Pakistan incident video.
According to details, Additional Sessions Judge Akhlaq Ahmed conduct the hearing on the bail of accused Iftikhar Ahmed, who was arrested in a case of assault on a woman in Greater Iqbal Park.
During the hearing, Ayesha Akram informed the court that the accused Iftikhar Ahmed was arrested on suspicion, however, videos of the incident have been seen repeatedly in which no role of the accused was seen.
The court ordered the release of the accused on bail in the light of Ayesha Akram's affidavit.
It is pertinent to remember that on August 14, Ayesha Akram along with her companions was allegedly harassed and manhandled by a mob in Lahore's Greater Iqbal Park on Independence Day. The victim stated in her complaint that she was filming a video near Minar-e-Pakistan along with her friends when a charged mob of around 400 people attacked them. She alleged that the mob molested her and tossed her in the air and she stripped in public. Ayesha also alleged that her gold ornaments, cash, and mobile phone were also snatched by the mob.
Oil plummets $10 a barrel as new Covid variant spooks investors
News of the variant has caused ructions in a market previously caught between producer and consumer nations.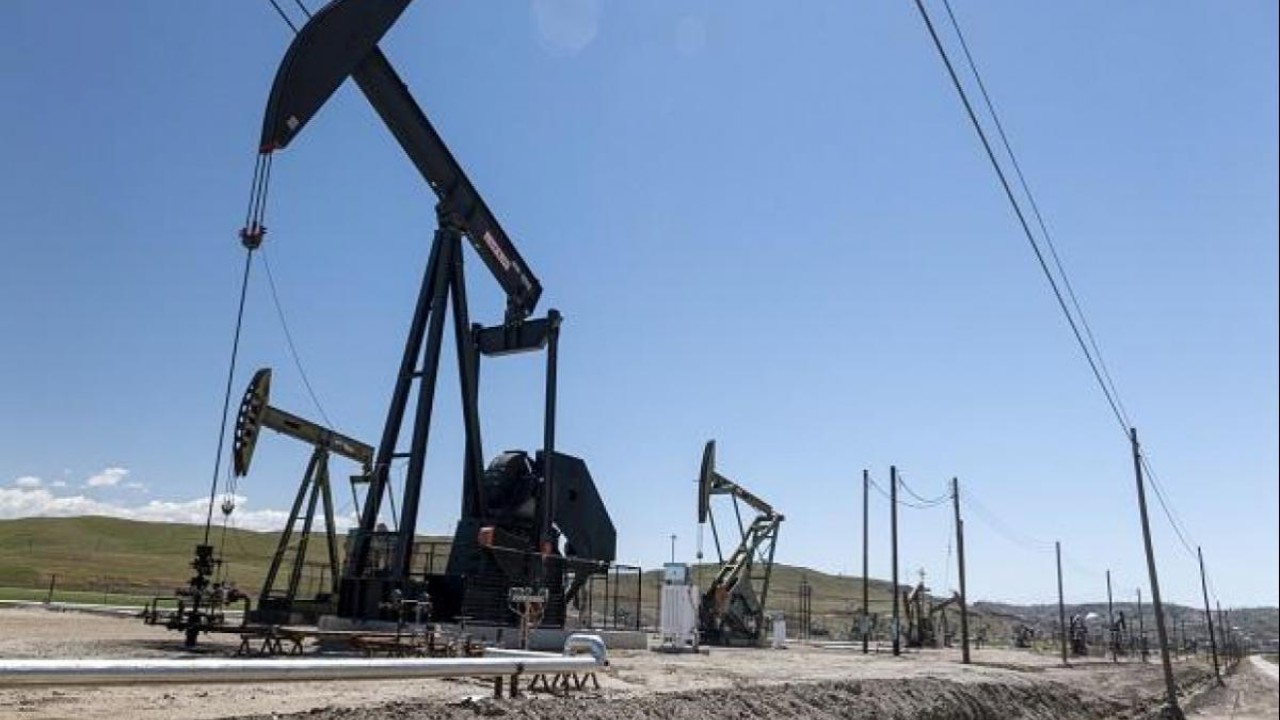 Oil prices dropped about $10 a barrel on Friday, their largest one-day drop since April 2020, as a new variant of the coronavirus spooked investors and added to concerns that a supply surplus could swell in the first quarter.
Oil fell with global equities markets on fears the variant could dampen economic growth and fuel demand.
The World Health Organization has designated the new variant as "of concern," according to the South African health minister, while Britain, Guatemala and European countries are among those to restrict travel from southern Africa, where the variant was detected. read more
Top U.S. infectious disease official Dr. Anthony Fauci said on Friday that a ban on flights from southern Africa was a possibility.
Brent crude fell $8.62, or 10.5%, to $73.60 a barrel by 12:45 p.m. EST (1745 GMT).
U.S. West Texas Intermediate (WTI) crude was down $9.36, or 11.9%, at $69.03 a barrel, in high volume trading after Thursday's Thanksgiving holiday in the United States.
Both contracts were heading for their fifth week of losses and their steepest falls in absolute terms since April 2020, when WTI turned negative for the first time.
News of the variant has caused ructions in a market previously caught between producer and consumer nations.
"The biggest fear is that it will be resistant to vaccines and be a massive setback for countries that have reaped the benefits from their rollouts," said Craig Erlam, senior market analyst at OANDA.
OPEC+ is also monitoring developments around the variant, sources said on Friday, with some expressing concern that it may worsen the oil market outlook less than a week before a meeting to set policy.
Scientists have so far only detected the B.1.1.529 variant in relatively small numbers, mainly in South Africa but also in Botswana, Hong Kong and Israel, but they are concerned by its high number of mutations which could make it vaccine-resistant and more transmissible. read more
Drug makers Pfizer and BioNTech said if necessary they would be able to redesign their shot within 6 weeks and ship initial batches within 100 days.
The foreign ministry said South Africa would speak to Britain to try to get it to reconsider its travel ban.
"Our immediate concern is the damage that this decision will cause to both the tourism industries and businesses of both countries," Foreign Minister Naledi Pandor said in a statement.
Oil prices rose early in the week as the Organization of the Petroleum Exporting Countries and its allies (OPEC+) suggested it could taper production in response to a strategic release from large consuming countries that are members of the International Energy Agency. read more
Such a release was likely to swell supplies in coming months, an OPEC source said, based on findings of a panel of experts that advises OPEC ministers.
The forecasts cloud the outlook for a Dec. 2 meeting when the group will discuss whether to adjust its plan to increase output by 400,000 barrels per day in January and beyond.
"OPEC's initial assessment of the co-ordinated (stockpile) release and the sudden appearance of a new variant of the coronavirus raises serious concerns about economic growth and the oil balance in coming months," PVM analyst Tamas Varga said.
SOURCE: REUTERS
AMC's Lt Gen Nigar Johar becomes first female to be appointed as colonel commandant
Lieutenant General Nigar became the first female ever to be appointed as Colonel Commandant of Army Medical Corps (AMC), the Inter-Services Public Relations said Friday.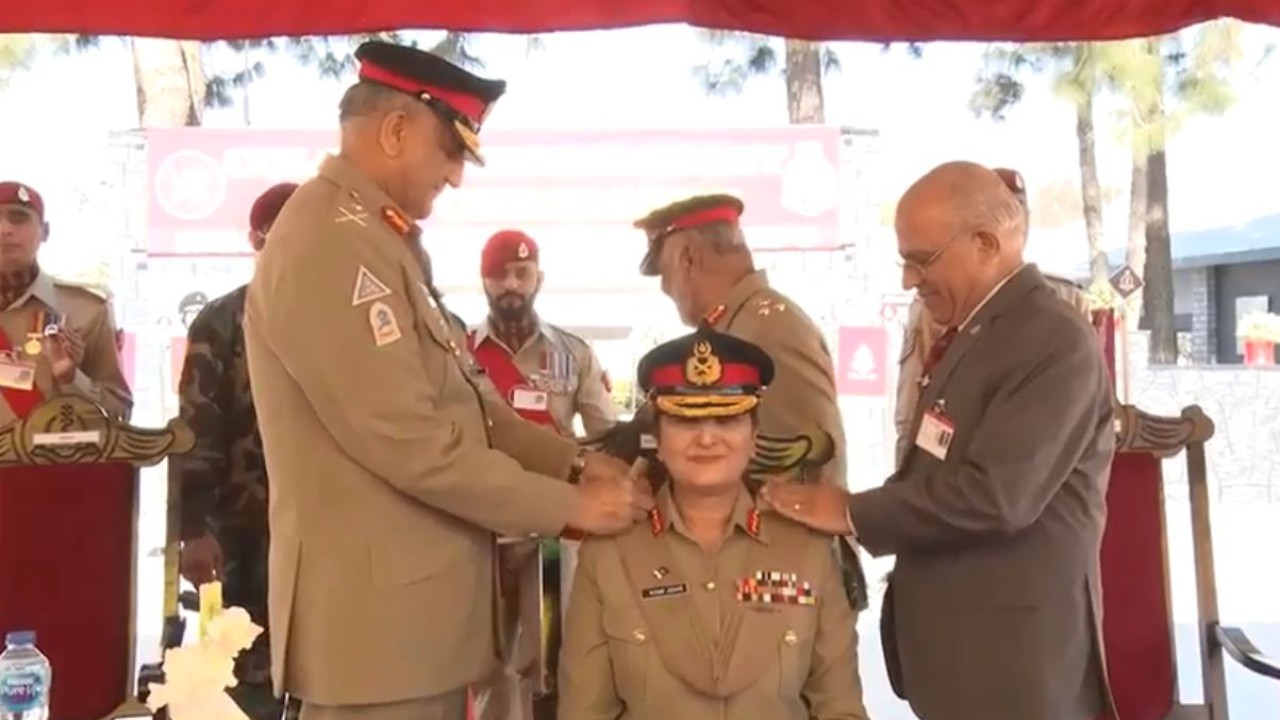 Chief of Army Staff General Qamar Javed Bajwa pinned the badges of the new rank on Lt Gen Johar's uniform during a ceremony at AMC Centre to formally install her to the new post, the military's media wing said in a statement.
Speaking on the occasion, Gen Bajwa said that the appointment of Lt Gen Johar as the first female army official to have three stars on her uniform is "indeed, a matter of immense pride for Pakistan Army and the country".
The Army chief also lauded AMC's contributions in ensuring high standards of healthcare in peace and war.
"AMC has always answered the call of duty during natural calamities, both inland and abroad. Our doctors and paramedical staff have been the frontline warriors against COVID-19, displaying exemplary commitment and resolve for the safety and well-being of the people of Pakistan," he said.
He concluded by saying that keeping pace with the rapid advancements in medical science is imperative for doctors and paramedics to keep themselves at par with the modern militaries and best healthcare practices across the globe.
According to ISPR, Genenral Bajwa also laid a floral wreath at Yadgar-e-Shuhada at the AMC Centre on the occasion and offered fateha.
Legendary Broadway songwriter Stephen Sondheim dies aged 91
Former US president Barack Obama presented Sondheim with the Presidential Medal of Freedom for his work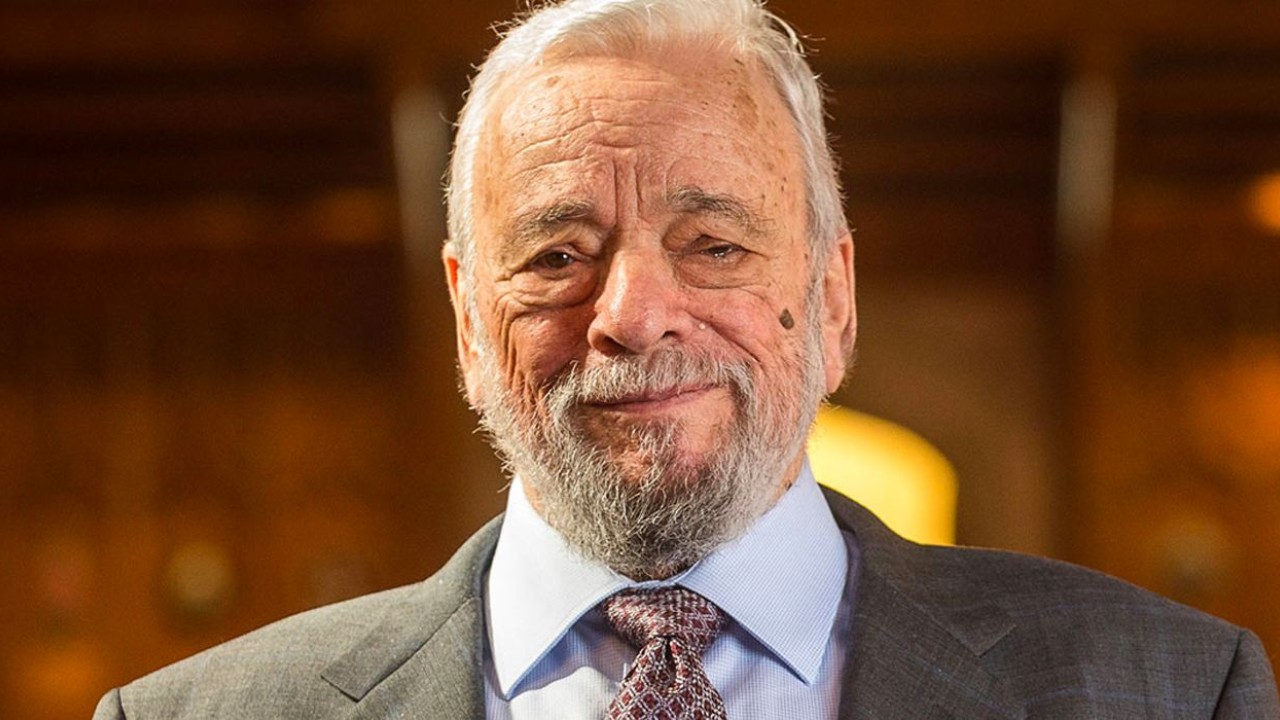 Washington: Legendary Broadway songwriter Stephen Sondheim, widely recognized as having revolutionized American musical theater, died Friday at age 91, his lawyer told The New York Times.
F. Richard Pappas said Sondheim -- known for musicals including "West Side Story" -- died suddenly at his home in Roxbury, Connecticut, the day after celebrating Thanksgiving with friends.
Born on March 22, 1930 in New York City, Sondheim was involved in musical theater from an early age. He started playing piano at age seven and was family friends with Oscar Hammerstein II, half of the famed musical theater writing duo Rodgers and Hammerstein who wrote shows including "Oklahoma!" and "The Sound of Music."
Over the course of his decades-long career, Sondheim won eight Grammy awards, eight Tony awards -- including the special Lifetime Achievement in the Theatre -- and one Academy Award. He was nominated for many more Grammys and Tonys, as well as two Golden Globes.
In 2015, then-US president Barack Obama presented Sondheim with the Presidential Medal of Freedom for his work.
SOURCE: AFP